Heating, Cooling, & Electrical Services in Madison, TN
When you find yourself in need of air conditioning repair as well as other HVAC, electrical, or air quality services in Madison, TN, you can rely on the professionals from Frog Heating, Air, & Electrical! Although we started as a small company providing HVAC repair and maintenance in Nashville, Tennessee, we now proudly serve all of Central Tennessee. At Frog Heating, Air, & Electrical, we are dedicated to providing local communities with quality, cost-effective repair, services, and installations.
There are several reasons why you should choose our company for your heating, cooling, and electrical needs in Madison, TN. We have spent the last 20+ years building a solid rapport with homeowners and businesses in local communities, which has led to our phenomenal 4.8-Star rating, based on nearly 1000 reviews on Google. We also have an A+ Accredited Business rating from the Better Business Bureau (BBB). These high ratings are made possible by our knowledgeable, friendly, and highly skilled technicians and electricians. They are each committed to providing you with incredible quality, workmanship, and value. If you have a moment, check out some of our valued testimonials from your neighbors explaining why Frog Heating, Air, & Electrical is the best choice for HVAC and electrical services in Madison, TN.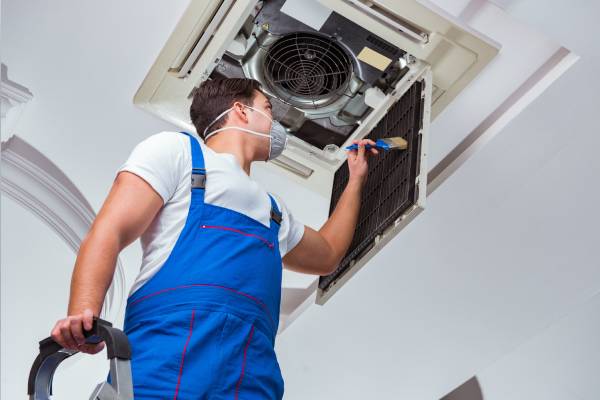 Air Conditioning Services
Nothing says misery more than a hot summer day with a failing or broken air conditioner. The sweltering temperatures and humidity are among the most unpleasant aspects of the summer months, which can make life without a working air conditioner uncomfortable and unsafe. Thankfully, at Frog Heating, Air, & Electrical, we provide top-notch AC repair, AC unit installation, and more in Madison, TN. We place a heavy emphasis on providing these services in Madison, Tennessee because we want to make sure our customers have the heat protection they need to be cooler, more comfortable, and safer. Our skilled HVAC technicians can help ensure that your home or business has an efficient and effective AC unit.
However, you shouldn't wait to schedule service until you have a problem with your AC unit. You can help avoid air conditioner breakdowns and save energy by scheduling routine HVAC maintenance in Madison, TN. This way, our HVAC technicians can help ensure that your AC is not only functioning properly but as efficiently as possible, keeping you cool and comfortable more often than not.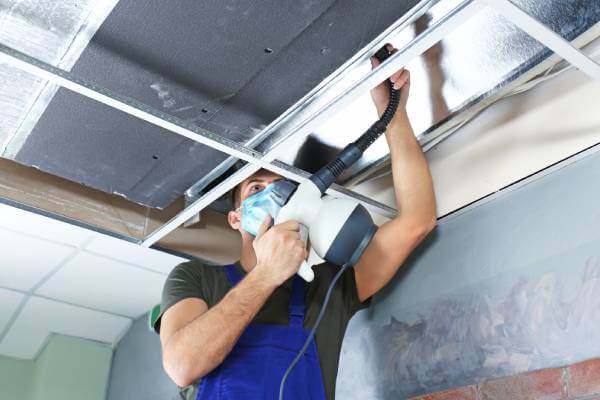 Air Quality Services
Air quality is a crucial concern for many in Tennessee. However, you may be surprised to know that the air quality inside your home or business can sometimes be far worse than the outdoors! There are various contaminants that can build up in your home or business' HVAC system that can potentially affect the health of you, your loved ones, and your employees. Fortunately, at Frog Air, we can help you purify your indoor air quickly and efficiently with our many air quality services, which are available for homes and businesses in Madison, TN.
Don't wait another day! Start breathing cleaner air now with our air quality services, which include:
Heating Services
Our experienced HVAC technicians also specialize in servicing a variety of heating systems, including heating repair, maintenance, and installation in Madison, TN. Although we at Frog Heating, Air, & Electrical often complain about the summers, winters can also be unpleasant in Tennessee, especially without a proper heater. In areas like Madison, TN, your home or business needs reliable heating to protect you, your family, and your employees from the cold. Our HVAC technicians can help you keep your heating systems in working order with our heating repair services. They can also install a replacement heating system when necessary.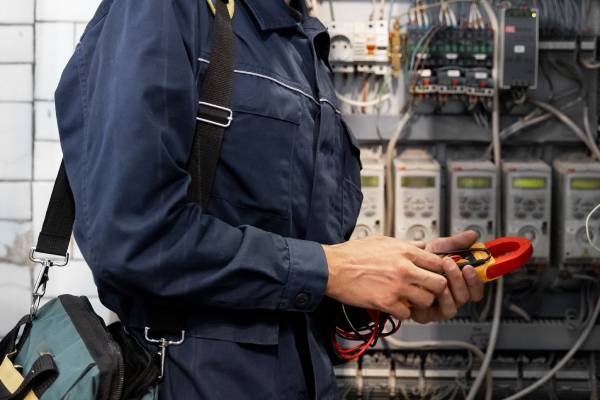 Electrical Services
At Frog Heating, Air, & Electrical, we offer a myriad of electrical services to serve local commercial and residential communities, including those in Madison, TN. If you are looking for a local, trusted, and experienced company for your electrical needs, our team more than fits the bill! Our professional electricians have the skills, training, knowledge, and tools to work on various electrical systems and devices, including electrical panels, lights, generators, smoke detectors, surge protectors, and even Tesla Home Chargers. As a result, our many electrical services include:
Schedule Quality Service in Madison, Tennessee Today!
AC repair, HVAC maintenance, heating replacement, electrical repair, and more quality services are available from Frog Heating, Air, & Electrical in Madison, TN. Our workmanship and value can help address your HVAC and electrical issues with long-term solutions at reasonable prices. You can also save even more money on our already affordable rates by applying one of our applicable Frog Air Coupons!
So contact us today to schedule HVAC or electrical service in Madison, TN!