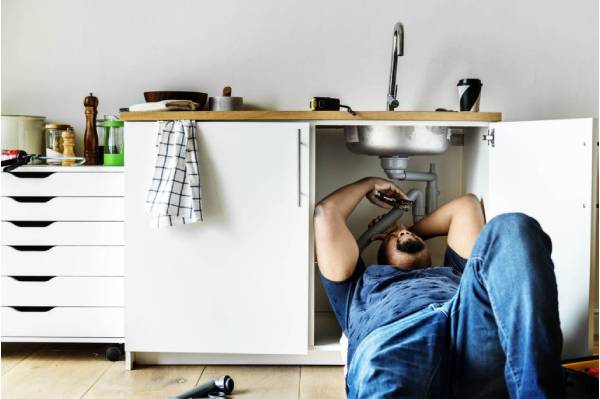 Backflow Prevention and Repair in Nashville, TN
The folks of Nashville, Tennessee turn to the experts at Frog Heating, Air, & Electrical for all of their commercial and residential plumbing services, including backflow prevention.
We offer fast, innovative, and affordable solutions to keep both the clean and dirty water systems in your location separate, ensuring compliance with all laws as well as delivering safe, fresh drinking water and efficient sewage removal. Here's more about our backflow prevention services:
What is Backflow?
For all types of homes and businesses, the water systems operate in the same basic way. Clean (potable) water is pressurized to flow into the location. It's designed to flow one way, and one way only. If anything goes wrong here, you will experience a problem. 
Backflow occurs when this flow is reversed. A sudden drop in water pressure causes the flow to change course and siphon up dirty water, which is then pushed through the clean water lines. Dirty water is the term for any non-potable water, and it can include a variety of hazardous materials including feces, toxic chemicals, pesticides, fertilizer, and much more.
A backflow incident is not only a serious health issue, but a lack of proper backflow preparedness can subject your property to a host of municipal fines and other sanctions. Additionally, contaminants can potentially enter the public water system, affecting others throughout the area.  
Preventing and Repairing Backflow
We're ready with solutions for all of your commercial and residential backflow-related needs. Our services are divided into three general categories:
Installation
We develop and implement a cross-connection control program specific to your situation. A cross-connection is any physical contact, either potential or actual, between an element of the drinking water system and any type of non-potable liquid, gas, or solid.
Most commercial buildings, apartments, homes with shared walls, food establishments, and other structures are required to have working backflow prevention devices. It's a device installed on water services lines or plumbing fixtures that uses mechanical check valves to stop the reverse flow of dirty water through cross-connections.
We'll install all necessary backflow prevention devices, ensuring they follow all state drinking water rules and other relevant codes. Plus, we'll identify all potential cross-connections and ensure they remain clear of the water supply.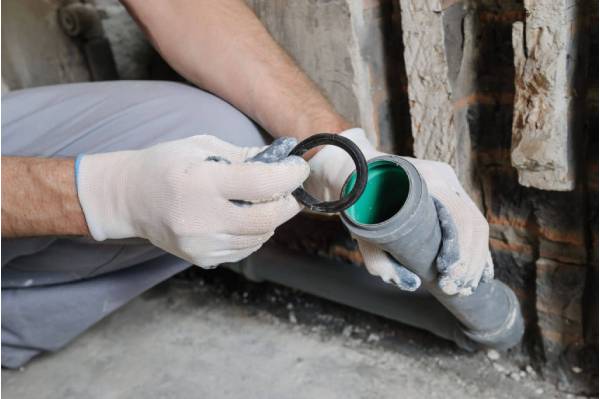 Maintenance
Professional inspection and maintenance helps ensure your backflow prevention devices stay in proper working condition. Fortunately, backflow prevention devices have test cocks and shut-off valves designed so that trained technicians can test the system without disrupting the flow of clean water.
Not only is a professional inspection an easy and affordable way to keep your system working correctly, but annual inspections are often mandated by many municipal codes. (Unsure if your location is up-to-code? Send us your address, and we'll help you determine what regulations apply.)
Repair
We also offer complete backflow plumbing repair services for all of Nashville, TN. Signs of a backflow issue can vary, but watch out for the following:
A strong sulfur smell, especially one that lingers in the bathroom
Slow water flow or slow drainage. Also, note if the water flow increases in some parts of the location but decreases in others.
A change in water color. Water could gradually or suddenly turn brown, yellow, or even pink.  
Visible rust particles or sediment, especially if the water in your area isn't normally cloudy
A funny, rancid, or otherwise unusual taste to your drinking water
Contact us right away if you notice any of these issues. The earlier a problem's identified, the easier it is to fix, which minimizes damage as much as possible.
Why Choose Frog Plumbing Service?
Don't trust the safety and quality of your drinking water to just anyone. At Frog, you can depend on us for commercial and residential plumbing services at affordable prices.
Established in 1986, our talented team of plumbing professionals has decades of experience. Plus, every employee undergoes security checks and drug tests. We're committed to the highest levels of professional standards when working in your home, public-facing commercial location, and everywhere else.
Are you looking to hear more from some of our customers? Check out our Testimonials page for details.
Choose the Hometown Favorite
We proudly serve our friends and neighbors throughout the Nashville, TN, area, including Bellevue, Green Hills, La Vergne, and more. We're available for plumbing repair like water heater repair, installation, and maintenance whenever you need us, including for any emergencies that occur outside normal business hours.
If you'd like to learn more about backflow prevention, or any other commercial and residential plumbing services we offer, contact us today.