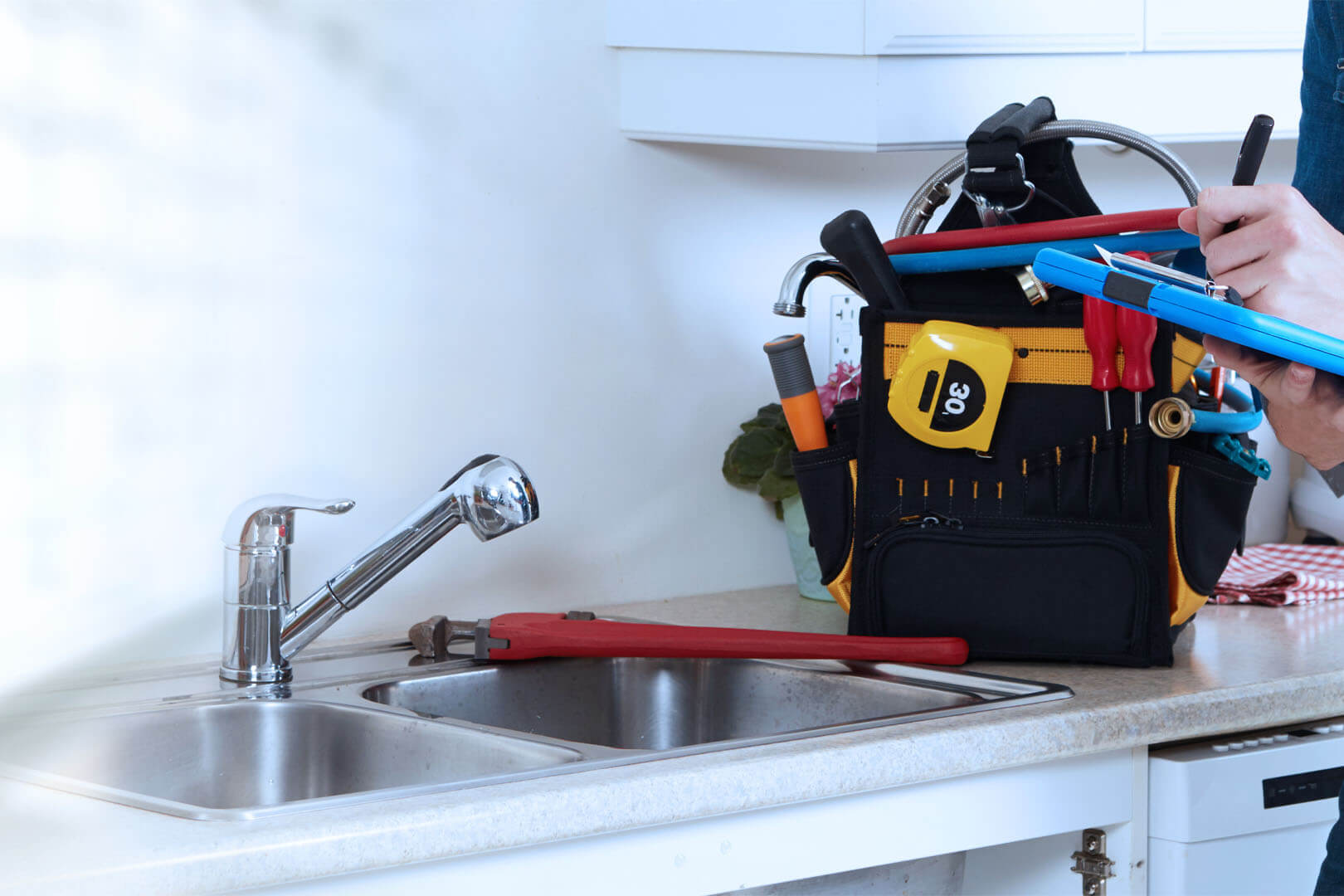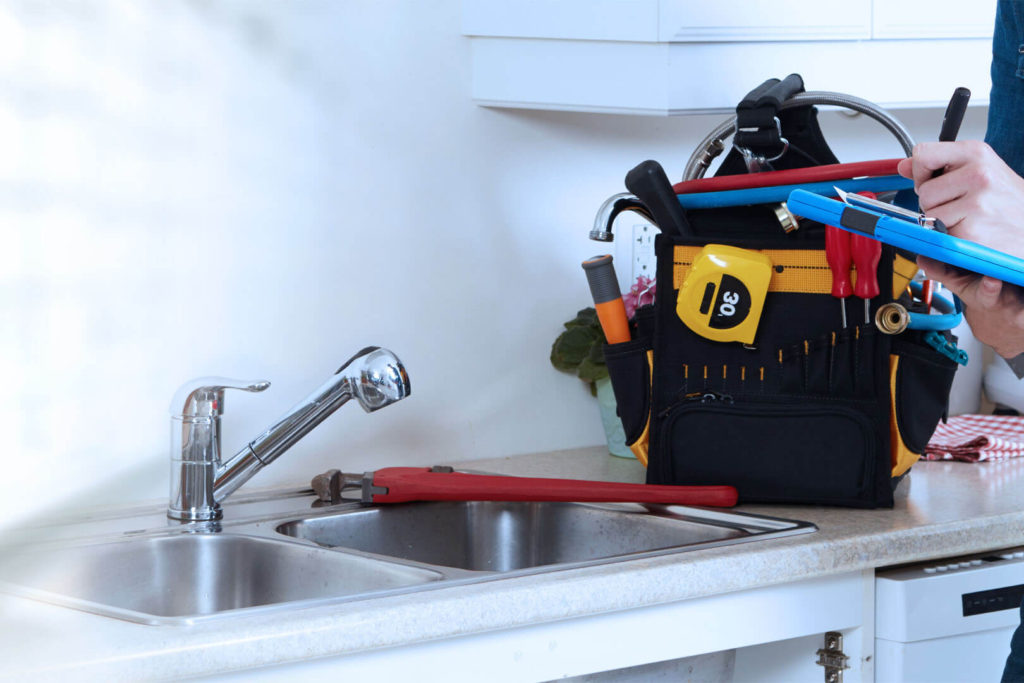 Kitchen Plumbing Services Nashville, Tennessee
From kitchen plumbing repairs to new plumbing installation or maintenance; we do it all here at Frog, handling both commercial and residential kitchen plumbing services.
Through the course of our daily lives we all use our kitchens every day, multiple times a day; so nothing takes a beating the way our sinks do. Plumbing problems that start small can quickly escalate, making it impossible to cook or clean.
Fixing a plumbing issue is never easy, and someone who doesn't know what they are doing can end up doing more damage than good. This can lead to hundreds of dollars of repairs down the line. That's why it's better to get a professional right away, which is why we, at Frog, are available. For those issues that cannot wait, we offer you our 24/7 plumbing emergency repair services.
Kitchen Plumbing Installation
New kitchen going in? No problem, the experts at Frog can do your full kitchen renovation or new build installation from top to bottom. Call us to see how we can help you with your new kitchen plumbing installation, today.

Kitchen Plumbing Repairs in Nashville, TN
No one wants to have a kitchen plumbing disaster; thankfully, our plumbing experts are here for you to ensure you get your kitchen back in working order quickly.
Common Kitchen Plumbing Damage
Plenty of things can go wrong in our kitchens well beyond a sink clogged up with smelly debris and grease. Things like low water pressure can make doing the dishes difficult, and a leaky faucet doesn't just waste water, but also inflates our monthly water bills.
It's also possible for sinks to back up not only because of buildup, but also because the garbage disposal has become jammed. It may seem tempting to try and fix yourself, but garbage disposals are dangerous, and you should never attempt to touch them.
Not all plumbing issues in the kitchen revolve around the sink, either. The dishwasher and refrigerator will be connected to the water mains and may run into trouble themselves. Not to mention the water heater can also be a source of failure; the experts at Frog are all expertly trained to handle your water heater repairs quickly and efficiently.
Identifying Kitchen Plumbing Issues
Strong smells coming from the sink
Pools of water next to the fridge, sink, or dishwasher
Increase in your water bill
Dripping faucet
Mold growing around the kitchen
Lingering wet spots
The sink takes longer to drain
Low water pressure from the sink or water dispenser in the fridge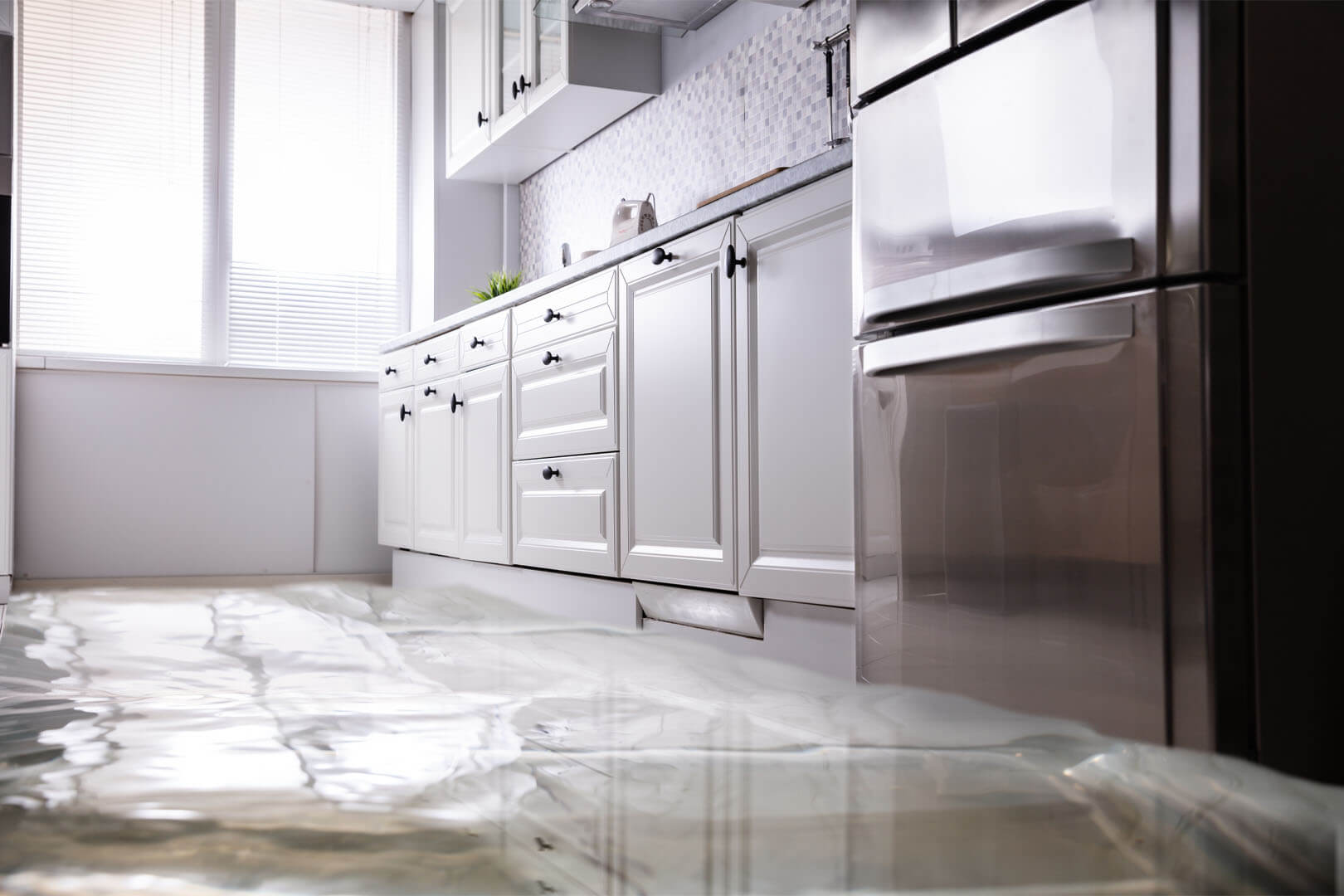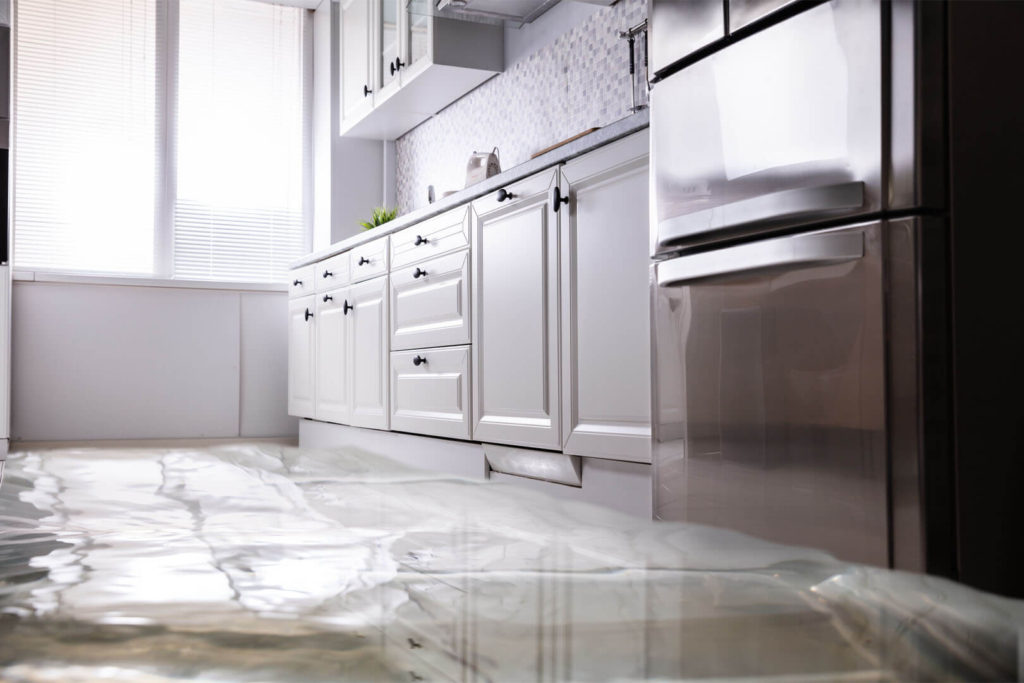 Kitchen Plumbing Is Complex. Let the Pros Fix It!
Strong smells aside, even things like a slow draining sink can become a more serious issue if left untreated. Stagnant water buildup can quickly grow dangerous bacteria, especially when combined with food.
It may seem like an easy fix to pour harsh chemicals down the drain and break up the clog, but that isn't always enough, and more importantly, it dumps toxic chemicals into the environment.
Water damage to our homes is no laughing matter. Leaks not only make us pay more every month in our water bills, but they can also lead to structural damage in the kitchen itself.
Even worse, if a leak persists long enough, the damage may eventually reach the foundations of your home. Repairing a foundation isn't always possible, and when it is, it can cost tens of thousands of dollars. It's always better to never take a chance and to get any kitchen plumbing issues checked out by a professional immediately. If you have a troublesome leak that you just cannot find, call our experts for professional leak detection and we will help you track it down to the source.
Here at Frog, we guarantee your satisfaction and will get your kitchen back in working order as soon as possible. In addition to our A+ Better Business Bureau rating, we offer a 100% satisfaction guarantee. Our technicians are top of the line, fully licensed, certified and insured. We do thorough background checks and testing to ensure top quality.
Contact Us
Our goal is to provide the best, most reliable plumbing service here in Nashville, TN. Call us at (615) 823-3965 at any time of day. You can also email us with any questions you may have. Our expert team is here for you and all of your plumbing service needs!