Air Conditioning Maintenance in Nashville, TN
With professional air conditioning maintenance from Frog Heating, Air, & Electrical, you can help prevent your air conditioning unit in Nashville, TN from losing its cool. Like most other appliances, your HVAC unit needs routine checkups and precision tune-ups to operate at its very best. In fact, routine inspections and tune-ups can help minimize expensive breakdowns and costly repairs. Best of all, our regular maintenance can aid in reducing your energy costs while extending the overall life of your AC system.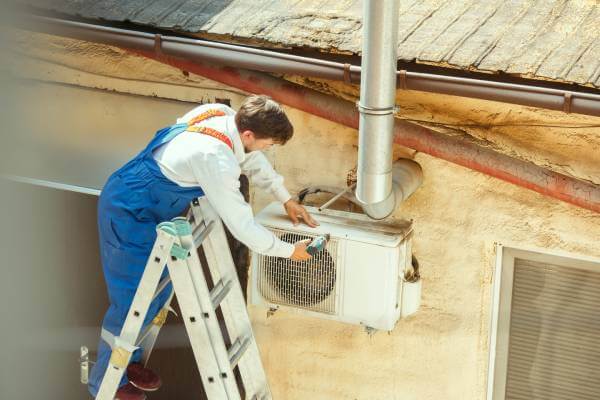 Why Choose Frog Heating, Air, & Electrical for AC Maintenance?
At Frog Heating, Air, & Electrical, our trained and certified HVAC technicians are committed to protecting your investment, helping you save money, and keeping your home and your family safer. Using specialized equipment, we will perform a thorough inspection of your AC system, clean it, perform tune-ups, and fix any small problems we find – before they become much larger issues.
This is just one of the many world-class services we offer to home and business owners in Nashville, TN. So for AC maintenance, repair, or even heating and electrical issues, contact us for assistance!
What Our Air Conditioning Maintenance Service Entails
Air conditioning maintenance from the professionals at Frog Heating, Air, & Electrical consists of several steps and services. Each must be performed in order for us to help ensure that your AC unit is being maintained properly and working at its best. These services include:
Thorough inspections
Safety checks
Cleanings
Precision tune-ups
…And more!
Our AC maintenance always begins with a comprehensive inspection. We check several areas and moving parts to ensure they are clean and operating properly. From there, our HVAC technicians will ensure the overall safety of your system, including its electrical components and more.
While we are inspecting your air conditioning system, we also clean areas that have collected dust, dirt, and grim over time. By eliminating these elements, it can help extend the lifespan of your AC unit.
Lastly, our HVAC experts will tune up different parts and factors in your cooling system to help improve its overall performance.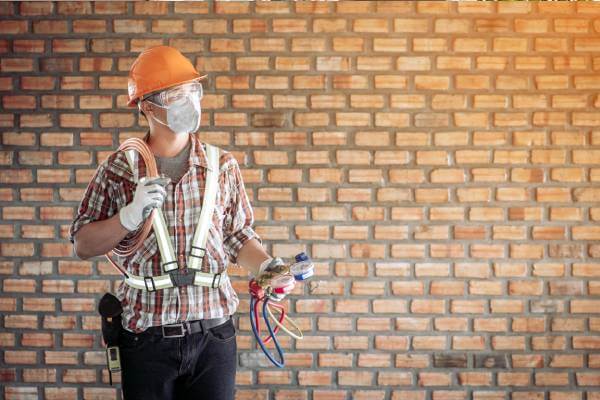 Benefits of Routine AC Maintenance
By taking advantage of our expert air conditioning maintenance service in Nashville, TN, you and your home or business can experience multiple benefits, including: 
Increasing Cooling Efficiency
Typically, your home or business' AC unit will provide you with cool indoor temperatures for years. Yet, as time goes on, your air conditioner will lose its efficiency while doing so, requiring more energy to provide the cooling power you have come to expect. Thankfully, with our AC maintenance and tune-ups, we can help restore the efficiency of your air conditioning system, helping it become more effective while using less energy. This can also help lower your energy bills and keep you cooler!
Helping to Avoid Breakdowns
AC breakdowns can be a nightmare for home and business owners in Nashville, TN, particularly during the summer months. Fortunately, with our air conditioning maintenance service, we can help find and repair minor AC issues before they become larger problems that can lead to costly repairs and breakdowns. So help keep your indoor spaces cooler more often by utilizing our professional AC maintenance service!
Prolonging the Life of Your Air Conditioner
By giving your air conditioner the attention and care it needs with our AC maintenance, it can not only help improve its efficiency, but it can also help prolong the lifespan of your AC. When operating at its best, your AC unit is functioning as intended. This means it is not slowly breaking down or operating in a way that can be damaging. Thankfully, it will allow your AC to provide your home or business with cool indoor air for years to come.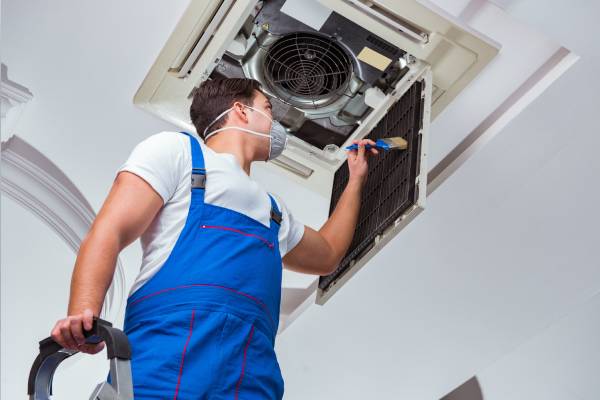 Schedule Air Conditioning Maintenance In Nashville, TN
Make preventative air conditioning maintenance part of your routine in Nashville, TN with the pros from Frog Heating, Air, & Electrical. Our specialists have the skills and expertise to optimize the functionality, longevity, and efficiency of your AC unit. Be sure to check out our coupons page for money-saving deals!
To learn more about the benefits of routine AC maintenance or to schedule our maintenance service, contact us today!