Professional Heating Replacement in Nashville, TN
At Frog Heating, Air, & Electrical (Frog Air), we understand how important it is for you and your family to be comfortable during the cold winter months. That's why we offer a wide range of HVAC services and products designed to keep your home warm and cozy year after year. From replacing aging or malfunctioning equipment to tailor-made recommendations based on your budget and comfort needs, our technicians are committed to helping you enjoy the winter months ahead.
Our experienced, NATE-certified technicians specialize in replacing all types of heating systems. We recommend high-efficiency systems at competitive prices and only use the highest quality parts. Plus, once your system is replaced, we can provide heating maintenance to keep it running at its best for years to come.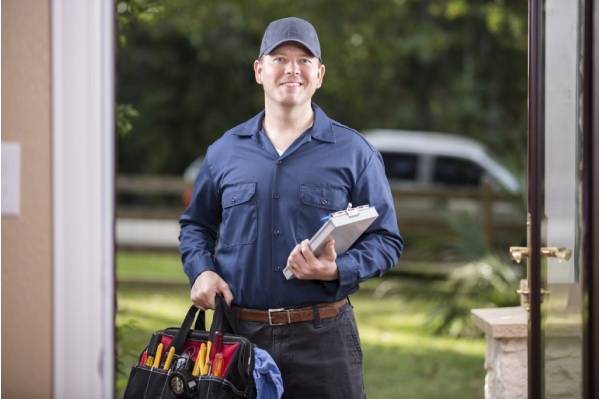 Why Choose Frog Air
Frog Air is setting the standard for home comfort in Nashville, Tennessee and the surrounding areas. We specialize in air maintenance services, including heating system replacement. Our team provides responsive, dependable HVAC and electrical expertise coupled with the best service and prices in the region. In addition to our heating replacement services, we also offer heating system repair.
Our team of HVAC technicians at Frog Air understands that HVAC repair and heating and furnace replacement are a critical part of our overall quality of life. Without heat, many homes in Nashville, TN would become extremely uncomfortable during the colder months. That is why we have invested tremendous time and effort in making sure our heating replacement service is second to none.
At Frog Air, we pride ourselves on employing highly trained technicians to get the job done right the first time. Our exceptional service has led us to earn high ratings, including an A+ Better Business Bureau (BBB) rating. Furthermore, we're a local, family-owned Nashville company that offers a 100% satisfaction guarantee.
Below is a list of why our customers have continued to provide our team with rave reviews:
Family-Owned and Operated
Frog Air is a reputable professional HVAC business serving Nashville, Tennessee, and the surrounding area. As a family-owned and operated business, we can proudly state that we understand the Nashville community and its heating needs.
Highly Trained Technicians
Since 1998, our customers have given us stellar reviews, primarily due to our culture of excellence. Our technicians are all highly skilled, licensed, NATE and EPA certified, and insured. As a result, you can be confident that your heating unit replacement will be taken care of when you make a service call. Additionally, all of our technicians are background and drug-tested.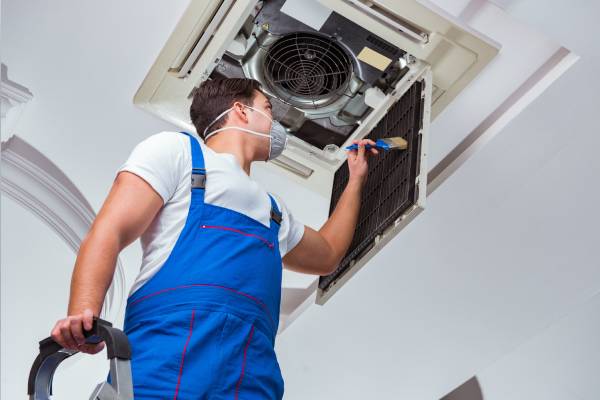 Stellar Reviews, A+ BBB Rating
For over twenty years, Frog Air has operated on the mantras of quality services, products, and workmanship. Delivering on our services and these commitments have helped us earn our A+ BBB rating.
100% Customer Satisfaction
At Frog Air, every service call is handled with care. We make certain that any HVAC issues, including heating unit or furnace replacement, are resolved completely – not only meeting your expectations but exceeding them. We believe in our hard work and our technicians, which is why we offer a 100% satisfaction guarantee.
Residential & Commercial Heating Replacement Services
Frog Air offers complete commercial and residential heating replacement services in Nashville, Tennessee. Our service techs are fully licensed and qualified to meet all of your heating system replacement requirements. Contact us right away if you need a competent and reliable partner for your heating repair or replacement.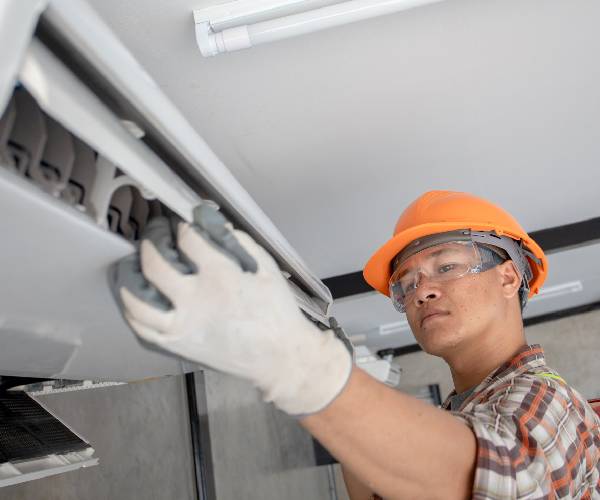 Schedule Heating Replacement Services in Nashville
Frog Air proudly serves customers throughout Nashville, TN and the surrounding areas. Our team provides responsive, dependable HVAC maintenance services with the region's best workmanship and pricing. Get in touch with our team today to schedule your heating unit replacement.
Contact Us to Schedule an Appointment
Heaters and furnaces are critically important in Nashville, TN, especially in the colder months. However, your heating system will eventually wear out over time, creating a need for it to be entirely replaced. Thankfully, Frog Heating, Air, & Electrical is always here to address all your heating needs.
At Frog Air, we have an excellent track record of dependability and quality over the last 20+ years. Our team is committed to delivering the best workmanship possible for our customers in the Nashville area. To make an appointment for heating system replacement, contact us right away for your Nashville home or business!