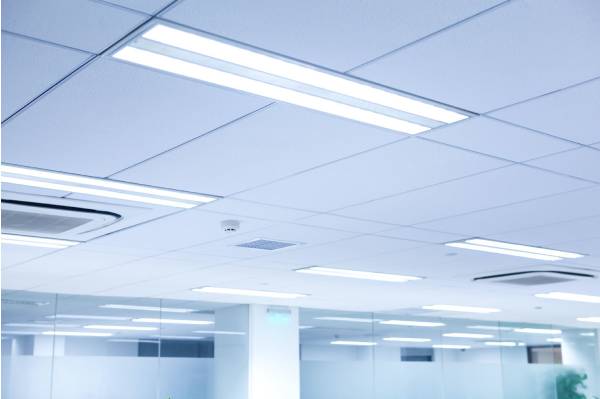 Commercial Lighting Services in Nashville, Tennessee
If you're looking for customized commercial lighting services in Nashville, TN, you're in luck! Our team here at Frog offers top-of-the-line expertise in commercial lighting installation, maintenance, and commercial lighting repair services. 
Nashville is the epitome of southern culture and country music. Head into any of its renowned music venues, restaurants, or shopping centers to see for yourself. The city welcomes you to a spacious, happy, well-lit environment, and we like to help keep it that way by offering our commercial lighting services for any size job, large or small. 
The Importance of Good Lighting In a Commercial Setting
One thing no commercial place can survive without is good lighting. Take a look around. Most shopping centers, concert halls, tourist destinations, and even educational institutions have no shortage of ample lighting. That's because the ambiance of a well-lit place feels welcoming and helps a business get good ratings and reviews from customers.
For retail, good lighting helps to improve both the customer and business experience. When customers enter a store, lights help them take a proper glance at the products offered; for the owner, lighting  can display items more effectively and create a better impression in the eyes of whoever is looking. At cafes and restaurants, effective use of lighting can help to reflect items for sale, or showcase wall art, colors, and create a more comfortable atmosphere.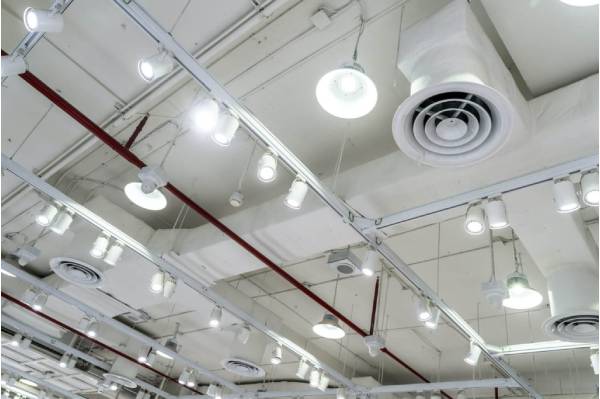 If you run a commercial business with an open-air setting, appropriate lighting will encourage your customers to stay for longer times, especially at night. They'll be more likely to leave with a smile on their face because they not only received excellent service, but enjoyed an inviting ambiance as well.
There are a wide variety of uses for lighting in a business establishment, including: spotlights to maintain the focus on certain products in a display area; chandeliers to help add an element of grace and charm to hotel lobbies; groovy lights in a nightclub to liven things up and keep the party going. As you can see, the uses for lighting in business establishments vary considerably.
There are  many reasons why lighting services should be chosen carefully. It's not just about decor, but also safety. You should be able to focus on important daily business activities without worrying about things like light fixtures and electrical problems. And with an abundance of companies offering lighting solutions, there are only a few that stand out, and our team of professionals are ready to leap into action to help you with your electrical and lighting service needs.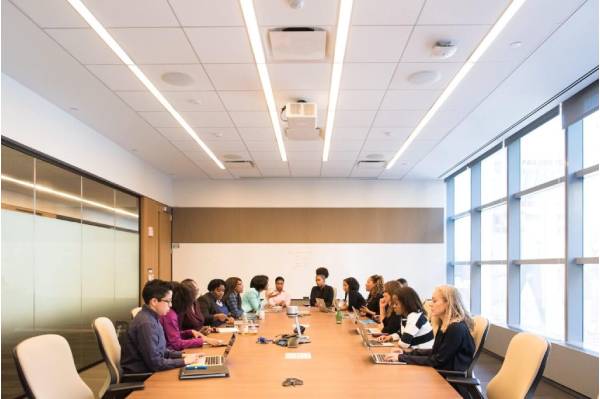 Our Offerings and Team of Professionals
Our highly-trained unit of professionals at Frog Heating, Air, & Electrical (yes, we do all of that too) will listen to your requirements and suggest step-by-step the best indoor and outdoor lighting styles for you. 
Our experts are insured and have both the appropriate licenses and experience required to take on even the most difficult commercial lighting tasks. We've been around since 1998, and our work speaks for itself. The excellent results we provide are an outcome of dedication and industry-driven experience. 
Whatever It Is, We'll Do It
Just let us know what you have in mind, and we'll make it a priority to deliver as asked. We provide a variety of lighting project packages, including fully automated systems lights. All of our systems are low maintenance, meaning less hassle on your end. Lighting solutions we work on include the following:
Task Lighting: Best for busy office settings, educational institutions, and libraries
Accent Lighting: Designed to extend attention towards specific decor items, art, and structures.
General Lighting: Covers everyday lighting needs both indoors (table lights, lamps, and ceiling) and outdoors (safety measures and exclusive lighting). 
Interior Lighting: Lights for product displays, racks, and product highlighting
Exterior Lighting: This type of lighting is targeted towards protection and safety but can also accommodate outdoor areas such as pools, decks, and more.
Have a look at our range of lighting services:
Retrofit lighting
Landscape lighting
Light timers and dimmers
Track and accent lighting
Lighting controls
Recessed lighting
Kitchen and bathroom lighting
Ballast and bulb replacement
Motion sensors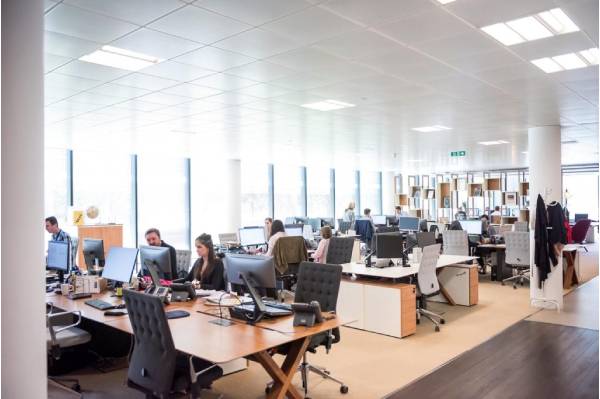 We Offer a Lot More
We don't just provide excellent commercial lighting solutions, but we've also got you covered for any electrical fittings. Whether you need electrical service installation, electrical repair services, or electrical panel replacement, our team of expert technicians will take care of everything. 
Get The Best Commercial Lighting Services in Nashville, TN
At Frog, we have a team of skilled technicians who are the finest in their craft. We believe in perfection and strive to deliver just that. We aim to provide rapid, stable, and cost-effective solutions to meet the commercial lighting needs of businesses around the Greater Nashville, TN, region. 
You can count on Frog for stable and budget-friendly lighting services, as well as efficient workmanship. We'll get the job done before you can say, "Nashville, Tennessee!" To consult with one of our helpful agents or book an appointment, fill out our online form or give us a call at 615.823.3965 today. 
Find Us Across Tennessee
Apart from Nashville, TN, Frog also serves other cities and towns across the state. We've made it a mission to offer stable and inexpensive commercial lighting services in the following locations: