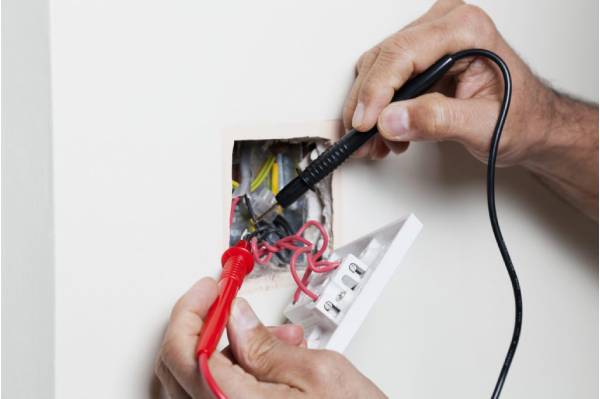 Commercial Electrician Repairs in Nashville, TN
Frog Heating, Air, & Electrical in Nashville, TN, is here to save the day. We are dedicated to providing the highest quality expertise and dependability that you need for those sudden electrical disasters that can afflict commercial businesses.
For over 20 years, we have serviced businesses all over the greater Nashville area.  Whatever your repair needs are, we deliver top-quality commercial electrical service quickly and professionally.
Electrical Repairs
When it comes to electricity, there's no messing around. Only trained, licensed electrical technicians should be repairing or replacing electrical wires. Our fully licensed EPA and NATE certified technicians are qualified to perform any Nashville, TN electrical repairs that your business may have. 
Frog Heating, Air, & Electrical is available 24/7 so that you can get your business up and running. Give us a call at 615-823-3965, and one of our highly trained electricians will set up a thorough electrical inspection.
Our technicians are qualified to repair any commercial electrical mishap, including: 
Indoor/outdoor wiring
Indoor/outdoor lighting
Electrical outlets
Generators
Smoke detectors
Fans of all types (ceiling, attic, exhaust)
Commercial Electrical Installation Services
Electrical Panels and Sub Panels
Your business relies on a main electrical panel to control all of your appliances, electrical equipment, and HVAC systems. It's like the brain controlling body functions. If there is a problem with the electric panel, your business won't run efficiently. 
At Frog, we believe our commercial customers deserve the best. That's why our licensed and certified technicians deliver the highest quality commercial electrical installation, maintenance, & repair services possible, so you can run your business effectively and worry-free.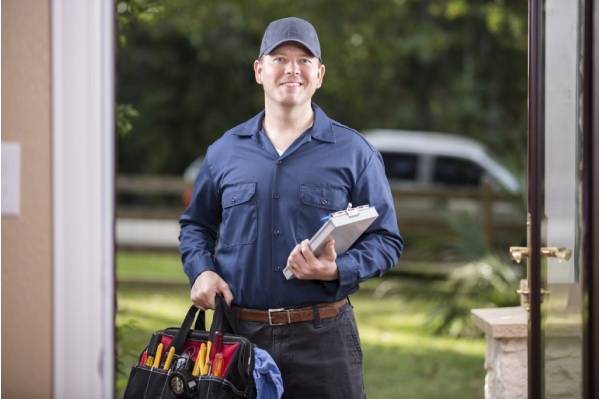 Surge Protection
For extra protection of your expensive equipment, Frog offers a variety of surge protectors to choose from, based on your electrical needs. 
The correct surge protector could prevent those accidental spills from destroying another outlet. Contact us at 615.823.3965, and we will discuss what your options are and fit you with the surge protector that is best for your business. 
Generators
Do you have a retail business? Nothing's more frustrating than when the electricity goes out during a storm where your customers are stuck in the dark. 
In Nashville, TN, thunderstorms are common, and the last thing you need is to close your business due to a power outage. Frog's licensed commercial electricians can install a stationary generator at a fraction of the cost.
Lighting 
Need a light bulb replaced? Our professional technicians are equipped with the appropriate supplies to change that hard-to-reach light bulb in the ceiling. 
Since most businesses require particular types of light bulbs, professionals at Frog will be able to deliver and change the bulb that's right for your business. 
And if you need brand new lighting installed at your business, our qualified commercial electricians are ready to help.
Smoke Detectors
These may seem like an easy fix, but not all smoke detectors are the same, especially if you have a hard-wired detector. You need a professional to assess the problem and fix it. Anything with wires needs to be addressed by someone who is qualified to do work with electrical wiring. 
At Frog Heating, Air, & Electrical, our licensed professionals have the expertise to fix that detector and make your business safe once again.
Satisfaction Guaranteed
We at Frog offer exceptional service and loyalty to our customers. That's why we offer a 100% satisfaction guarantee for all of our work. You can't go wrong with our commercial electrical maintenance & inspection services.
We Deliver Better Than the Competition
Frog Heating, Air, & Electrical holds an A+ rating with the BBB and is a member of ACCA and the EPA. We make sure our technicians are NATE certified and EPA certified so that you can receive the service you deserve. 
The fact that we deliver quality service at a fraction of the cost is what puts us at the top.
We are proud of what we represent and will continue to render our professional commercial electrician services to customers in Nashville, TN, and its surrounding areas. 
Contact us today regarding your electrical needs, and one of our dedicated licensed and insured technicians will be happy to provide you with exceptional service.