Air Conditioning Repair and Maintenance in Arrington, TN
Frog Air is one of the leading providers of air conditioning repair and maintenance in Arrington, TN. Our reputation comes from years of dedicated service and an unwavering commitment to excellence.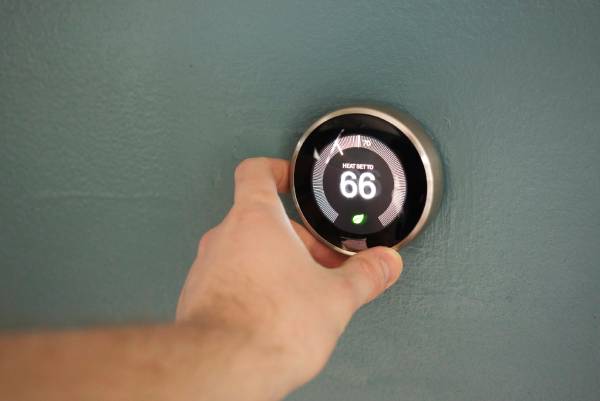 We can all agree that our air conditioning unit is critical to our overall quality of life, especially during summertime. Unfortunately, the AC unit is also the easiest to take for granted until it breaks. At Frog Air, we believe the best protection against AC problems is routine maintenance. Don't wait until your AC unit breaks or malfunctions. In many cases, that may be too late, and you may have to contend with expensive repairs afterward.
Why Choose Us?
At Frog Air, we understand just how frustrating a broken AC unit can be, especially in the summer. That is why our rapid response team is always on standby to answer any emergency AC repair, maintenance, or installation calls in Arrington, TN. Our goal is to restore your unit to full functionality and to keep it operating at peak performance. We are accessible 24 hours a day, seven days a week, to address any issues pertaining to your HVAC unit.
All our experts are thoroughly trained to ensure they can handle any type of AC unit and heating repairs. So whether it's a quick repair task that puts your unit back in action or a long-term solution, you can rest assured we are thoroughly conversant with all aspects of HVAC repair, maintenance, and installation.
How to Tell You Need AC repair
If you experience any of the following, it's time to contact Frog Air right away:
Poor airflow
Poor airflow may signal an obstruction in your home's ducts. It can be caused by clogged air filters, faulty motors, and other issues. Poor airflow can also cause the unit to work longer than usual to create the desired temperature.

Unpleasant odors
If you detect a nasty odor emanating from your HVAC system, call us right away. We will perform a full inspection to determine whether you simply need an air conditioner tune-up and cleaning or a more comprehensive remedy which includes air duct cleaning.
Strange noises
Most air conditioners typically generate a faint hum when running. But loud, sudden, or odd noises can indicate serious cooling issues caused by loose parts. Our team will professionally identify the issue and propose a solution to keep your family cool and comfortable all season.
Unusually high electric bills
Clogged filters or air ducts can cause the HVAC system to work harder than usual. This, in turn, raises your energy bill. If you notice an unusually high electric bill, it may be time to call us.
Short cycling
Short cycling occurs when an AC unit starts, runs for a few seconds, then stops before restarting. The cycle is then repeated. Not only does this prolong the time the unit runs, but it can also result in high energy bills and even a total shutdown of the unit. Short cycling can be caused by faulty control boards, clogged air filters, low refrigerant levels, and faulty evaporator coils. Either way, it's time to contact Frog Air to schedule an inspection and diagnosis.
We offer 24 hour emergency AC repair
Frog Air's crew is there for you when they need us the most. We offer 24 hour emergency AC repair services seven days a week in Arrington, TN. Our knowledgeable professionals will perform your emergency HVAC repair work as quickly and effectively as possible. Our specialists are the best in the business, and they keep up with the ever-changing field of emergency HVAC service for the many HVAC systems in use. Additionally, we are fully insured, EPA and NATE certified.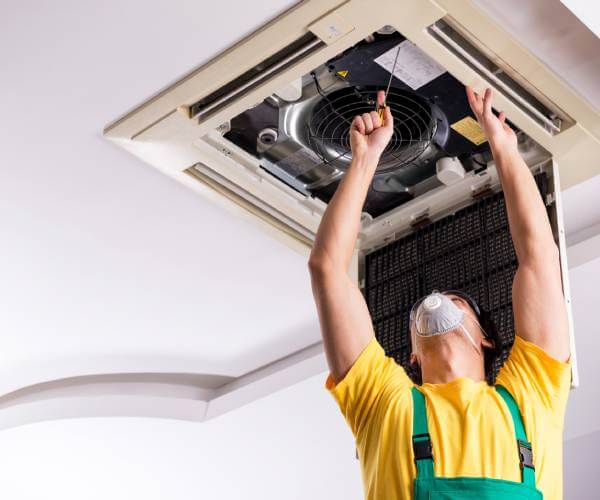 Below is a list of the emergency HVAC services we provide:
Central heat and air conditioners
AC units
Ductless and split systems
Zoned HVAC systems
Thermostats
Air Filters
Swamp Coolers
Evaporative Coolers
AC compressors
AC condensers
Air handlers
Air conditioning
Heating repair
Heat pumps
HVAC unit troubleshooting and more!
Schedule an appointment
We are here to assist, inform, and inspire you in any way that we can. So for all of your heating, air conditioning, indoor air quality, and electrical needs, contact us today.