Heating & Air Conditioning Repair in Green Hills, Tennessee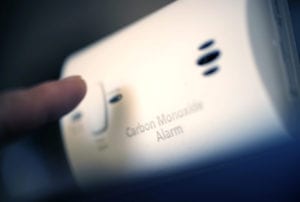 If you are looking for a reputable HVAC Heating and Air Conditioning repair company in Green Hills, TN our team is ready to assist you 24/7. We offer on call AC service deployment for when you need it most.
We have been in business since 1998 and have established ourselves as an honest, friendly, knowledgeable HVAC heating and air conditioning company. We take pride in a job well done and enjoy serving the Green Hills and surrounding Nashville TN regions in all of their heating and cooling needs.
AIR CONDITIONING REPAIR
If your air conditioning unit is not running properly or even if it's suffering a complete outage then a repair is in order. Our professional HVAC technicians are highly trained and certified to get your unit back up to running and cooling as expected.
We offer on call services as these units don't always give warning signs before failure. And to be honest an HVAC system failure is never convenient but we try to help you whenever you need us most. Contact our office should you be in need of AC Repair, day or night.
AIR CONDITIONING UNIT REPLACEMENT & INSTALLATION
When an AC system has failed completely or its not cost effective to do a major repair on it then you will want to consider an AC unit replacement. Our team will guide you every step of the way and ensure that you have all of your options available to select what suits you best.
We do a full consultation and evaluation of your needs and budget goals and provide you with the best solutions to meet your HVAC system needs.
For your convenience our team of professionals handle everything for you including hauling the old unit once we install the new HVAC unit.
AIR CONDITIONING MAINTENANCE
Ideally you will want our trained HVAC professionals to run full diagnostic and air conditioning system maintenance for you before the start of the summer. That way we can help keep your ac cooling when you want it to.
We will be able to help you identify any areas of concern, any performance issues or wear and tear repairs that need to be done. Cleaning, belt replacement and part lubrication are often necessary at the very least but we complete a full points health and safety check of your unit to help extend the performance and life of the air conditioner.
HEATING REPAIR IN GREEN HILLS, TN
Heating repair is never convenient but we try to take the sting out of it by offering HVAC repair services 24/7. If you do experience a heating system failure we are only a phone call away.
It's never fun to have to have HVAC repair service but we are happy to help any time you need us. Our trained HVAC experts will get you up and running as quickly as possible. Call us for your HVAC heating repair appointment now.
HEATING MAINTENANCE
The Frog Air team recommends you do a health and safety check of your HVAC heating unit before you will need to start using your system heavily during the colder months.
Our trained HVAC experts will ensure that your heating system is running optimally. We will be on the lookout for any items of concern so you can proceed into the winter months with confidence. While regular maintenance doesn't always guarantee a problem free season it definitely minimizes potential issues.
Our full health and safety HVAC check lets us identify wear and tear and extend the life of your heating system. Regular maintenance is shown to extend the life expectancy of HVAC units and most often will give you a chance to fix potential issues on your terms vs an unexpected failure.
HEATING REPLACEMENT & INSTALLATION
Despite every effort sometimes you just have to call it on the life of a heating unit. We will help you identify if it's too expensive to continue to spend time and money or breathing life back into an older unit or if you are better served by purchasing a new HVAC system.
Our experts will be at your disposal to help you navigate the current HVAC units on the market and identify what system will best suit your unique circumstances and needs.
For the installation our specialists will be onsite and handle every detail including hauling away your old system in the Green Hills, TN and surrounding areas.
Frog Air – A Name and Reputation You Can Trust
If your HVAC heating and air conditioning system needs maintenance, repair or even a new installation, the team at Frog Air can take care of all of your AC needs. We have been in the business since 1998 and we know HVAC systems new and old. Our Frog Air team stays current and up to date on industry knowledge and innovations. Put us to work for you and you won't be disappointed – we believe in our work so much that we offer a service guarantee.
Read what our clients have to say about our work!
GET A FROG COUPON & BOOK TODAY!
We want to save you valuable money by offering coupons and savings on HVAC repair, maintenance or replacement. Schedule an AC service call in the Green Hills,TN region.