Air Conditioning Repair In Nolensville, TN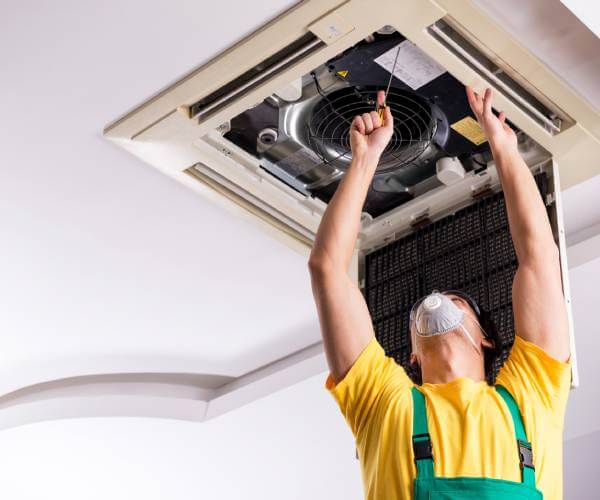 When the temperatures climb in Nolensville, TN, residents have a need for air conditioning repair, they call Frog Heating, Air, Electrical because of our fast, expert service. Temperatures in Tennessee easily reach more than a hundred degrees several times throughout the year, which puts a significant strain on your air conditioning system.
The last thing you want is your AC breaking down on the hottest day of the year. But, if it does, then Frog Heating, Air, Electrical is here to save the day. We're the most trusted air conditioning installation and repair company in Nolensville, Tennessee. We have the experience you need and the professionals who can fix your problems fast and affordably.
There are many different HVAC systems, and our trained professionals are experts in almost all of them. They continuously train throughout the year to make sure they can repair all systems from the oldest to the newest.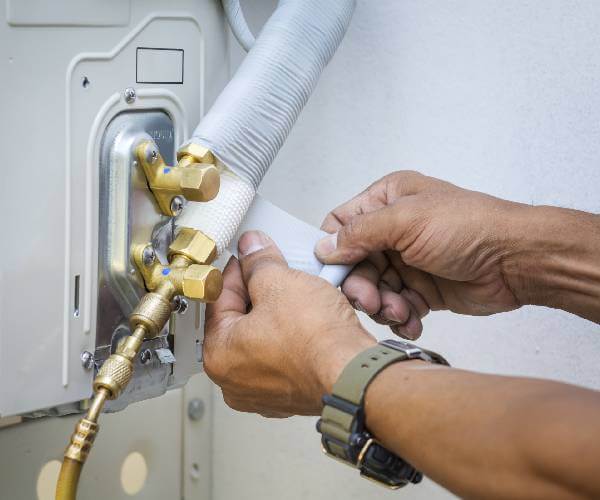 Frog Heating, Air, Electrical is A+ rated with the Better Business Bureau, so you know you're getting the best service trusted by many. So whether your AC isn't cooling your home or business on the hottest day of the year or your furnace goes kaput on one of the few cold snaps, we're here to take care of all your HVAC maintenance and repair needs.
AC Maintenance by Frog Heating, Air, Electrical
Your AC is like any other machine. Wear and tear takes a toll, but yearly maintenance keeps it running as long as possible. Maintenance not only keeps your AC in good shape but also catches small, inexpensive problems before they become more prominent, expensive emergencies. Our professionals clean and inspect the unit and let you know of any issues they find. So be prepared for summer by keeping your AC in tip-top shape.
It's crucial to catch minor problems early because they impact how your AC cools your home. For example, if your AC starts making noises or if the air comes out lukewarm and not cold, then contact us as soon as possible for maintenance.
Air Conditioning Repair in Nolensville, TN
When it's hot, and your air conditioning fails or if it can't keep up with the heat, it is more than an inconvenience. Call Frog Heating, Air, Electrical, and our air conditioning repair experts arrive quickly to find out what's wrong and fix it just as quickly and affordably. If it's too far gone, we'll work with you to find and install a new system that fits your budget. Don't go any longer than needed without air conditioning, call us today.
Installing and Replacing AC Units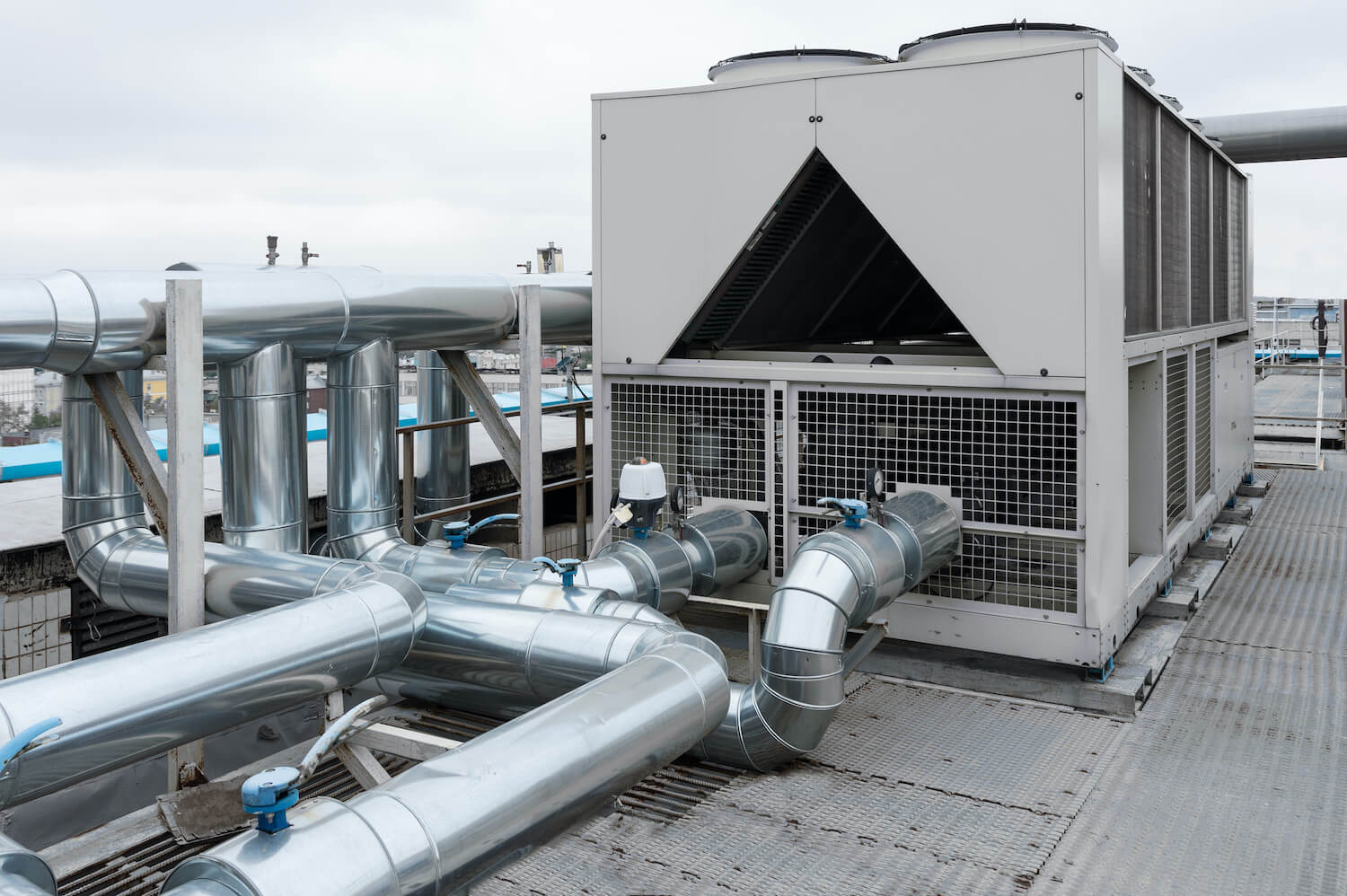 Regular maintenance is key to keeping your AC smoothly running as long as possible. Sadly, normal use takes its toll on your system, and eventually, you need a new unit. Our experts work with you to take out the old unit and replace it with a new one that fits the needs of your home or business. New AC units are more energy-efficient, so you end up saving more money in the long run. Don't trust your AC needs to anyone else but the experts here at Frog Heating, Air, Electrical.
Nolensville, TN Heating Repair
Tennessee isn't necessarily known for its cold weather, but there are times when the temperature dips, and it even snows. Whether it's a cold snap or you need to keep the chill out of the air, your furnace is important. It may not get much use, but if it fails, then contact the experts at Frog Heating, Air, Electrical to get it fixed fast so that you can be comfortable. Our professionals understand the importance of heating your home in cold weather, so we will get there as soon as possible to fix the problem.
Heating Maintenance in Nolensville, TN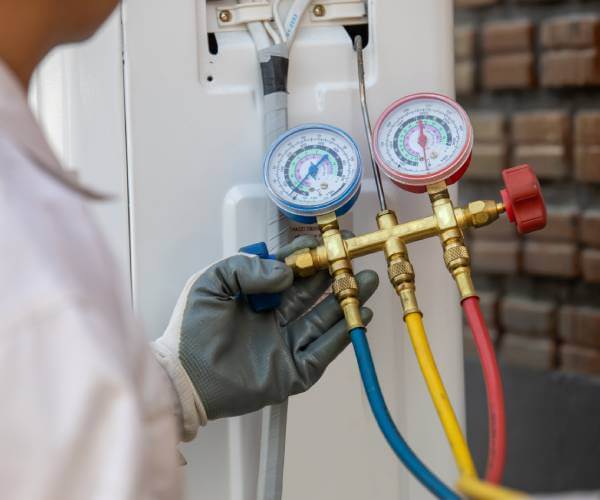 Your HVAC heating unit performs its best just like your air conditioning with regular maintenance to keep running at maximum efficiency. It doesn't get much use in Tennessee, but you want it working when you need it. If a cold snap hits and temperatures drop below freezing, your furnace is a lifesaver. Regularly yearly maintenance keeps your furnace running and in the best condition when Jack Frost takes a vacation in Tennessee.
Grab Your Coupon and Schedule a Visit Today
When any heating or air conditioning disaster strikes your Nolensville, TN home or office or you simply need regular HVAC maintenance, don't hesitate to contact Frog Heating, Air, Electrical to schedule an appointment. And remember to save money by using our coupon – it's a win-win for everyone!