Heating & Air Conditioning Repair in Mount Juliet, TN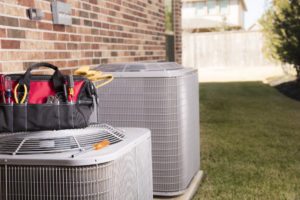 Our beautiful region of Mount Juliet, TN is a humid subtropical climate, so while this means that we are not suffering the hash weather conditions of our neighbors to the north or south of us, we still see temperatures that make for indoor climate control a comfort necessity. If you find yourself in need of AC repair, maintenance or even replacement of your existing HVAC system contact Frog Heating, Air, & Electrical and we will get your HVAC needs sorted out promptly. Frog has been servicing the HVACs in Mount Juliet, TN for over 20 years and we pride ourselves on treating our clients like family.
You will find our Frog Air team to be highly trained and knowledgeable. We are licensed, bonded, insured and certified to handle any situation that comes up relating to the care and concern of your HVAC system for both heating and air conditioning in Mount Juliet and the surrounding areas.
AIR CONDITIONING REPAIR
The Frog team responds quickly to get on top of the issue with your ailing air conditioning unit. We run onsite diagnostics and identify the issues so that you are well-informed and have a course of action identified. We then move swiftly and economize the repairs as much as possible so that you are not burdened with unnecessary costs. 
AIR CONDITIONING UNIT REPLACEMENT & INSTALLATION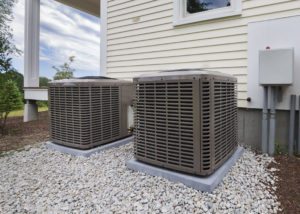 Our team of experts will advise if it just makes better sense to swap out your existing A/C unit with a replacement HVAC system. Frog will help you identify your options in repair or replacement against your failing air conditioning unit. If the best decision is replacement of your failing HVAC then we help you weigh the pro's and con's of the new HVAC units so that you get the system that is the best fit for your home and your wallet. Our HVAC installation services are as worry free as possible, and we will even haul away your old unit so you have one less thing to be concerned with. Call for a fast HVAC replace and install with Frog! 615.823.3965
AIR CONDITIONING MAINTENANCE
Keeping your air conditioning unit running smoothly and problem free for as long as possible saves you money in the long run. You want to maximize the use of your existing HVAC system for as long as possible and get as much use as it can safely give you. Regular HVAC maintenance will ideally minimize the risk of part or system failures that can come about during heavy use in the hottest months. Regular maintenance is the best preventative care and the best way to ensure the longest life of your HVAC system. 
HEATING REPAIR
Deploying the Frog elite heating repair team by filling out by calling our office 615.823.3965 or filling out our contact form gets you access to our experts in how best to get your heating repair completed quickly and accurately and as easy on the budget as possible. We have been specializing in the industry for over 20 years and ensure that our team is highly trained and certified!. All of our work completed by the Frog team including all heating repairs are backed by our service guarantee! 
HEATING MAINTENANCE IN MOUNT JULIET, TN
When you are in need of a health check up and maintenance work completed on your heating system – Frog is the team you can trust! Our highly skilled and trained HVAC maintenance team help you get your heating unit primed for the fall and winter season! Completing maintenance on your heating unit regularly helps you stay ahead of normal wear before they have a chance to deteriorate or snowball through the HVAC system into more extreme repairs.
HEATING REPLACEMENT & INSTALLATION
When the existing unit is DOA and it makes more sense to replace rather than repair – the Frog team of experts are here to help make that transition to a new replacement HVAC system as seamlessly as possible. We will handle all the HVAC installation steps efficiently and effectively for your peace of mind! We even take care of responsibly hauling away the expired unit!
FROG COUPON OFFERING 
We are out to save you as much of your cold hard cash as possible check out the Frog team's offerings for savings on your HVAC replacement or repair or maintenance! 
BOOK YOUR APPOINTMENT TODAY!
Schedule the Frog Heating and Air Conditioning team for your HVAC needs in Mount Juliet, TN and the surrounding areas today!