AC Repair & Other HVAC Services in Lebanon, TN
The HVAC and electrical professionals from Frog Heating, Air, & Electrical provide numerous industry-leading services, such as AC repair and heating repair, to homes and businesses in Lebanon, TN. Our team understands just how important your property's HVAC and electrical system is to you and your loved ones or employees' comfort. Fortunately, our wealth of HVAC and electrical expertise can help address a variety of issues – from simple repairs to air conditioning unit installations. To learn more about what our HVAC technicians and electricians can do to help you, contact us today!
AC Repair
Issues with your home or business' air conditioner can be more than just a burden. During the summer months, they can be potentially dangerous if your indoor temperatures become too high. Thankfully, our HVAC technicians provide professional AC repair in Lebanon, TN.
With our air conditioner repair service, our technicians perform detailed inspections. In doing so, they can identify the root cause of your AC problem. From there, they will offer you a cost-effective and long-term solution to address the issue. Once approved, our HVAC technicians will use their high levels of training and experience to repair the issue and restore the cooling comfort your home or business needs.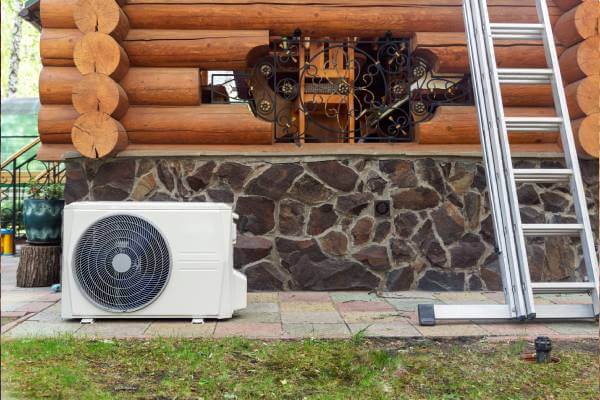 Air Conditioning Unit Installation
Unfortunately, in some situations with older or potentially damaged AC systems, repairs are not a viable solution. In these instances, it is better to opt for air conditioning unit installation. Thankfully, at Frog Heating, Air, & Electrical, we make AC installation in Lebanon, TN as painless as possible. Our HVAC technicians have the expertise to install numerous types of AC units. In doing so, they can help ensure that your new system will operate as efficiently as possible, which can help lower your monthly energy bill.
At Frog, we also offer a number of financing options. New air conditioners can be costly, but with these options, our team can make equipping a new cooling system to your home or business in Lebanon, Tennessee much more flexible.
HVAC Maintenance
At Frog Heating, Air, and Electrical, our team not only services and installs HVAC systems; we also help maintain them. HVAC maintenance is one of the most important parts of our job. It is also one of the most important things for home and business owners in Lebanon, TN to have professionally done to their HVAC system.
Through professional, routine maintenance, our HVAC technicians can help you get the most out of your HVAC system. Our maintenance service begins with a comprehensive inspection – where our HVAC technicians will determine if there are any issues and if there are any areas in need of a tune-up. By inspecting, cleaning, and tuning up your HVAC system, it can help avoid potential breakdowns, help avoid more expensive repairs from an improperly functioning heating or cooling unit, and ultimately help attain a more efficient HVAC system, which can help save money on your energy bills.
Heating Services
Heaters and heating systems are another essential part of a home or business, especially during the cold winter months in Lebanon, TN. So at Frog Heating, Air, and Electrical, our team of skilled HVAC technicians also offer numerous heating services. Our heating services in the Lebanon area of Tennessee include heating repair, replacement, installation, and maintenance. Through these services, our team can help keep your home warmer and more comfortable when you need it!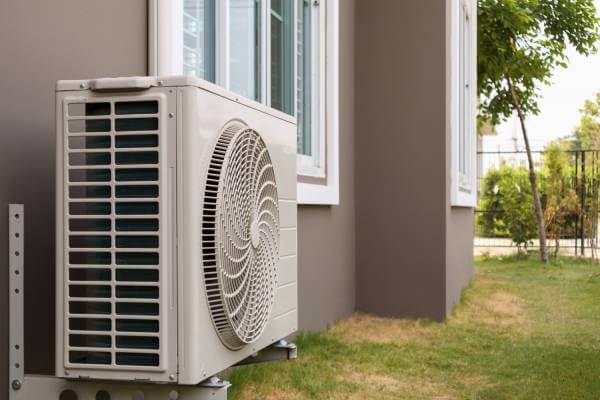 Electrical Services
At Frog Heating, Air, & Electrical, we offer several electrical services to our neighbors in Lebanon, TN. Our highly skilled and trained electricians have the ability to do a wide variety of electrical repairs, installations, and more. Our many electrical services in the area include:
For home and business owners in Lebanon, Tennessee, we can repair electrical systems, install lights, and so much more. Learn more about our electrical services by contacting us today!
Why Choose Frog Heating, Air, & Electrical for HVAC & Electrical Services?
Knowing which HVAC and electrical company to choose from can be challenging. In Lebanon, TN, there are several options for home and business owners. However, none of these options are quite like Frog Heating, Air, & Electrical! Our team is unmatched in the quality of our world-class HVAC and electrical services. Our team of HVAC technicians and electricians are also fully licensed, NATE certified, EPA certified, and insured. As a result, all of our services bring you incredible value.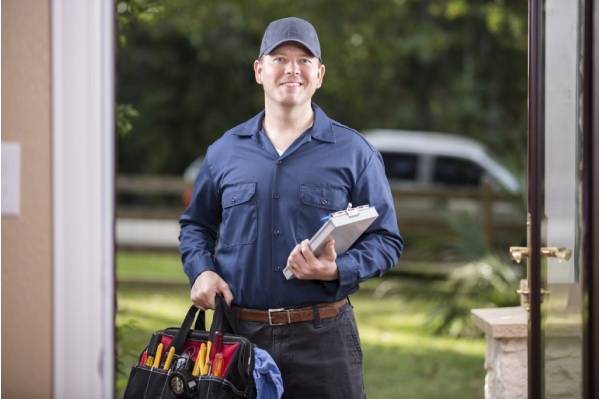 Schedule Professional HVAC & Electrical Services in Lebanon, TN Today!
AC repair, heating repair, AC installation, surge protection, and more are all available in Lebanon, TN from the experts at Frog Heating, Air, and Electrical. Our remarkable HVAC and electrical services can address several kinds of issues and help restore comfort in your home. Contact us today to learn more and schedule one or more of our professional services!