Commercial HVAC Repairs in Nashville, TN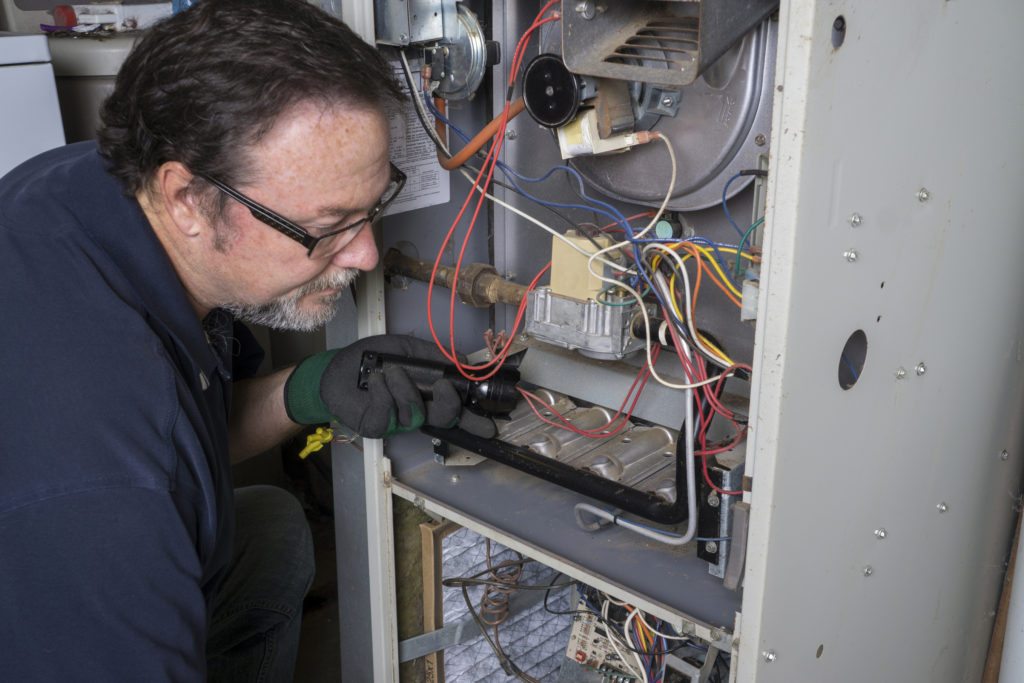 If you are looking for commercial HVAC repairs in Nashville, Tennessee for your business, then consider Frog Heating, Air, & Electrical, where we pride ourselves on providing excellent service and professional know-how. We offer a wide range of commercial electrical and HVAC repairs, in Nashville, TN.
We specialize in offering professional HVAC services for your office, facility, or warehouse, whether you need preventative maintenance or extensive HVAC repairs, or an entire HVAC replacement. We always stand behind our work and offer a quality guarantee above and beyond industry standards, ensuring that our work is always on point.
Why Choose Frog for Commercial HVAC Services and Repairs?
We offer fully licensed and trained technicians for all your business HVAC repair and servicing needs. Our commercial electricians are highly trained with the following credentials:
EPA and NATE certification
Background HVAC experience and knowledge for both commercial and residential systems
Fully insured and bonded
Upon receiving your call, our expert staff will review the information provided and prepare in advance as much as possible. We respond quickly and always keep an inventory of the most often needed items for clients so that your heating and air conditioning repairs can be done on the spot and as fast as possible. Our well-trained technicians work quickly and efficiently to keep your business building in comfort, minimizing any downtime during the service and repair process.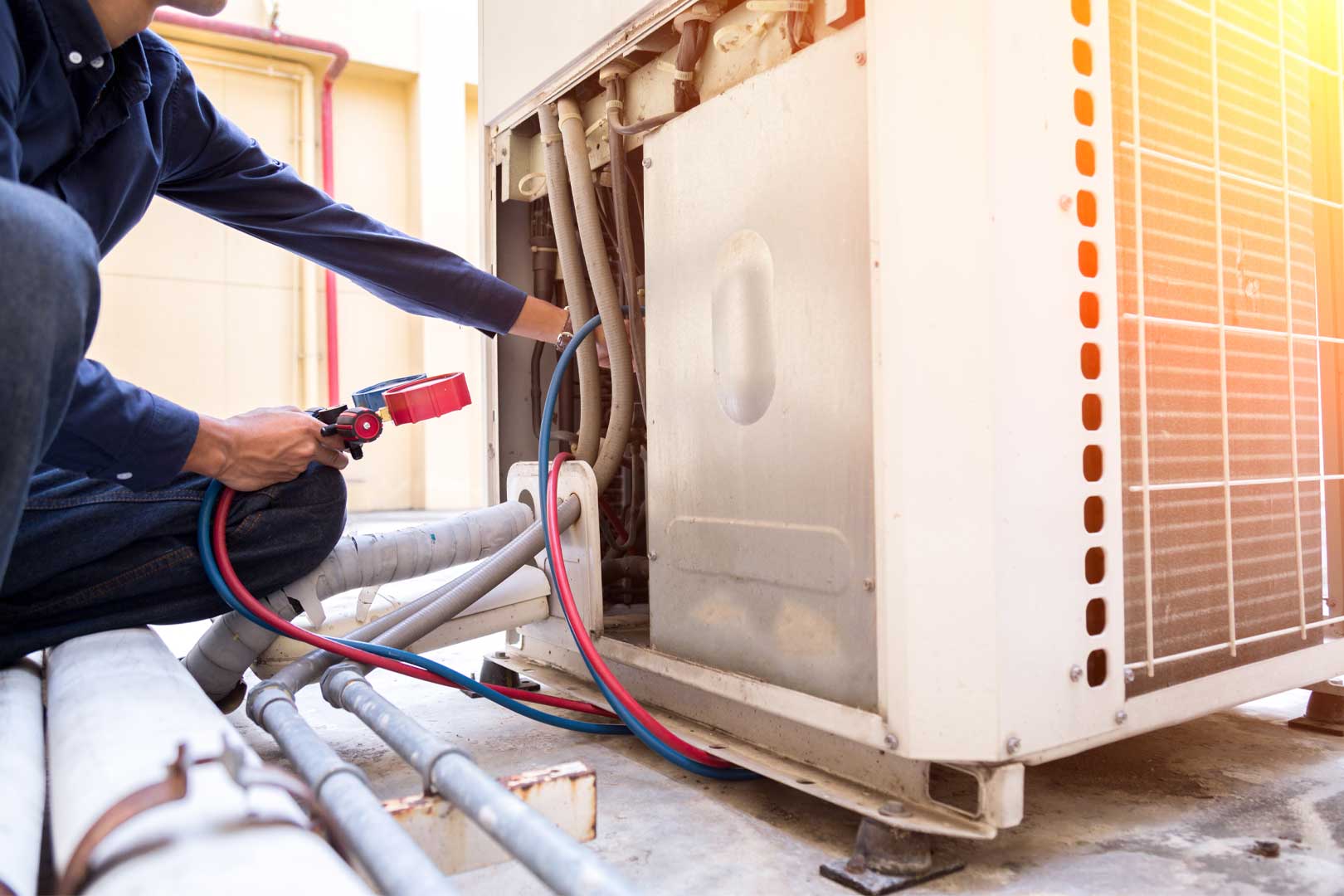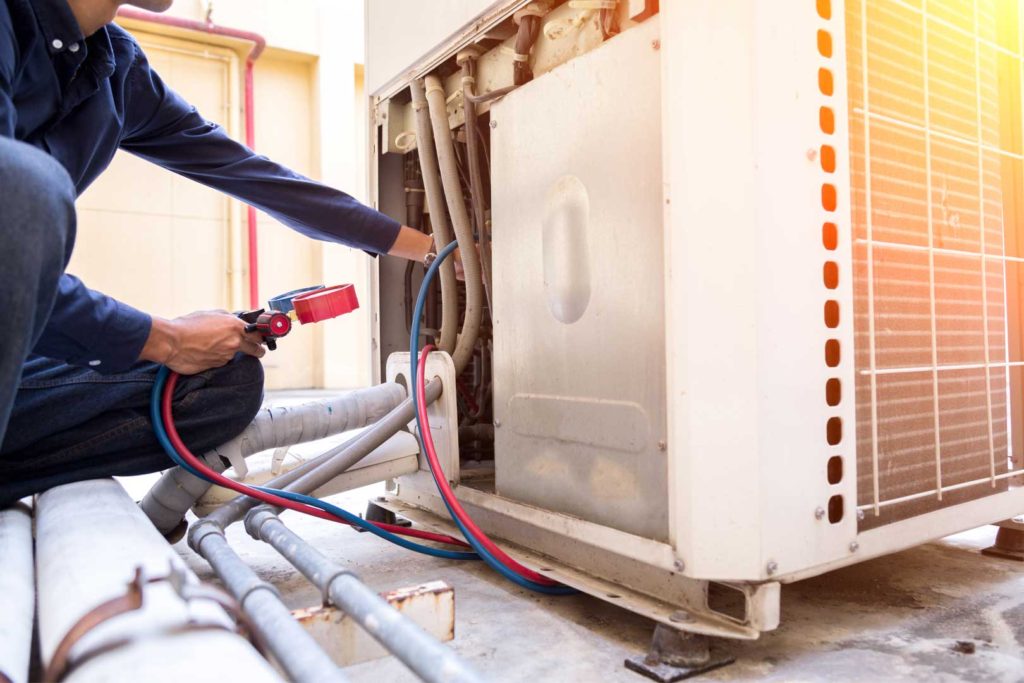 Scheduled Maintenance, Repairs & Installation in Nashville, Tennessee
Preventative maintenance and regular servicing for your commercial HVAC system are essential to avoid unnecessary damage and costly repairs. Scheduling regular maintenance before the colder season means you can enjoy a cozy, warm office without interruption. We provide all you need for commercial electrical, installation, maintenance, and repair services for all your building's needs.
Keeping your business cool during the warmer months is vital to your comfort as well as your clients and your hardworking team. At Frog, we offer on-site emergency repairs 24 hours a day, 365 days a year, throughout Nashville, TN, and the surrounding areas. Our expert staff is knowledgeable about AC systems, so you'll receive only the best advice and service for your HVAC system.
If you require an urgent replacement, we'll obtain the necessary parts to get your HVAC up and running so you don't have to endure hot and humid weather without your AC. We provide friendly, efficient service at your door when you need it most and offer suggestions to help you improve your overall experience with climate control performance from your HVAC unit.
Air Conditioning and Heating Installation
Do you need a new heating or AC system installed in your workplace? Let our knowledgeable, expert technicians handle the task! Our business offers over 20 years of experience and customer satisfaction to support you from start to finish.
If you're considering a new AC or HVAC system for your business building, let our team of qualified, expert technicians find the custom fit for your business needs. We understand the importance of maintaining a comfortable, climate-controlled office at a reasonable price without compromising quality. Every business owner has specific requirements that we consider when finding the best HVAC unit for your business place for both heating and cooling.
Expert Technicians' Support for Commercial Electrical Maintenance and Inspection Services in Nashville, TN
We can arrange to remove old, outdated HVAC systems while preparing your new commercial HVAC unit for installation. Once your unit is installed at your place of business, we'll make a follow-up visit to ensure everything operates smoothly.
Before you commit to installing a new HVAC system, our expert technicians can arrange a consultation at no cost to evaluate and make recommendations based on your individual needs. A free assessment will give you everything you need to make an informed decision based on your budget, your workspace, as well as your heating and cooling needs. We offer in-depth knowledge about various HVAC systems, so you know what to expect.

HVAC Experts for All Your Business Needs
Frog's knowledgeable technicians can offer everything you need to support your new or existing HVAC system. Let us handle all your HVAC system repairs for your office, from heat pumps and electrical repairs to ducts and air filtration systems. We have experts to assist with every aspect for your business to remain in consistent comfort.
At Frog, our expert team can handle all your business energy and cooling needs.
We specialize in making sure you get the most for your money, whether it's a cost-effective heating, AC unit, or an energy-efficiency system to reduce your utility costs. We'll take into account your business' size, construction, layout, and financial expectations, so you'll receive the best estimate for the equipment you need.
Frog's commercial HVAC services are precisely what you need to guarantee your workplace comfort year-round. When you schedule a free consultation or inquire with our knowledgeable staff, you'll receive the most accurate, up-to-date advice and options for your office. Call Frog to inquire about our extensive HVAC maintenance and services, and make an appointment today!