Garbage Disposal Repair & Installation in Nashville, Tennessee
Garbage disposals make our lives just that much easier, and maintenance is only a part of their life cycle. Unfortunately, they sometimes wear out (especially if they haven't been adequately repaired) or may not come with the house. It may seem tempting to save on costs and try to install a garbage disposal yourself but doing so isn't safe.
Thankfully, here in Nashville, TN, Frog specializes in garbage disposal installation and repair for residential and commercial properties. We've been in this business for over 20 years and have a reputation for excellence. If you need your garbage disposal repaired or are looking to get one installed, we're here to meet your needs!
Garbage Disposal Repairs in Nashville, TN
Here in Nashville, TN, Frog is ready to handle any and all repairs or installation needs you may have with a 100% satisfaction guarantee.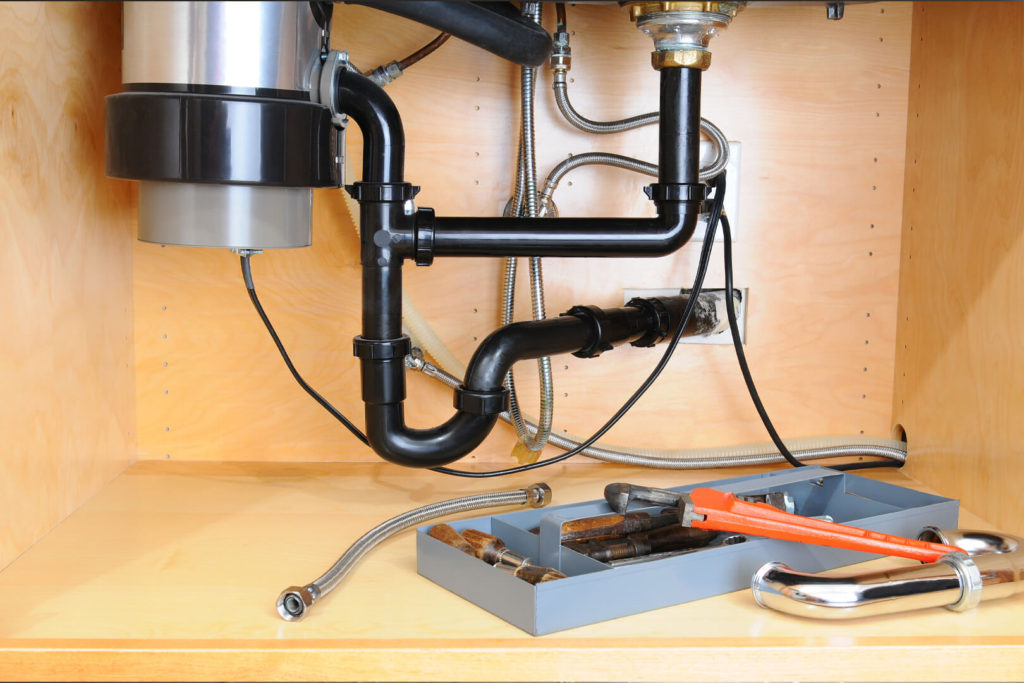 Common Garbage Disposal Damage
Although garbage disposal units can experience a range of issues, many problems that affect them are often identifiable by smell and sight. For instance, a unit that lacks a hum may have overheated. That typically occurs because there's an overfill, leading to the disposal tripping a breaker.
Similarly, a garbage disposal unit that is humming, but isn't working, may have a jam. These usually happen when the impellers, the unit's blades, get stuck. In such cases, never put something in the disposal, like a fork or other utensil, to see if you can loosen the blades. It's easy to cause more damage and get hurt.
Clogging and a terrible odor might suggest the blades aren't spinning adequately. When that happens, your unit may find itself with a backlog of trapped food or stoppages. If the smell is really pungent and constant, it may also indicate drainage problems and that the unit isn't chopping up food well. You may also need your drain cleaned.
How to Identify Garbage Disposal Damage
Switched on but not grinding or making noise
Clogging that has no apparent source
An overheated disposal unit may mean that it has overfilled and tripped the breaker
Water is leaking from the disposal, usually leaving a puddle beneath
Pungent and persistent odors coming from the sink that rinsing won't dissipate
Shuts off by itself mid-usage
Unusual noises when in use, like grinding metal
Not working as well as it used to and taking longer to grind
Garbage Disposal Repairs Are Dangerous: Let the Pros Handle Them
Repairing a garbage disposal unit is neither a safe nor straightforward process. They're complex machines, and a DIY repair may cause further problems down the line. Plus, trying to fix a garbage disposal yourself can be dangerous, so leave it to the professionals for safety's sake.
To ensure all of our customers have the best possible experience, we ensure that all of our technicians and plumbers in Nashville are fully licensed and insured. Each is NATE and EPA certified, and we do thorough background checks and drug testing. With a 100% satisfaction guarantee and an A+ Better Business Bureau rating, we are confident that you'll be happy with our service.
Schedule Frog in Nashville To Fix or Install Your Garbage Disposal
Here at Frog in Nashville, TN, we're ready to handle all your garbage disposal needs. Whether you need a quick repair or want to install a new disposal, ​contact our friendly team​ today! You can also call us at (615) 823-3965 to set up an appointment at your convenience.