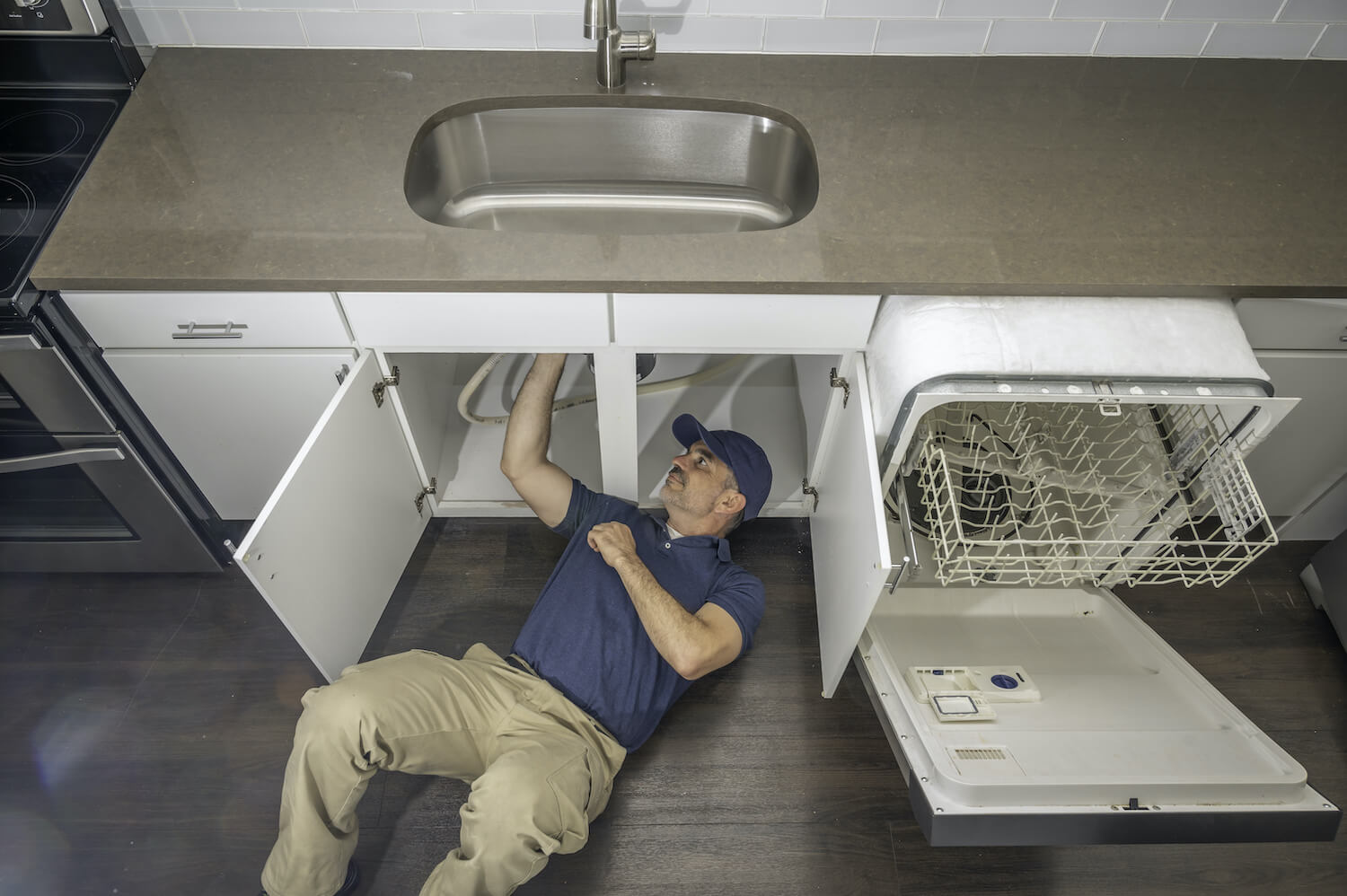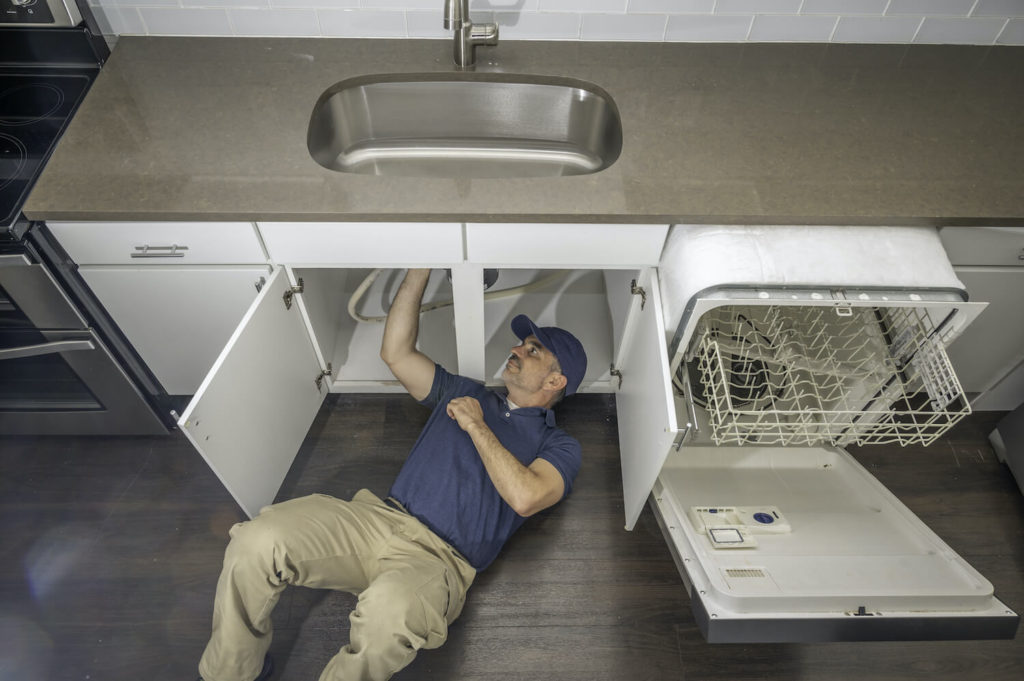 Dishwasher Installation in Nashville, TN
If you are in Nashville, TN or the surrounding areas and are in need of plumbing services for a malfunctioning dishwasher, your dishwasher needs a repair or you need a new dishwasher installation done, call Frog Heating, Air, and Electrical.
Few inventions rival the convenience of a dishwasher, especially for the busy people of Nashville, Tennessee. Unfortunately, we don't realize how much we need them until they break down or won't perform like they used to. Whether your dishwasher needs a repair or you need a new dishwasher installed, call Frog Heating, Air, and Electrical for your dishwasher installation or dishwasher repair.
Our staff of expert plumbers in Nashville, TN will guarantee your dishwasher is installed correctly so that water lines are secure and electrical wires are up to code. Our guarantee is your peace of mind, so let us hook you up. We handle residential and commercial plumbing repairs, maintenance and installations.
Dishwasher Installation
The cost of dishwasher installation depends on the dishwasher model, as well as the configuration of your kitchen. While it is possible to install a dishwasher yourself, you will probably want to rely on professional services to avoid any unnecessary issues down the road.
Call your Frog dishwasher installation and plumbing expert to see how we can help with your dishwasher needs today. Our team of professional installers is always at hand to make the lives of our customers better.
Common Dishwasher Issues
Several issues can arise from a broken dishwasher, including your dishwasher leaking and causing damage to the floor, cupboards, or anything else that can be affected by prolonged water exposure.
Water pipes may become loose for several reasons, such as by connections under the dishwasher slackening. While you may be able to tighten any loose connections on your own, it is crucial to monitor the situation to make sure that the leaking does not continue. If the leak reoccurs, your Frog dishwasher and plumbing specialist is only a call away.
You may find that your dishwasher isn't draining properly, and this could be due to clogged drains in the dishwasher. If the dishwasher drain is clogged, this could prevent your dishwasher from draining and cause the pipes or your sink drain to back up.
Another reason for a dishwasher not draining is because of the pump wearing out or becoming jammed. These repairs may be intimidating for someone who isn't familiar with dishwasher intricacies, so give us a call to see what we can do to help.
If your dishwasher isn't turning on, the electrical coils may have burnt out, which is usually a job for your dishwasher installation and electrical repair specialist at Frog. Simply contact us and we will send out our professional plumber to help. And if you are having electrical issues we have you covered there too, with our expertly trained electricians on staff.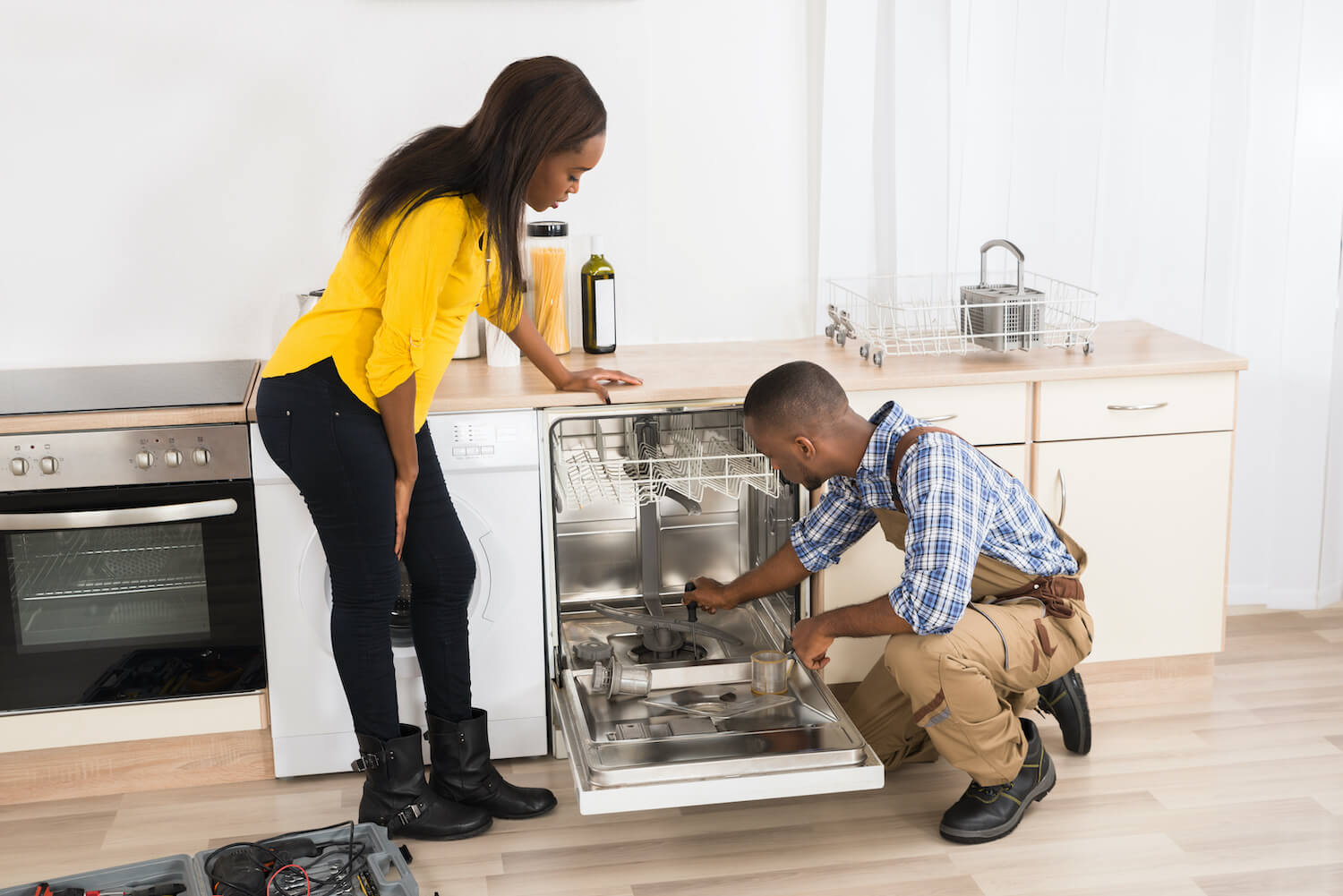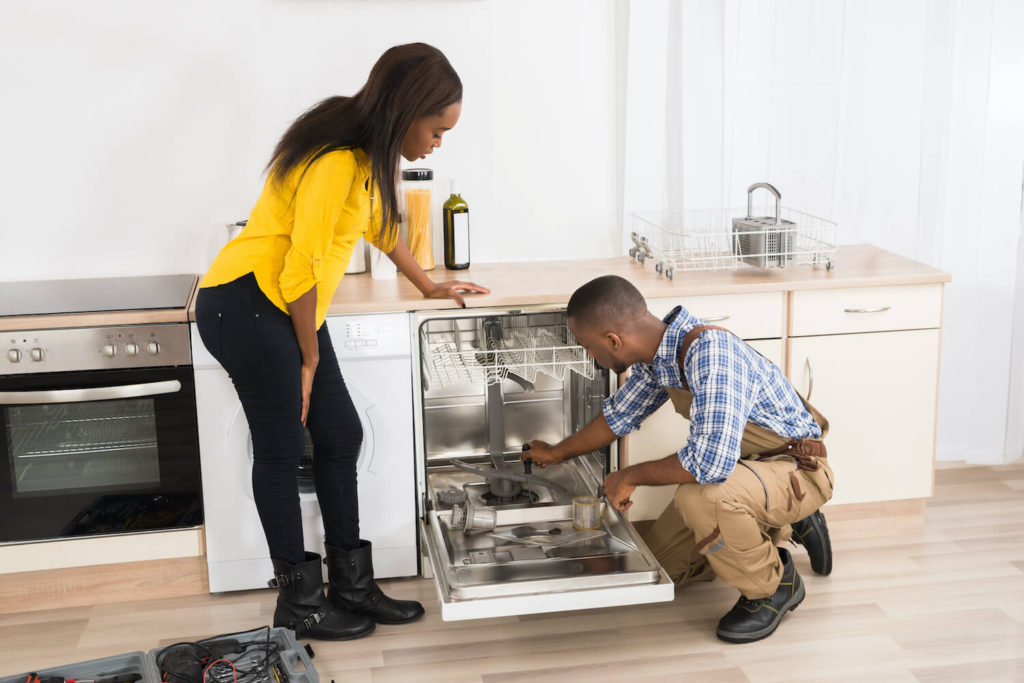 To Replace or Repair Your Dishwasher
The cost of your dishwasher repair will depend on the issue at hand. The type of repair, dishwasher style, and model, as well as other factors, will contribute to the final cost of the service. Without knowing your specific dishwasher issues, we can assume that your costs could range anywhere from $250 – $500.
If your dishwasher repair is upwards of $500 or more, you may want to consider purchasing a new one. Our professional team members can help you assess the repairs and help you decide if the cost is worth the fix.
Identifying Common Dishwasher Issues
You may be able to identify common dishwasher issues when you notice the following:
Odor: Even after cleaning the dishes, you may notice an odor coming from your dishwasher.
Remaining water: There should never be water sitting in the bottom of your dishwasher once the cleaning cycle is done. If there is, that may indicate that the drain is clogged.
Dishes are not hot: To clean and sanitize your dishes properly, your dishwasher will run hot water at a temperature of around 170 degrees. If you notice dishes are not hot after a wash, this indicates the coils are burnt out.
Dishes remain spotty: Usually, if dishes still have food on them or are spotty after a wash cycle, the dishwasher was loaded improperly, food is stuck on plates, or a poor quality soap was used; in other words, the dishwasher is most likely okay, but troubleshooting the above mentioned items is a good start. A rinse aid might also be necessary depending on how hard the water is in your area.
Making Noises: If your dishwasher is making odd noises, first check that the dishes are not banging against each other. If the noise continues, mechanisms inside the machine may be broken. And further investigation will be needed.
Get A Free Quote
Several issues can occur with a dishwasher, and most of them need to be tended to by a plumbing professional, and we are always happy to help. We have been in commercial and residential plumbing services since 1998, so you can rest assured we will do the job right. Call us in Nashville, TN at (615) 657-4351, or send us an email today for a free quote.