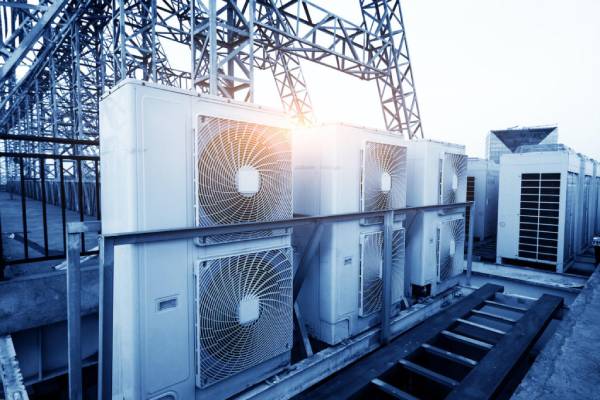 Commercial HVAC Installation in Nashville, Tennessee
Whether you've got a small restaurant, a massive office building, or something in between, FrogAir can provide you with the perfect commercial HVAC installation in Nashville, Tennessee.
As fellow residents of Nashville, we understand how vital it is to a business's operation to have a good air system. Here at Frog Heating, Air, & Electrical, we endeavor to positively contribute to our community by improving the quality of life for everyone in it. Air quality and air conditioning play a vital role in that, which we are pleased to satisfy that need.
Frog Heating, Air, & Electrical is a locally owned and operated Nashville, TN business. We take pride in our work and strive to provide the best services in the area. Not only do we offer HVAC installation, maintenance, and repair, but we also supply individual air services such as our heating services and a/c services.
So, whether you are looking for repairs, improvements, or a whole new HVAC system, Frog has got you covered. We provide the best commercial HVAC installation in Nashville, Tennessee.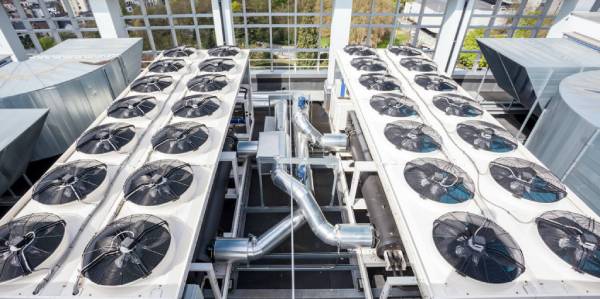 What is HVAC?
HVAC stands for Heating, Ventilating, and Air Conditioning. To put it simply, HVAC is the system that moves air through a building. This includes heating, cooling, and controlling humidity. In other words, HVAC systems primarily work to regulate the airflow to ensure the environment is fresh and comfortable inside.
Commercial HVAC systems differ from residential ones in that not only are they larger systems, but they also often require more parts to move air through further distances. Commercial HVAC can also be used for providing divided temperature control within a building – such as in an apartment, for example, where each unit can individually adjust the temperature to their preferred level.
The main difference between residential and commercial HVAC is the amount of space that air needs to be moved through, but other factors are also at play. For one, commercial HVAC has more drainage sites than that of its residential counterpart. Additionally, it requires different parts because the components that make up a commercial HVAC system are more complicated and often modular. Because of this, commercial systems are much more customizable to the building's specific needs.
How does it work?
Though commercial HVAC systems' exact function and setup can differ considerably, the general process remains the same. There are four main functions of an HVAC system: heating, cooling, filtering, and moving air.
Heat is provided through radiators or air, depending on if the system runs on water or gas/electrical. Cooling is done in much the same fashion, but often a coolant is used to help the process along. In both instances, the ventilation system helps remove the undesirable temperature and bring in fresh clean air. It also circulates air within a building to maintain the temperature.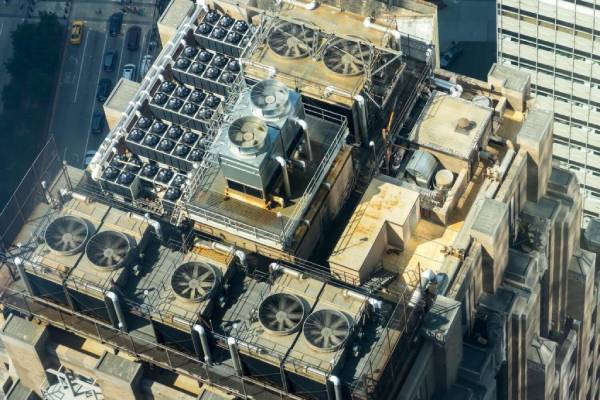 Commercial HVAC installation
Here in Nashville, Tennessee, we know how crucial a good commercial HVAC system is. Whether it's for hospitals, office buildings, apartments, or any other commercial structure, Frog can provide the exact HVAC system you need.
Our team of experts are all fully trained and NATE certified. They will do a proper assessment to determine which system is best suited to your building, install the system quickly and efficiently, and offer continued services for repair and maintenance – all for competitively low prices.
Frog is a team you can trust. We will work with you to determine the best HVAC system for your building, customize it to suit your individual needs, and continue to provide maintenance and repair services after installation to ensure the highest satisfaction. As fellow Nashville, TN home and business owners, we know the importance of a good commercial HVAC system.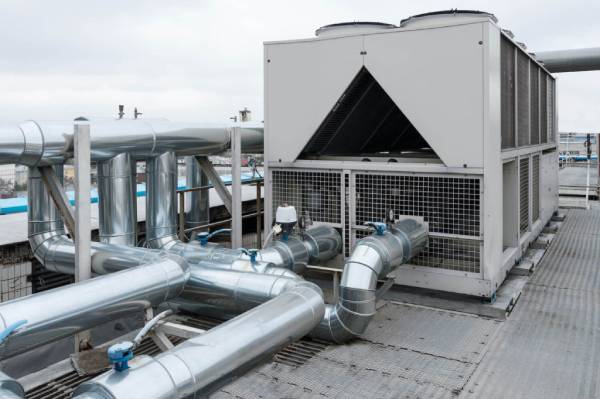 Reliable HVAC services in Nashville, Tennessee
The city of Nashville, TN, deserves reliable and affordable HVAC services, and Frog is here to provide them. Whether you're looking for a new commercial HVAC system or just a fix for an old one, we've got it covered. Frog can help you out with all your heating, cooling, and ventilating needs. And we also offer advanced air filtration systems that complement your HVAC system, all to further accommodate your commercial operational needs.
Commercial HVAC installation doesn't need to be hard, and with our team of experts at your disposal, it won't be. Our HVAC services are top of the line and can accommodate all your air system needs.
If you like the sound of affordable HVAC installation, contact us. We have friendly representatives standing by and ready to assist you with scheduling your commercial HVAC installation.