Electrical Panel Replacement
A Delicate Operation
URGENT SAFETY RECALL FROM SCHNEIDER ELECTRIC
It's not exactly brain surgery. Or is it?
Your main electrical panel is the brain of your home's electrical system. It feeds all of the circuits and wiring that power the appliances, lights, HVAC system and other devices that make your home efficient, safe and comfortable.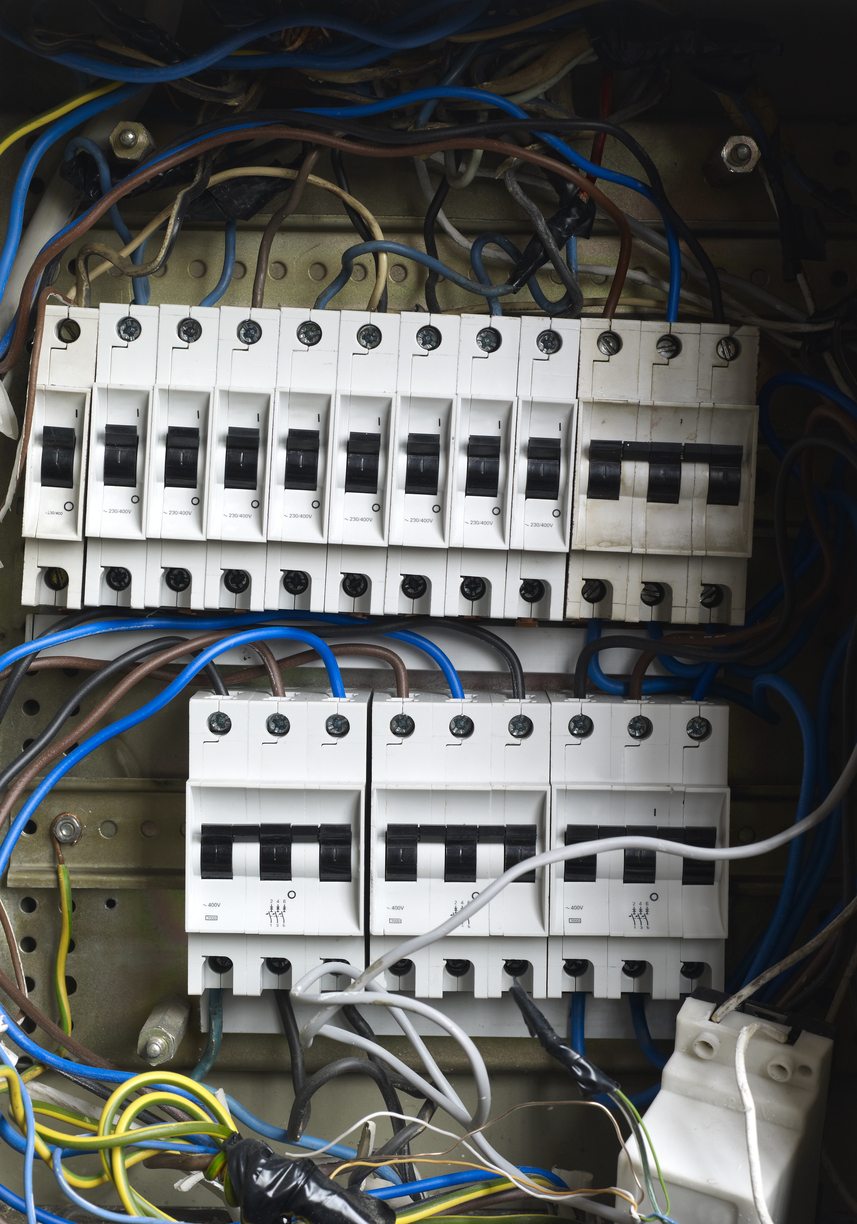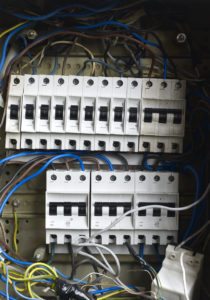 Older homes often have an outdated electrical panel that lacks the sophistication and technology to keep up with today's demand for power. Even in newer homes, electrical panels frequently need to be replaced or paired up with sub-panels to meet a family's ever-increasing demand for power.
Zinsco electric panels could leave property owners at risk for both fire and electric shock because of failing to operate properly. Learn more about how Frog can help with Zinsco Electrical Panels.
At Frog, Heating, Air, & Electrical our trained technicians can handle even the most challenging electrical panel replacement. There's nothing our team hasn't seen or dealt with in our many years in the electrical service industry.
Here are some of the reasons your home might need an electrical panel replacement:
Your home has a screw-in fuse panel or the panel is obsolete.
Your home lost its UL listing because of a faulty main breaker or circuit breaker.
Your lights are constantly flickering.
Your breakers trip frequently and your fuses blow often.
You need to turn off one appliance to use another.
Your circuit breakers fail to trip, causing shocks, overheating and fire.
Some of your electrical wiring is melted.
Your appliances no longer run at full power.
There's corrosion or rust on your breakers or panel.
There are crackling sounds coming from your panel box.
Your home is equipped with two-pronged outlets that aren't grounded.
You lack ground fault circuit interrupters (GFCIs) where needed.
You're heavily relying on surge protectors.
Your home is running on 60-amp electrical service.
The amp service in your home isn't sufficient to run your appliances.
You're using a lot of extension cords.
Your home's electrical panel doesn't have a main breaker.
Our experienced installers will recommend the electrical panel that's right for your home's size and power needs. We'll install a state-of-the-art electrical panel to provide you with efficient, reliable electricity where and when you need it. Plus, your new panel will give you peace of mind knowing your system is safe and up to date.
Want to Do It Yourself? It's Not Worth the Risk
So you've done some searching on the internet. And you're thinking you might be able to replace your electrical panel yourself. Well, you should think again.
Working with electricity is complicated and can be dangerous if you don't know what you're doing. Messing with electricity when you lack the proper training and experience can lead to injuries, fires and worse.
You should leave it to the experts who are trained, licensed and insured to handle panel replacements and other electrical services. Frog's experienced installers will get the job done quickly, professionally and safely.
The Frog Umbrella of Services Has You Covered
At Frog, our trained electricians provide not only electrical panel replacement services but a wide range of electrical work, including electrical service installation, electrical repair services and residential lighting services.
With extensive electrical experience, Frog provides various Tennessee towns and cities with reliable and affordable electrical panel replacement services, including:
Schedule Electrical Panel Replacement Services in Nashville
The Frog team delivers best-in-class service that's fast, reliable and professional. Our experts are certified and fully trained to handle all of your electrical needs. Whether you're looking for an electrical panel upgrade or a related service, our company is equipped to meet the installation, replacement, maintenance and repair needs of homeowners throughout the Greater Nashville, TN, area.
Frog provides responsive, dependable electrical panel replacement services with the region's best workmanship and pricing. To speak with a team member or to schedule an appointment, complete our online form or call 615.823.3965 today.