Air Conditioning Repair in Gallatin, TN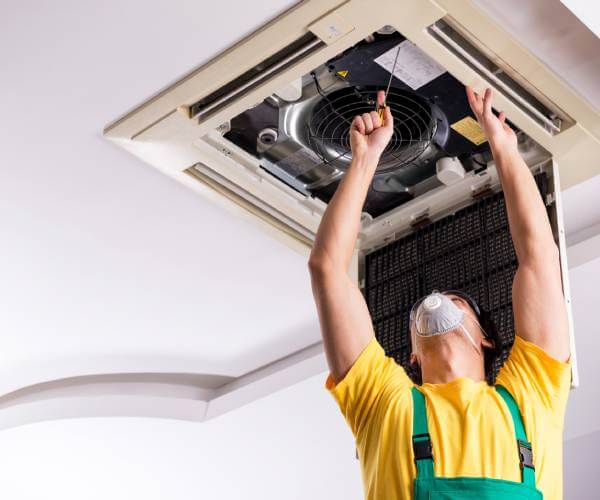 If you've lived in Gallatin, TN long, then you know the importance of air conditioning repair from the experts at Frog Heating, Air, & Electrical. Whether the blistering heat of summer hits, or snowy winter creeps up on you, we're here to keep the air and heat running. We will keep your systems running efficiently, especially during those months when you need the most heating and cooling.
No one wants to sit in an uncomfortably hot house in the summer or a cold home in the winter. The effectiveness of your heating and cooling systems are directly connected to their care and upkeep. When the heat cooks an egg on the sidewalk, you don't want your air conditioning running out of steam.
If it does, you need someone there as soon as possible who won't charge an arm and a leg. Frog Heating, Air, & Electrical developed a reputation for high-quality service with Gallatin, TN. residents.
With more than 20 years of experience helping residents in Gallatin, TN, and the surrounding areas, we have the knowledge and expertise you deserve. If you need top-notch air conditioning repair or heating repair, there's only one team to call.
Air Conditioning Repair in Gallatin, Tennessee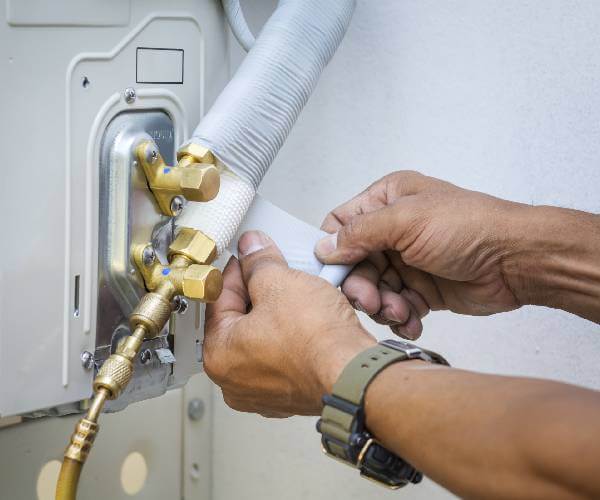 Hot days demand a lot from your air conditioning system. It's working overtime to keep you and your family cool, but sometimes the system gets overloaded. In addition, older or neglected units that haven't received regular maintenance will quickly fail and leave you sweating.
Do you notice warm or lukewarm air coming from your vents? Does the unit make strange sounds or shut down altogether? When an AC emergency strikes, we'll be there to handle it with our superior air conditioning repair.
Heating Repair
Tennessee winters aren't bitterly cold, but the occasional cold front comes through and puts a chill in the air or drops a few inches of snow. Furnaces don't get a lot of use, so when you need them, they must work.
If it's not keeping up with the required temperature or doesn't work at all, then call us right away. Don't suffer cold days and nights when we can get the furnace fixed fast with the finest heating repair in the area.
Air Conditioning Installation
Air conditioning in Tennessee isn't an option – it's a necessity. Temperatures in the summer easily reach the 90s or above, with brutal humidity. If your current AC unit is beyond repair or isn't energy efficient, then it's time for a new air conditioning installation. Air conditioning units work hard throughout the year, but they only last for so long. Replace your unit with a new energy-efficient one that saves you money.
Gallatin, Tennessee Air Conditioning Maintenance
The best time for air conditioner maintenance is a few months before the hot weather hits. You want it working perfectly in hot weather, so having it maintained not only increases its life expectancy but also keeps it running even on the hottest days.
Your HVAC needs yearly maintenance and function checks to keep it running when you need it. No one wants to call us when the AC goes out on the hottest day, but it happens every year. Preventative maintenance lets us catch problems early, so they don't become expensive emergency repairs. Schedule your maintenance check to keep your A/C unit in optimal working condition.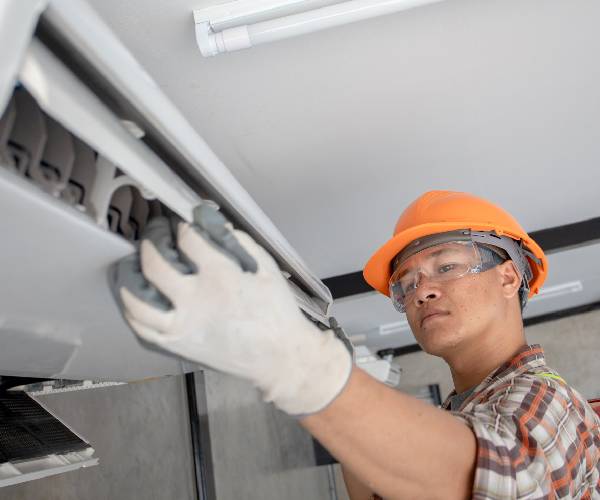 Save Money with Us
Frog Heating, Air, & Electrical cares about its customers and wants you to be comfortable all year long. Our expert professionals are ready to keep you cool in the summer and warm in the winter. We're the HVAC company Gallatin, Tennessee trusts.
Want to save some money? We have coupons and other ways to save on your air conditioning replacement, repair, and maintenance. It's a win-win situation. You get the best service in the area and keep a little money in your pocket.
Book Your Air Conditioning Repair Appointment
If you worry about your AC or it's not pulling its weight, then contact us today, and we'll come out and take a look. No matter the problem with your heating or cooling system, the professionals at Frog Heating, Air, & Electrical will diagnose, repair or replace it with as little hassle for you in the process.
If we can't repair it, we'll work with you to find the perfect unit that fits your needs and budget. Book your appointment today and get one step closer to a cooler home.