Electrical Repair Services in Nashville
Keep Your Home Charged Up
It's happened again. You're cooking dinner, have shifted a full load of laundry from the washer to the dryer, your children are busy on their computers with homework assignments and your husband has his power saw fired up for his latest home improvement project. And, without warning, the power goes out.
Whether it's just one appliance, the entire household or something in between, the loss of electricity can send a family and its routine into complete chaos. Electricity keeps every room warm in the winter and cool in the summer. It keeps the lights on. In many homes, it keeps stoves operating and hot water heaters cranking out adequate supplies for baths, showers, dishwashing and other household needs.
Contact Frog for a reliable electrician in Nashville, TN.
Let Frog Get You Back on the Grid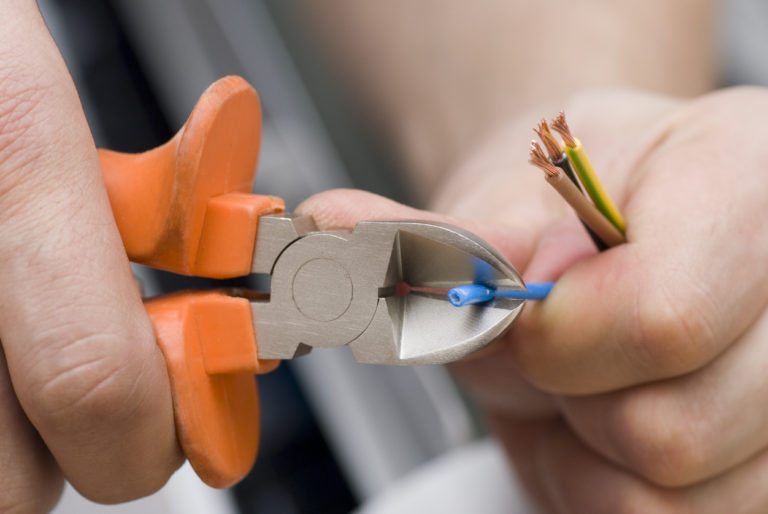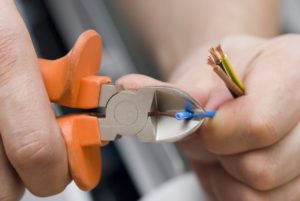 From a blown outlet to a full-fledged power outage, the trained electrical technicians at Frog Heating, Air, & Electrical have the knowledge and experience to get your home back on the grid. There's nothing they haven't seen or dealt with during their many years on the job.
Some electrical repairs might seem simple, and do-it-yourselfers might be tempted to try to make fixes on their own. But that kind of thinking can be dangerous. Even the simplest repair can turn complicated—and dangerous—quickly. That's why it's important to hire trained experts who know how to work with electricity, especially when things go wrong.
The team at Frog is trained, licensed and insured to handle all of your electrical repair needs, including:
It's easy to take your system for granted until it goes on the fritz. But to prevent that from happening, it's important to schedule routine maintenance of your electrical system. During routine checkups, Frog's experienced technicians will make sure everything is operating at maximum efficiency and spot minor problems before they escalate into major catastrophes.
The Whole Ball of Wax
At Frog, our trained electricians provide not only electrical repair services but a wide range of electrical work, including electrical service installation, electrical panel replacement and residential lighting services.
With extensive electrical experience, Frog provides various Tennessee towns and cities with reliable and affordable electrical service installation, including:
Schedule Electrical Repair Services in Nashville
The Frog team delivers best-in-class service that's fast, reliable and professional. Our experts are certified and fully trained to handle all of the electrical repair needs of homeowners throughout the Greater Nashville, TN, area.
Frog provides responsive, dependable electrical repair services with the region's best workmanship and pricing. To speak with a team member or to schedule an appointment, complete our online form or call 615.823.3965 today.