AC Repair & More in Goodlettsville, TN
The HVAC experts and electricians from Frog Heating, Air, & Electrical provide critical services, such as AC repair, heating repair, and more, in Goodlettsville, TN. The training, experience, and professionalism of our team help us keep homes and businesses in this area more comfortable – no matter what season it is. It also allows us to offer a variety of different services, ranging from HVAC repair, maintenance, and installation to several beneficial electrical services.
Why Choose Frog Heating, Air, & Electrical?
In Goodlettsville, Tennessee, there are numerous options for HVAC and electrical services for home and business owners to choose from. However, no company provides top-quality services quite like us at Frog Heating, Air, & Electrical. With over 20 years of experience in the industry, our team is composed of trained, licensed, and EPA-certified professionals who offer world-class services. This allows our customers in Goodlettsville, Nashville, and more to trust our work, providing a greater overall experience. Best of all, each of our incredible HVAC and electrical services is available at an exceptional value!
AC Repair
At Frog Heating, Air, & Electrical, one of our most common services in Goodlettsville and other Tennessee communities is AC repair. Whether in the spring, summer, fall, or even winter, air conditioners can unexpectedly encounter issues, causing them to work less effectively or stop working entirely. These situations can be uncomfortable and a challenge for home and business owners, especially during the warmer summer months. Thankfully, our HVAC professionals provide expert air conditioner repair, identifying the root cause of a problem and implementing an effective, long-term solution.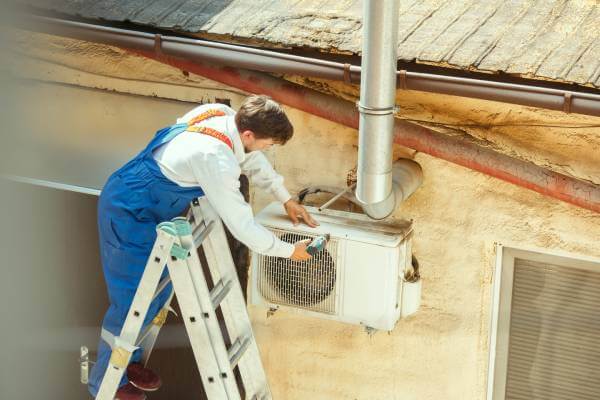 Air Conditioning Unit Installation
Sadly, in some instances, AC repair may not be a viable option, especially when dealing with an older AC unit. When this happens, our HVAC technicians will recommend our professional air conditioning unit installation. We always do our best to make this process as easy as possible for home and business owners in Goodlettsville, TN. Fortunately, we have the experience to do so, allowing us to easily install and set up your new, more effective AC system.
At Frog Heating, Air, & Electrical, we offer a number of financing options to help make installing a new air conditioner more accessible for nearly any budget!
Air Quality Services
Cool indoor air is arguably the most important part of air conditioning, but it is not the only part that is necessary. Home and business owners in Goodlettsville, TN also need good indoor air quality for their properties. Luckily, at Frog Heating, Air, & Electrical, we offer multiple air quality services in the area, including:
These air quality services and more can help improve your indoor air quality, giving you and those on your property better, potentially healthier air to breathe.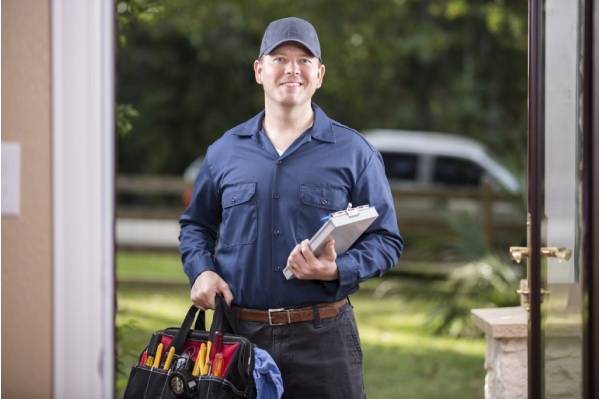 Heating Repair & Replacement
As an experienced HVAC company serving Goodlettsville, TN, our team not only offers AC services; we also offer multiple heating services, including heating repair and replacement. Our HVAC technicians can work with a variety of heating systems, including furnaces, to help repair issues or entirely replace older, ineffective systems. In doing so, we can help restore the warmth and comfort your home or business needs during the cooler times of the year.
HVAC Maintenance
Like other machines and appliances, the HVAC system in your home or business requires routine maintenance in order to operate at its best. Fortunately, the HVAC technicians from Frog Heating, Air, & Electrical provide first-rate HVAC maintenance in Goodlettsville, TN. During this process, our technicians inspect your system for any issues and provide tune-ups and cleaning to help maximize your HVAC system's overall performance. This helps ensure a more efficient heating and cooling system and also helps avoid the potential for breakdowns.
Electrical Services
Aside from numerous HVAC services, we at Frog Heating, Air, & Electrical also employ several experienced electricians. As such, we offer a variety of electrical services in Goodlettsville, TN, including the following:
With these electrical services and more, our team of electricians can address a variety of electrical needs in Goodlettsville!
Schedule HVAC Repair & More in GoodLettsville, TN!
AC repair, HVAC maintenance, electrical installations, and more are available in Goodlettsville, TN from the team of professionals at Frog Heating, Air, & Electrical! Take a look at the special offers we have available! Contact us today to learn more and schedule one or more of our expert HVAC or electrical services!