The HVAC system is crucial to the air quality and comfort of your home, and employing the help of an HVAC specialist can help make it more energy-efficient. Along with regulating indoor temperatures, the HVAC system plays a critical role in the home's energy efficiency. This is important, as a malfunctioning system can result in exorbitantly high energy bills.
The Role of the HVAC System
Heating, ventilation, and air conditioning is commonly known as HVAC. It refers to the mechanical system that provides thermal comfort and humidity control in indoor spaces. Even though most people refer to it simply as the "AC," it's much more than that: it relies on the home's climate control to maintain an optimum balance between temperature regulation and energy efficiency. This is achieved by managing the indoor environment's temperature, humidity, cleanliness, and air quality.
There are two main types of HVAC systems: centralized and decentralized. Centralized systems provide heating and cooling from one location, such as a furnace room, mechanical equipment room or an outdoor unit. Conversely, decentralized systems provide heating and cooling from smaller units throughout the house, such as an air handler or heat pump.
Utilizing a centralized HVAC unit, the entirety of the home is heated or cooled simultaneously throughout. This does translate to a higher cost for heating and cooling when compared to a decentralized unit. Whereas, an HVAC decentralized system is more targeted and only heats or cools designated areas. This being a more economical operation in the event you don't need the whole house heated or cooled consistently. Please note that this is not usually the case for a family home with multiple individuals residing in it; due to the inconsistent temperatures from room to room nor would it be considered ideal for most homes.
Next, we'll discuss why an HVAC specialist from Frog Air can help make your home more energy-efficient.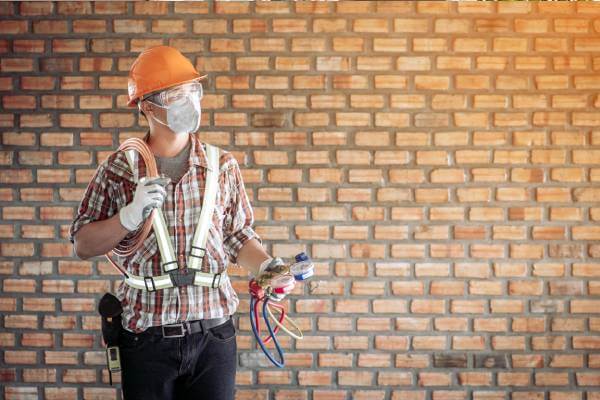 HVAC Maintenance is Key to Energy Efficiency
The HVAC system consists of a network of ducts and vents that distribute hot or cold air throughout the home as required. Over time, dirt, dust, smoke, cobwebs, mold, mildew, pollen, germs, and a variety of other contaminants can clog these ducts and vents, slowing down the performance of the unit. There are several ways these particles can build up inside the ductwork. These include:
Opening and closing doors
Cooking
Smoking
Vacuuming
Owning pets
Because of these obstacles, the HVAC unit needs to work harder every time it is turned on. Unfortunately, this inadvertently leads to an increase in energy costs. To remedy this, you'll need the help of a qualified HVAC specialist. Here are some of the advantages of hiring one: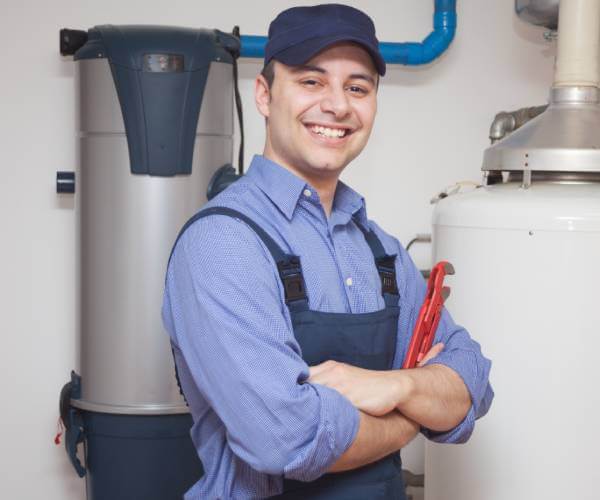 Our HVAC Specialists Are Highly Trained
HVAC maintenance should only be performed by technicians who have received proper training and certification. That is why we ensure that all of our personnel have extensive training and accompanying certifications. In Frog's highly-trained workforce, which comprises technicians who are NATE-certified in addition to those who are EPA-certified, there are no gaps. That is why we are the best choice to service your HVAC system.
Boost HVAC System Performance
Your HVAC unit, like other appliances, requires regular maintenance and fine-tuning. Frog Air's routine inspections and tune-ups can help prevent inefficiencies, including costly breakdowns and repairs. It can also lower your energy cost by up to 10% while prolonging system life.
All of our experienced and certified professionals will thoroughly inspect your system and repair any minor issues using sophisticated equipment (before those minor issues can become major headaches).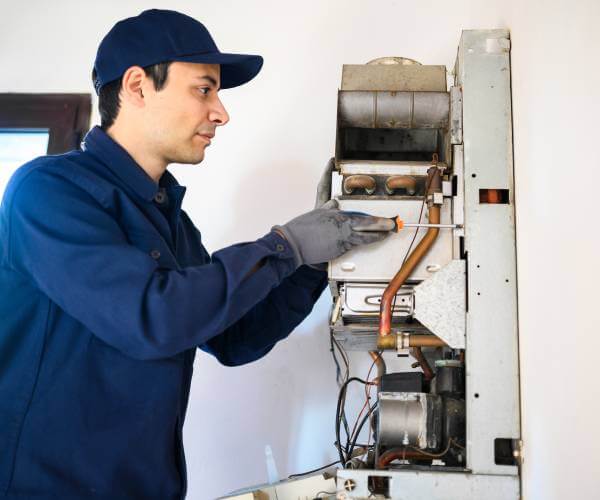 Professional Air Duct Cleaning for Energy Efficiency
While it is feasible to clean your air ducts, doing so is not recommended because of the potential dangers to your health. The ducts are a breeding ground for dangerous bacteria, mold, pollen, and other toxins that must be adequately removed using special equipment and protective gear. Our HVAC specialists at Frog Air have received extensive training in the cleaning and sanitization of air ducts. Clean and sanitized air ducts and vents are the first steps toward making your home more energy-efficient.
Contact Us to Schedule an Appointment
The HVAC system is vital to a home's energy efficiency. However, dirt, dust, debris, and other particles can clog and taint the ductwork. Which can have a negative impact on the HVAC unit's performance, resulting in high energy bills. To help alleviate these issues, you need a trained and certified HVAC specialist.
Our technicians are highly qualified and certified to give the best possible HVAC maintenance service. Not only does this lengthen the life of your HVAC system, but it also improves its energy efficiency. Contact us today to set up an appointment for your home's HVAC maintenance, repair, or replacement. We always put our customers first at Frog Air.