At Frog Heating, Air, Electrical, & Plumbing, our team provides our neighbors in Nashville, Tennessee, and the surrounding areas with residential AC maintenance that can help save money. With routine HVAC maintenance from the professionals at Frog, you can help increase your air conditioner's operational efficiency and avoid issues and breakdowns. As a result, you can actually save money on owning and operating an HVAC system in the long run.
How AC Affects Energy Costs
For most homes in Nashville, TN, HVAC systems use electricity as well as gas. Within this system are several pieces and moving parts. One of the most essential parts is the compressor. Typically, the AC compressor is fine-tuned to maximize an HVAC system's overall efficiency, meaning it will cool effectively without drawing too much power.
However, if the compressor or the HVAC system, in general, suffers from mechanical issues, low refrigerant levels, or becomes dirty, the entire system is likely to operate inefficiently. As a result, your air conditioner must work harder to achieve the same results. This increases the amount of energy it needs and increases your energy bill.
Fortunately, with routine AC maintenance from the professionals at Frog Heating, Air, Electrical, & Plumbing, we can help keep your HVAC system running as efficiently as possible, helping to save you money in the long run.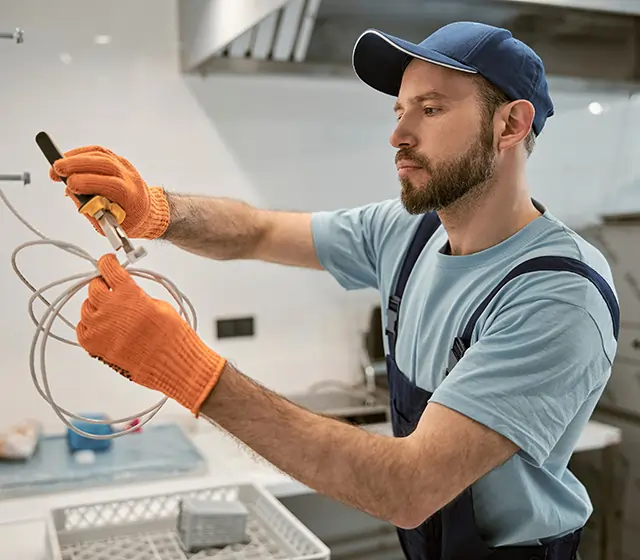 AC Maintenance from Frog Heating, Air, Electrical, & Plumbing
Residential AC maintenance from Frog Heating, Air, Electrical, & Plumbing consists of an in-depth inspection along with performing several key tasks to help keep your HVAC system operating at its best. For homes in Nashville, TN, our AC maintenance includes:
Changing Your Air Filter
It is recommended that you change your air filter at least once every six months, if not more frequently. A dirty air filter can make your unit work harder and consume more energy than needed. However, changing your filter regularly can help your entire HVAC system function more smoothly and can save you money on your utility bills.
Cleaning Air Ducts
The air ducts are an important part of the HVAC system. They are the pathways for hot and cold air to move around a home. Because of this, they have a sizable impact on a home's temperature, humidity, and indoor air quality. Unfortunately, air ducts become dirty over time. They can often harbor dirt, pollen, smoke residue, pollen, mold, and other contaminants. These contaminants can impede the free flow of air, causing the HVAC system to work harder than usual, which can cause a spike in energy costs. However, they can also lead to poor, unhealthy indoor air quality.
Professional AC maintenance from Frog includes an inspection of the air ducts for obstructions and if cleaning is needed. Inspecting and cleaning air ducts not only improves energy efficiency but also improves air quality, making your Nashville home a healthier and more comfortable place.
Routine Inspection of System Components
The most essential part of professional AC maintenance involves examining and inspecting your home's HVAC system for leaks, signs of wear and tear, and any improperly functioning components. Most of the parts of a typical HVAC unit are hidden from view, so the average homeowner has no way of knowing when certain key components need repair or replacement. Fortunately, the HVAC technicians from Frog know how to access and assess them.
Our AC maintenance professionals are thoroughly knowledgeable in the aspects of HVAC system maintenance and repairs. Our preventative AC maintenance package includes:
Examining and replacing air conditioning filters
Examining air conditioning coils
Checking the compressor and evaporator for mechanical issues
Reviewing AC condenser drains
Checking freon or refrigerant levels
And more!
Saving Money with Professional HVAC Maintenance
Frog Heating, Air, Electrical, and Plumbing can provide you with regular AC inspections and maintenance to help keep your air conditioner running as efficiently as possible. Unlike other appliances, your HVAC system requires regular maintenance and precise tune-ups in order to perform at its peak. Routine maintenance and tune-ups can help reduce the frequency and expense of costly breakdowns and repairs. It can also help save you on energy expenditures and extend the life of your system. As a result, residential AC maintenance from Frog Air can help save you money in the long run!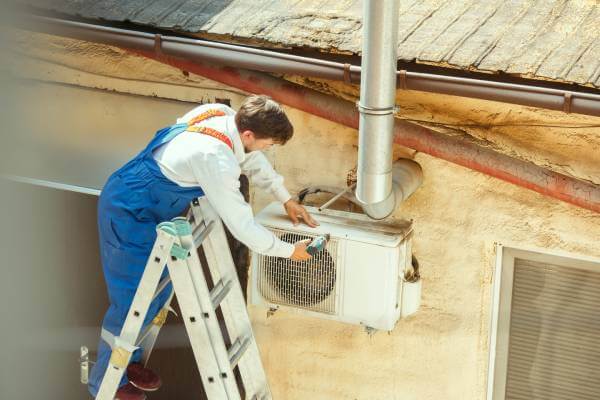 Contact Us to Schedule Service!
Residential AC maintenance from Frog Heating, Air, Electrical, & Plumbing offers our customers in Nashville, Tennessee, several benefits, including the potential to save money on energy costs as well as future HVAC costs. As a locally owned and operated business, Frog takes great pride in providing professional AC maintenance in Nashville. We work relentlessly to give you industry-leading HVAC maintenance services for complete home comfort throughout the year. To learn more or schedule residential AC maintenance, contact us today!