Professional AC and heating repair are among the many services offered in Nashville, Tennessee, by the professionals at Frog Heating, Air, Electrical, & Plumbing. However, knowing when an HVAC system needs repair is not always easy, especially for those unfamiliar with how air conditioners and heaters operate. HVAC systems play a vital role in a home or commercial building's overall temperature regulation. However, due to the number of moving parts, corrosion and wear and tear are bound to occur and require repair. Looking for signs that an HVAC system needs repair can help prevent total breakdowns, improve the system's efficiency, potentially save on energy costs, and help avoid more extensive and expensive systemwide repairs and replacements.
Understanding How the HVAC System Works
HVAC is an acronym that stands for heating, ventilation, and air conditioning. The HVAC system's primary function is to provide comfort by regulating the temperature, humidity, and air quality in a building.
The entire system consists of several components, including:
Air conditioners
Heater
Evaporators
Compressors
Condenser coils
Air ducts
Freon or refrigerant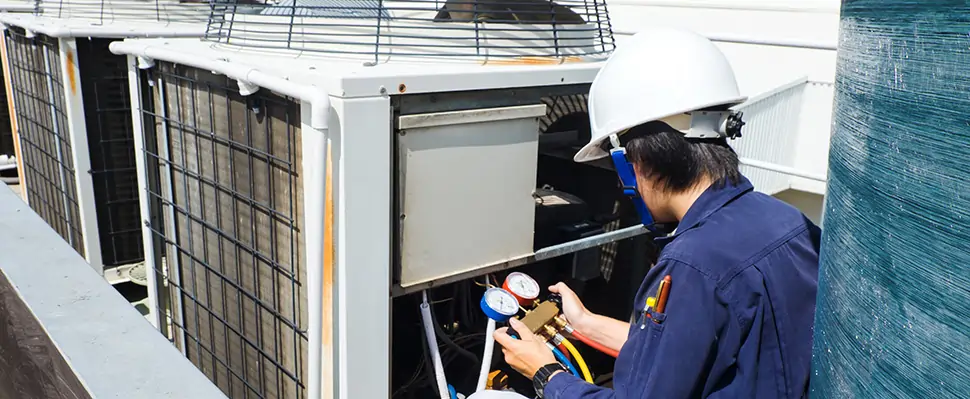 How to Recognize AC and Heating Repair Issues
Sadly, it is easy to overlook many signs for air conditioning repair or heating repair because many components of these systems are generally out of sight. For many home and business owners, this can become a problem later on if the AC unit fails or breaks down just when they need it most.
The following is a checklist of warning signs that your HVAC system may need immediate attention and repair from the HVAC professionals at Frog Heating, Air, Electrical, and Plumbing:
Excessively High Humidity Levels
One of the ways the AC unit makes a building more comfortable is by removing excess humidity from the air. So if your home or business in Nashville, TN seems to have excessively high levels of humidity, even after the AC has run for some time, this is typically a sign that it needs professional repairs.
Inconsistent Indoor Temperatures
If you find that one room or area in your home or building is much warmer or colder than the others, this is often an indication that there is something wrong with your HVAC system. Similarly, if the airflow has decreased for no apparent reason, it is likely time to call the experts at Frog Heating, Air, Electrical, & Plumbing for HVAC repair.
Unexplained Increase in Energy Bills
A sudden, unexplained increase in your monthly energy bill is one of the most common signs that your AC or heating system may be in dire need of repair. If you are seeing significant hikes in your power bill despite no change in usage habits, the most likely culprit could be an issue with your HVAC system. In some cases, an issue with an air conditioner can cause it to work harder to cool your home or building. As a result, the HVAC system must use more energy, leading to higher energy bills.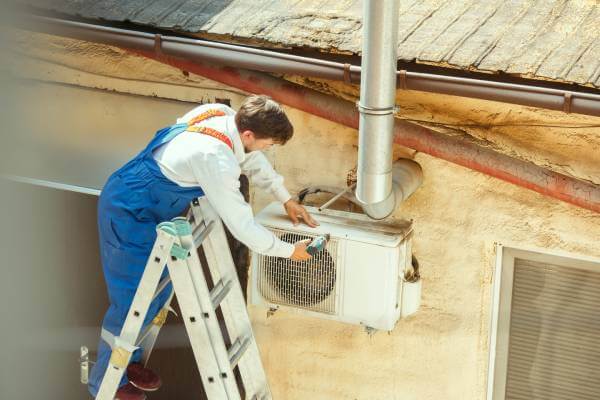 Unpleasant Smells
If you detect a strange smell in your home or building, this may be another indication that your HVAC system needs to be inspected and repaired, especially if the smell is coming from the air ducts and vents. Unpleasant odors from HVAC equipment may be generated by unclean air ducts, which frequently harbor rodents and small animal droppings, carcasses, mold, pollen, and smoke particles. Due to the potential for health risks, troubleshooting contaminants, pollutants, or odors in the HVAC system or ductwork should be left to professionals. Frog Heating, Air, Electrical, & Plumbing has considerable experience inspecting and repairing HVAC and ductwork issues.
Contact Our Team for a Consultation & Professional Service!
Professional AC and heating repair services from Frog Heating, Air, Electrical, & Plumbing can help keep your Nashville, Tennessee, home or business more comfortable. Sadly, problems with an HVAC system are bound to happen eventually, but looking for signs that your system may need can help. Home and business owners in Nashville, TN, should account for the inability to remove humidity, unusual smells, unexpected spikes in energy costs, and strange noises coming from their HVAC system. These signs should not be ignored. Instead, they should be a signal to call our experts!
Contact us today for more information or to schedule AC or heating repair!