At Frog Heating, Air, Electrical, and Plumbing, we understand that finding the best HVAC company in Nashville, TN can be a daunting task, especially in a bustling city like ours. With numerous options available, how can you be sure you are selecting the best service provider? Fortunately, our experts are here to help! In this blog, we have detailed five essential tips that will guide you to finding the top HVAC company in Nashville. Learn more below:
#1. Reputation Matters
When it comes to HVAC services, a company's reputation speaks volumes about its reliability and professionalism. Because of this, it is best to look for a company that has a solid track record of customer satisfaction and positive reviews. These factors will help inform you on what to expect from their team, services, and so much more.
#2. Extensive Experience
Experience is another crucial factor when searching for the best HVAC business in Nashville. You want a team that not only has a wealth of knowledge and all the tools to complete the job, but you also want them to have the expertise to handle any HVAC-related issue effectively. From AC repair to installation, maintenance, and more, the best HVAC team will be able to handle each of these services effectively and in a timely manner.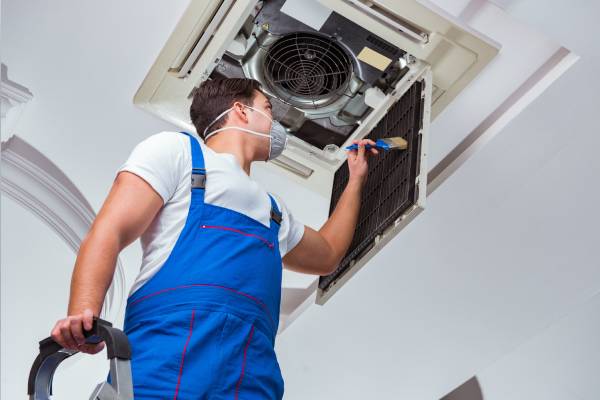 #3. Numerous Comprehensive Services
A great HVAC company offers a wide range of services to cater to all your heating and air conditioning needs in Nashville, Tennessee. Some of the services you should expect from a quality HVAC company in the area include:
AC repair
Heating repair
AC installation & replacement
Heating installation & replacement
AC maintenance
Heating maintenance
Air quality services
Air duct cleaning & repair
Heat pump services
Any HVAC company that claims to be the best should be able to address each of these needs.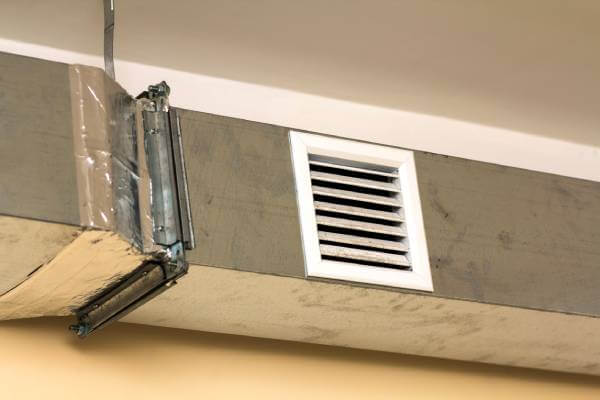 #4. Prompt & Reliable Service
HVAC emergencies can occur at any time, and when they do, you need a company that responds quickly and reliably, especially during the warm summer months or cold winter months when indoor cooling and heating are needed most. The best company will be dependable and address your HVAC needs quickly.
#5. Commitment to Customer Satisfaction:
Ultimately, the best HVAC company is one that prioritizes customer satisfaction above all else. So no matter what service their team provides, they ensure that you are fully satisfied, meaning that the work and overall service meet and even exceed your expectations.
Is Frog Heating, Air, Electrical, & Plumbing the Best HVAC Company in Nashville?
These tips and more can help you, as a Nashville home or business owner, to identify the best HVAC company in the area. They also help lead you to further understand one company in particular: Frog Heating, Air, Electrical, and Plumbing.
At Frog Heating Air, Electrical, and Plumbing, our Nashville HVAC company delivers on reputation, experience, comprehensive services, timeliness, reliability, and customer satisfaction. We have built an exceptional reputation in Nashville by consistently delivering top-quality air and heating services while exceeding the expectations of our many customers.
Our team of highly skilled HVAC technicians undergo regular training to stay updated on the latest advancements in indoor heating and cooling. Whether you need installation, repairs, maintenance, or replacement services, our team is equipped to handle it all. This means you do not have to juggle between multiple contractors to service your various heating and cooling needs, saving you time and ensuring a more seamless experience.
At Frog Heating, Air, Electrical, & Plumbing, we also offer 24/7 emergency AC services, so you can count on us, day or night, to address your needs promptly and effectively.
To learn more about us and our commitment to our customers in Nashville, TN, check out our "Why Choose Frog?" page!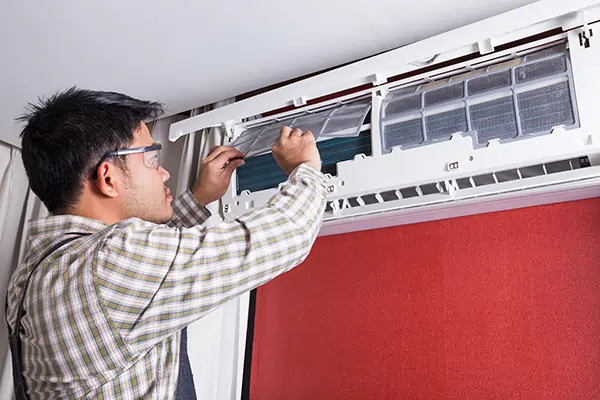 Schedule Quality HVAC Services with Us Today!
After exploring these five essential tips, it becomes evident why Frog Heating, Air, Electrical, & Plumbing is the best HVAC company in Nashville, Tennessee. Our exceptional reputation, extensive experience, comprehensive services, prompt response, and unwavering commitment to customer satisfaction make us an ideal choice for all your HVAC needs. So, when it is time to choose an HVAC company in Nashville, contact us to schedule one or more of our many HVAC services!