Living in Nashville, Tennessee, the last thing you want to deal with is plumbing issues like sewer line damage, which can lead to very unpleasant odors. When it comes to plumbing issues like this, you should not wait to fix them!
The Nashville plumbing experts at Frog can both fix and prevent any sewer or water line issues that may happen at home or the office. We bring to the table expertise, quality work, and specialized equipment to make any needed repairs or installations. You definitely don't want to do nothing or call someone unqualified in these types of situations. And you definitely don't want to allow the issue to go from bad to worse, especially with sewer odors becoming so noxious that it'll make the dinosaurs glad they went extinct.
It doesn't matter if you have a home or business that needs sewer or water line repairs, as we have over 20 years of experience handling all plumbing issues. We are consummate professionals in what we do and our team of plumbers is highly trained and possess specialized equipment for the job. We are always staying up to date and well trained and informed with the latest industry news and technologies.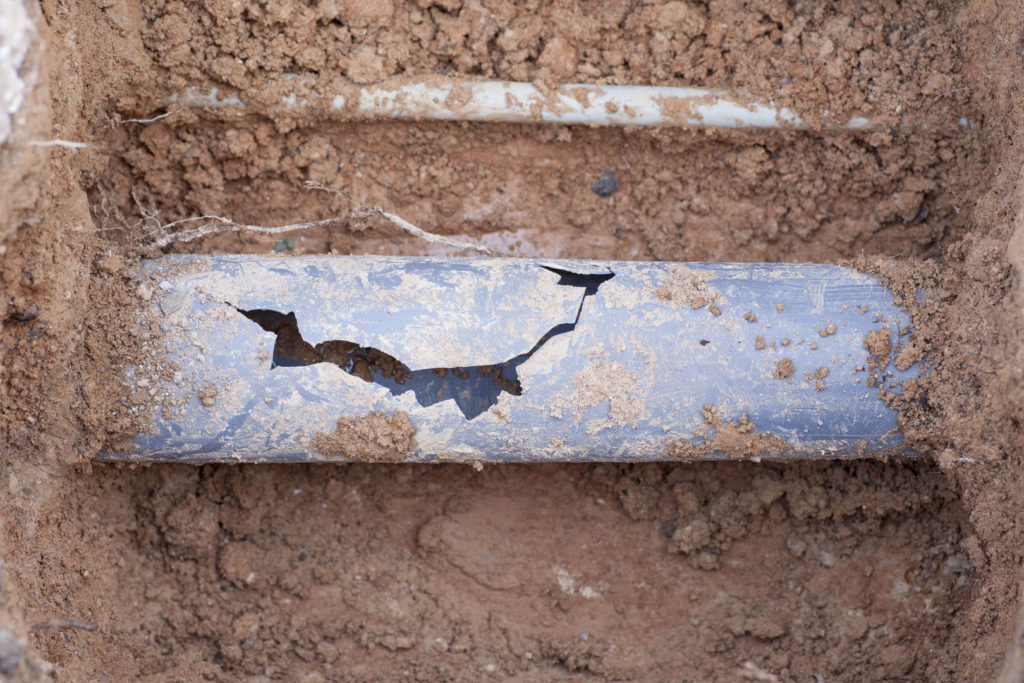 Common Causes of Issues with Sewer & Water Lines
There are so many reasons why sewer and water lines need regular maintenance and repair. Simply put, it's quite a challenge to keep water flowing through a pipe without interruption for years. History shows us that many of these factors come into play when looking at long standing sewer lines and water lines:
Corrosion
Corrosion is a very common issue that can cause sewer and water lines to leak or bust. If you've heard of iron rusting, you're familiar with corrosion. Not only can corrosion weaken pipes and create holes in them, putting your home or business at risk of being flooded, but it can also impact your water pressure and water quality.
Corrosion can be especially problematic in older homes, where the plumbing has been put through more wear-and-tear and the material used in piping is out of date.
Tree Roots
Tree branches growing near a water or sewer line can indeed leaf an impression if you're not careful. Because tree roots are attracted to sources of flowing water, they can be attracted to both sewer and water lines. And those strong root systems can wreak havoc on your plumbing as they penetrate or crush pipes in their quest for water.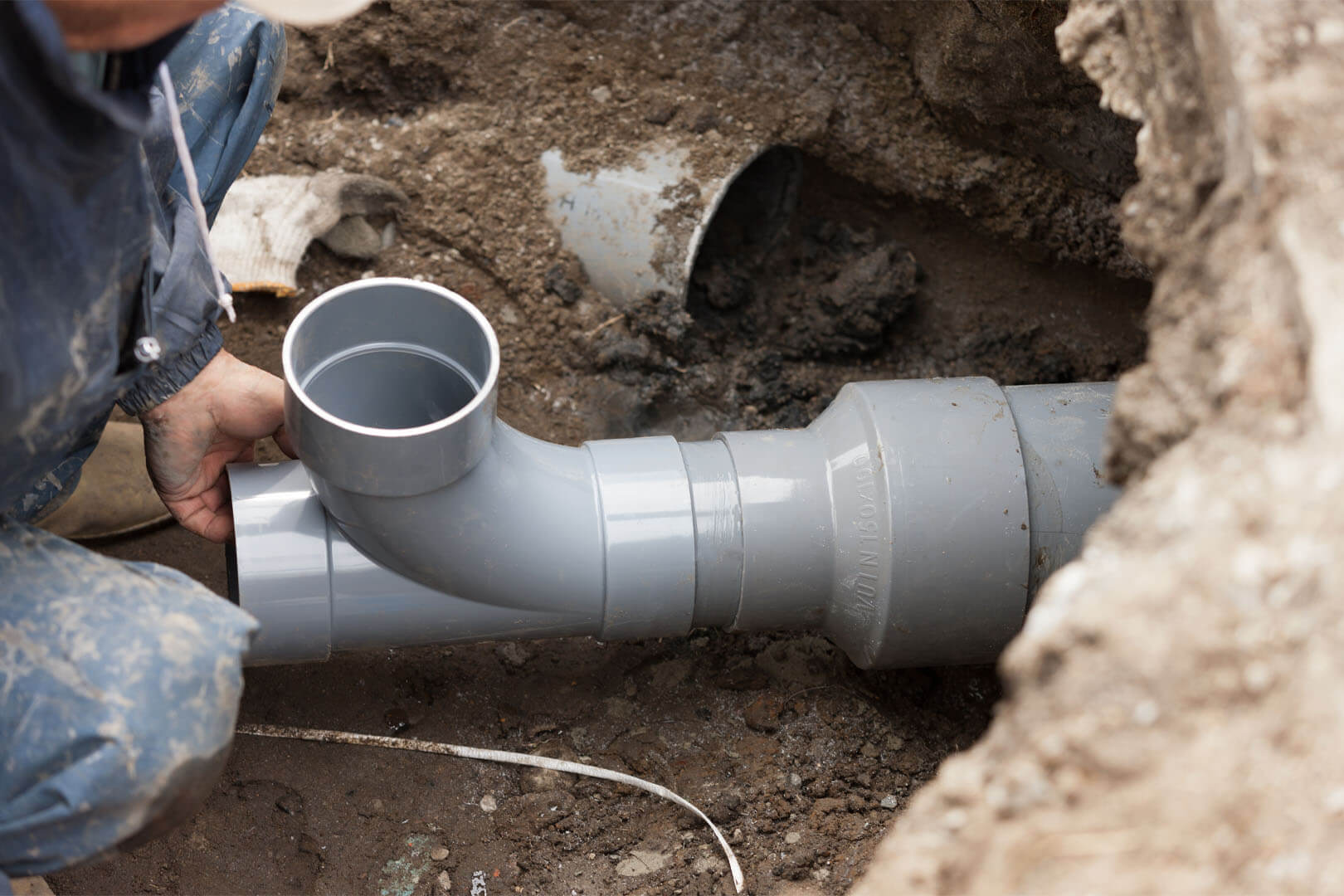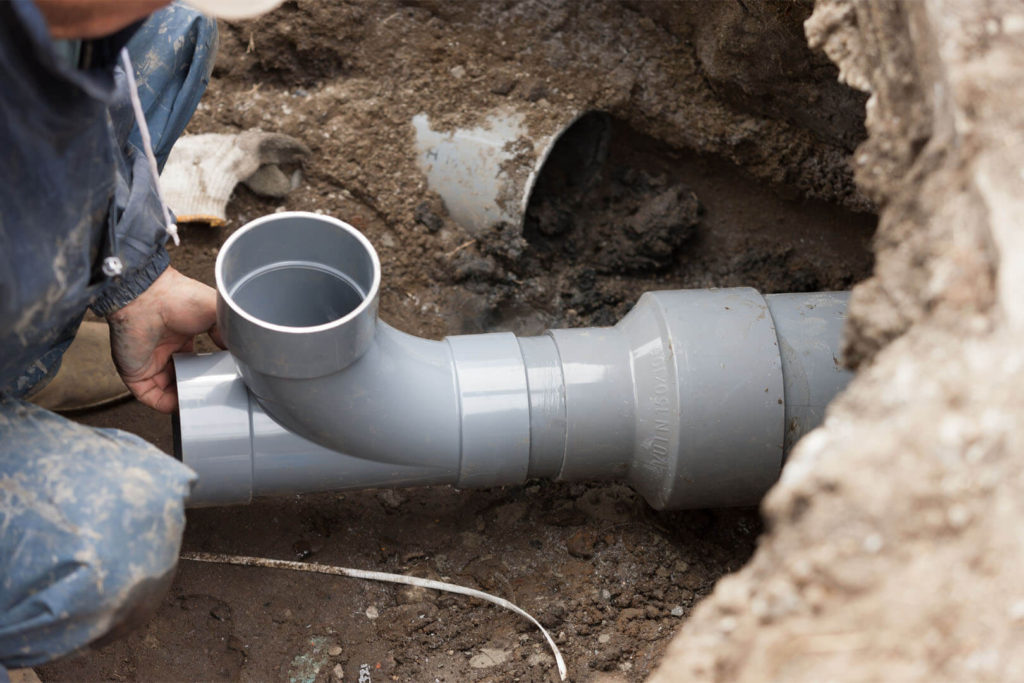 Freezing and Thawing
When the weather is swinging back and forth from thawing to freezing, your pipes are at risk too. This is because the water inside the pipes is expanding and contracting, which can weaken and wear the pipes down because they are forced to accommodate the freezing water. So, be aware if the weather changes from freezing cold to being hot as this can be brutal to your plumbing system.
Clogging
Too often, people put things down the drain or toilet that they shouldn't. For example, maybe a child decided to empty their toy case down the toilet and flushed it. Or maybe a guest of yours got lazy and tossed a bunch of grease and cooking oil down the drain. The point is that when your sewer or water lines, and drains can get clogged, no matter how it happens, big problems can result. These issues can vary in how quickly they become obvious. If you notice deteriorating performance or other issues its best to get these things investigated and fixed promptly. Left unattended it can cause more issues down the line.
The Consequences of Burst and Damaged Sewer & Water Lines
There's a huge range of issues that can result from damaged or burst sewer or water lines. Consequences of these things happening include lost water pressure in your house, poorer water quality, foul smells, your drains not functioning, water damage and mold occurring, and more.
And problems can quickly spiral out of control. If your water line is damaged in your house and leaking, this can not only result in unhealthy mold growth, but also a weakening of the house's structure. If your sewer line outside your house is leaking, this can cause sewage to begin to collect in your yard, causing foul smells, killing plants, and attracting insects and rodents to your yard. The last thing you want is to pay thousands of dollars in damages and have to deal with the stress of all these problems occurring.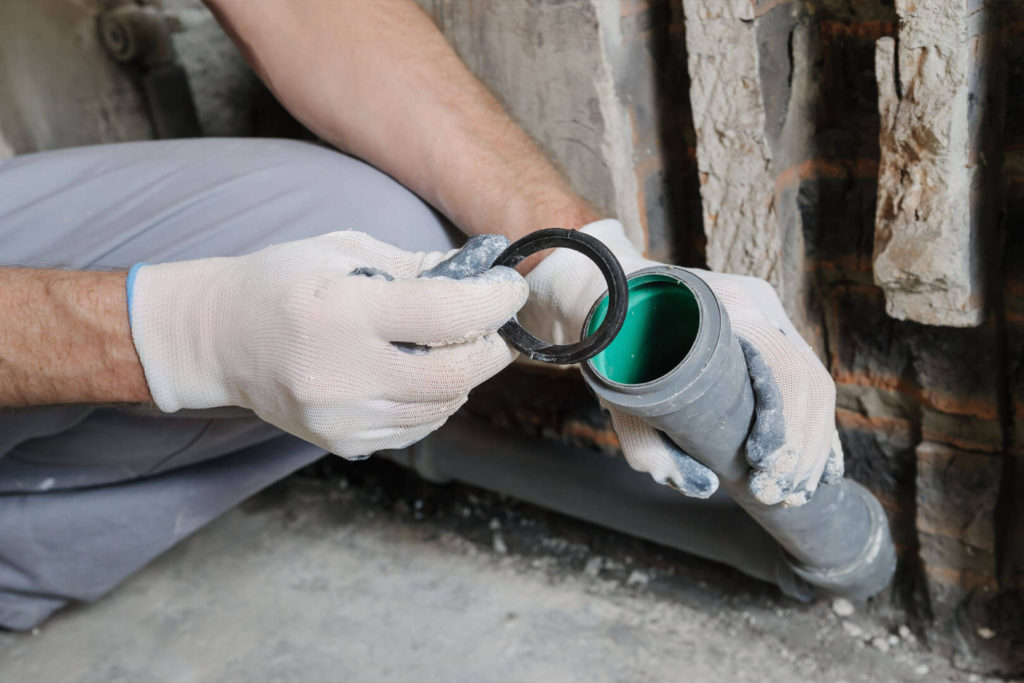 Repairing Sewer and Water Lines
Luckily for you though, we at Frog are familiar with all the ways to quickly and efficiently repair sewer and water lines, depending on the type of pipe (copper, iron, steel, or PVC) and the nature and extent of the damage.
If you only have minor leakage and damage, no excavation will have to be done at all. We can use leak detection technology to find the leaks and then use an epoxy lining that coats the inner part of the pipe and fixes any cracks. So that leak will be sealed right up for you. This is the least invasive and another reason why to address issues as quickly as you can.
Unfortunately though, sometimes the problem is much more than minor, like when a pipe of yours bursts. When this happens, we have to often excavate to replace any broken sections of pipe. Allowing for further investigation and diagnostics, our trained team of expert plumbers will test for further to verify the integrity of the surrounding plumbing once exposed. If any further concerns are identified, our plumbing repair technicians will make recommendations along the way and keep you informed.
No matter what the challenge is though, from a dinner guest flushing food down your toilet to a Do It Yourself project gone wrong where you used your hammer instead of a wrench, we can help. Whatever the situation is, we will bring all the resources at our disposal to fix things and lower your downtime. We put your needs first before anything else.
Contact Us
So if one day you are having trouble with your water or sewer line and repairs are needed, or if you have reason to think that repairs are about to be needed, don't hesitate to give us a call!
We'll hop over there to your place in a snap. We will spring into action, bringing along with us a vast amount of experience, professionalism, plumbing parts and tools to get your sewer line or water line up and flowing as designed. We believe in our expert team and offer an impressive satisfaction guarantee. If you find yourself having any plumbing service or repair needs in Nashville, TN, don't leave the repairs to just any plumber, choose the professionals at Frog!