We often take for granted that the air quality in our homes is safe and promotes our good health. It has been found that Americans spend 90% of their time indoors. Poor indoor air quality can cause symptoms such as headache, eye irritation, fatigue, dry throat, sinus congestion, dizziness, and nausea.
WHAT ARE THE SPECIFIC CAUSES OF POOR INDOOR AIR QUALITY?
1. Ventilation Problems
Poor indoor air quality is generally caused by the lack of adequate ventilation, which results in a buildup of contaminants from sources in the home.
Inadequate maintenance of the HVAC system may contribute to indoor air quality problems. Ventilation system filters that are not replaced on a regular basis may become clogged, reducing air flow volume, quality, and distribution. They also may become places for bacteria and molds to grow and be distributed throughout the home. Humidifier systems on HVAC systems also must be properly maintained to prevent bacteria and mold contamination.
2. Combustion Products
Combustion products from tobacco smoke, exhaust, furnaces, water heaters, space heaters, scented candles, oil lamps, wood stoves, fireplaces, and gas stoves that are not properly vented can generate carbon monoxide, nitric oxide, nitrogen dioxide, sulfur dioxide, formaldehyde, and respirable particulates. These combustion products may result in eye, nose, and throat irritation; fatigue; dizziness; and nausea.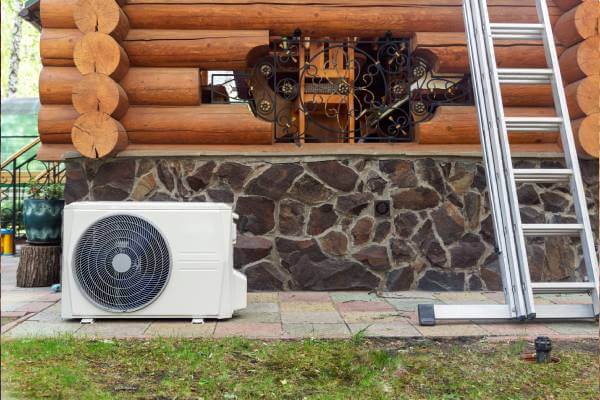 3. Organic Vapors
Many household products release organic vapors that can cause adverse health effects. These effects may include nose and throat irritation, headaches, dizziness, and nausea. Products containing these vapors include paints, strippers, fuels, solvents, pesticides, hobby supplies, cleaners, deodorizers, and disinfectants. Formaldehyde is another organic vapor that can cause similar symptoms. Formaldehyde can be found in new construction materials, such as plywood, paneling, fiberboard, and particle board, and in cigarette smoke and many consumer products.
4. Bioaerosols
A bioaerosol is an airborne product of a biological contaminant. Biological contaminants in the home may include mold, bacteria, viruses, mites, and pollen. Bioaerosols released into the air can be distributed throughout the home by the HVAC system. Bioaerosols can cause infectious diseases such as Legionnaires' disease. They also can cause allergic reactions, including hypersensitivity pneumonitis, allergic rhinitis, and some types of asthma. Symptoms caused by biological pollutants include sneezing, eye irritation, coughing, dizziness, and respiratory infections.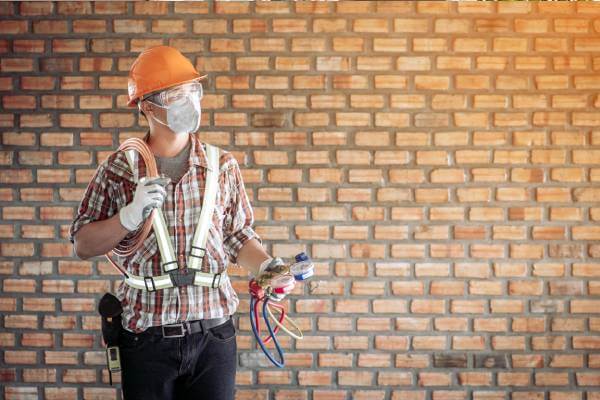 WHAT CAN BE DONE TO IMPROVE INDOOR AIR QUALITY?
There are many things you can do to improve the indoor air quality of your home. These include improving overall ventilation and reducing sources of contamination in the home.
1. Improving the Ventilation System
HVAC systems must be properly designed, installed, and maintained to ensure good operation. The following recommendations may improve the ventilation in your home:
Follow a regular maintenance schedule for the HVAC system. Regularly service the filters and humidifiers.
Install special high efficiency filters in the HVAC system.
Consult with one of our HVAC contractors to ensure your system is properly designed for your home.
Use exhaust fans in potential problem areas, such as bathrooms, kitchens, and hobby rooms, to exhaust contaminants generated inside the home.
2. Reducing Combustion Products
The following remedies can reduce exposure to combustion products:
Only use space heaters that are vented to the outside.
Install hoods that are vented to the outside above gas stoves.
Inspect furnaces and water heaters regularly to ensure proper operation.
Inspect wood stoves to ensure proper operation. Chimneys should be inspected regularly for soot buildup and other obstructions.
Eliminate or reduce tobacco smoking inside the home.
Refrain from idling or "warming up" vehicles in garages attached to homes.
3. Reducing Organic Vapors
The following remedies can reduce exposure to organic vapors:
Use products such as strippers, paints, and hobby supplies that contain organic solvents outside or in a separate room vented directly to the outside.
Store products containing organic solvents in a separate building (shed or garage) or in a well-ventilated room.
Use products containing organic solvents sparingly and according to label directions.
Properly dispose of unused containers of products containing organic solvents.
4. Reducing Bioaerosols
The following remedies can reduce exposure to bioaerosols:
Install exhaust fans in potential problem areas, such as bathrooms, kitchens, basements, crawlspaces, and attics, to reduce indoor contaminants and moisture.
Avoid venting clothes dryers to the inside of the home to supplement the heating system. This practice increases moisture inside the home and produces a favorable environment for biological contaminants.
Replace or clean materials in the home that have been water damaged. Use dehumidifiers in moisture-bearing rooms, such as basements, to reduce humidity. Relative humidity should be maintained between 30 percent and 60 percent for occupant comfort and controlled biological growth.
Use distilled or demineralized water in room humidifiers. Change the water daily and do not allow scum and scale to develop. Use a brush or other scrubber to clean the tank while following the manufacturer's suggested cleaning methods. If chlorine bleach or other cleaning products are used, be sure to rinse the tank well to avoid breathing harmful chemicals.
How Frog Air Can Help:
A high-quality air filtration system greatly improves your home's overall air quality by capturing in its filters particulate matter such as mold, dust, allergens, viruses and more from the air you breathe. Improving the air quality in your home improves the overall well-being of your family and pets. Protecting them from airborne contaminants that standard heating and air conditioning units are not built to capture and filter out.
We also offer Air Duct Cleaning and Replacement, Humidifiers and Dehumidifiers, Carbon Monoxide Detectors, and Air Cleaners to help address your air quality needs.
Frog Heating, Air, & Electrical Conditioning can help you review your current set up and make suggestions on the best air quality management for your home. We can professionally equip your home and improve the air quality to optimal standards.
Contact us today: https://www.frogair.com/indoor-air-quality/