At Frog Heating, Air, Electrical, & Plumbing, our team of professionals provides numerous home comfort services in Nashville, Tennessee, including HVAC services like AC maintenance. We understand how important your HVAC system is for keeping your home or business comfortable during winter. However, like most appliances, air conditioners need regular maintenance to run as efficiently as possible. Scheduling professional heating and air conditioning maintenance from the experts at Frog Heating, Air, Electrical, & Plumbing can help keep your HVAC system operating properly, increase efficiency, and help avoid high heating bills in the winter.
Understanding The HVAC System
HVAC (Heating, Ventilating, and Air Conditioning) is a system in a building that regulates indoor air temperature, humidity, and air circulation. It consists of several components, which include an air conditioner that cools air, a furnace or other heating system that heats air, ductwork that distributes heated or cooled air, fans to provide forced air, a humidifier to add moisture to the air, a dehumidifier to remove moisture from the air, and control systems. These many pieces and parts work together to make residential and commercial buildings in Nashville, TN, and elsewhere more comfortable.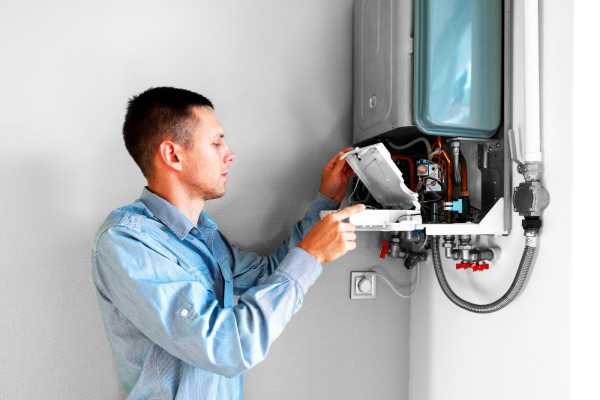 Factors That Affect the Performance of Your HVAC System
The overall performance of any building's HVAC system relies on a combination of many components working together optimally. If these systems are not performing at optimum levels, it can result in system-wide inefficiency, which can lead to a spike in your heating costs. Some of the most common issues that affect the overall performance and efficiency of your HVAC system include:
Dirty Air Ducts
Air ducts are crucial to the HVAC system's overall performance. Unfortunately, air ducts can become contaminated with dirt, dust, pollen, soot, mildew, and mold over time. If left unchecked, this can impede the airflow and make the system work harder than necessary, resulting in increased power costs, especially during the winter months when Nashville homes and businesses need indoor heating the most.
One way to alleviate this problem is to schedule routine AC maintenance. The highly skilled HVAC technicians from Frog Heating, Air, Electrical, & Plumbing have the tools, experience, and expertise needed to inspect and clean your air ducts. Our team helps make sure your ductwork is unobstructed and free from dirt and other toxins that hamper the free flow of air. As a result, your HVAC system can run more efficiently, likely lowering your heating costs during winter.
Heater/Furnace Issues
The heater is one of the most essential household appliances during winter. However, heaters can also be problematic if they are not properly maintained or some common problems arise.
One common issue is the pilot light not working as intended. The pilot light is a small flame that ignites when you turn on the heater. It helps ensure that gas is constantly flowing to your heater, so it can keep working and providing heat. If your pilot light goes out, our heating maintenance team can inspect your gas line or valve and make sure they are not leaking. They can also check the tank pressure switch for any wear or damage. In doing so, our team can help ensure that your heater will work properly, especially during the colder months.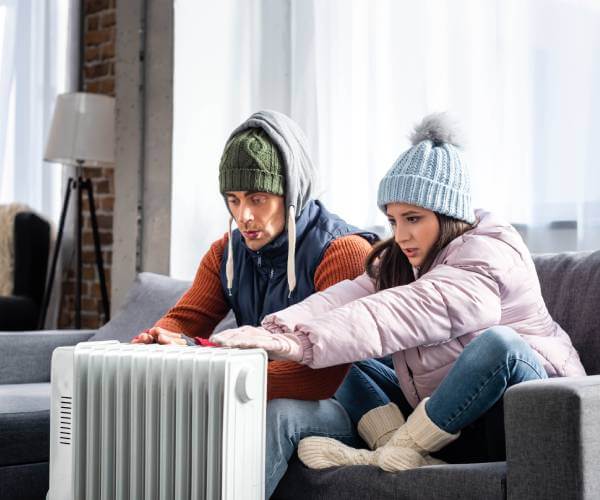 HVAC Maintenance from Frog Heating, Air, Electrical, & Plumbing
The professionals from Frog Heating, Air, Electrical, & Plumbing provide reliable and affordable HVAC maintenance services that will keep your heating and cooling systems safer and running efficiently. Our preventative and proactive HVAC maintenance services are tailored to the unique needs of your system. They can help optimize its performance and extend its lifespan.
Our maintenance services include:
Thorough inspections
System safety checks
Full-system cleaning
Precision tune-ups of system components
HVAC system maintenance is vital to keep your system running smoothly and avoid expensive repairs. By having a tune-up and other regular maintenance performed by experienced HVAC technicians, you can save on your energy bills and help keep your Nashville home or business more comfortable.
Contact Us for a Consultation
Scheduling HVAC maintenance from the experts at Frog Heating, Air, Electrical, & Plumbing can help homes and businesses in Nashville, Tennessee, avoid high heating bills in the winter. Our NATE-certified technicians can identify minor issues before they become significant concerns and help ensure that your heating system is running as efficiently as possible. As a result, your HVAC system is likely to draw less energy when heating or cooling your home, which can help lower monthly energy bills.
Contact us today to schedule an HVAC maintenance appointment!