Frog Heating, Air, & Electrical offers HVAC maintenance for residential and commercial buildings in Nashville, Tennessee to help our neighbors avoid higher energy bills, especially during the demanding summer months. The health of an HVAC system is crucial for keeping you, your family, or your employees safer and more comfortable during the hottest months of the year. Scheduling routine, professional AC maintenance from our experienced HVAC technicians can help keep your HVAC system working more often, help avoid breakdowns and costly repairs, and potentially lower your energy bill, even in the summer.
Understanding Your HVAC System
HVAC is an acronym that stands for Heat, Ventilation, and Air Conditioning. As the name implies, it is the comprehensive system that supplies a building's heating, air conditioning, and ventilation. This system consists of numerous components, each of which serves a distinct purpose. Some of these components include the compressor, an evaporator, a condenser, and an air handler. Ultimately, these components work together to supply your home or commercial business with cool or warm air.
However, because there are so many parts to an HVAC system, one minor issue or problem can sometimes significantly affect the system's overall efficiency and effectiveness. With routine HVAC maintenance from Frog Air, minor issues like this can be identified and repaired before they lead to larger, more costly repairs and replacements.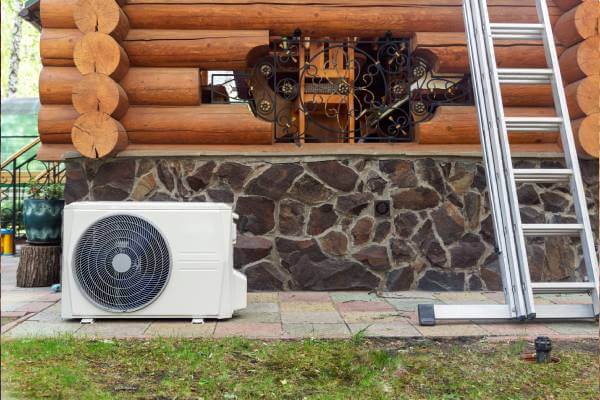 How Routine HVAC Maintenance Can Help Avoid Higher Energy Bills
The HVAC system contains several different moving parts, which can succumb to wear and tear. Eventually, this wear and tear can affect the system's overall performance. Often, when a system is operating inefficiently, it leads to high energy bills. Below, we will examine how regular AC maintenance can help address HVAC efficiency and potentially help lower your energy bill:
Inspect System Components
Most HVAC systems in Nashville, TN are made up of a series of components that work together to help create and maintain optimal temperatures and humidity levels in homes and commercial buildings. Most of these components are concealed and should only be accessed by a skilled professional. For instance, high energy bills may also be a result of a malfunction in your system's evaporator coil and condenser. These components may be performing sluggishly due to the accumulation of dirt or simply due to wear and tear. Fortunately, the team from Frog Air has both the tools and the expertise necessary to troubleshoot these types of HVAC issues and resolve them.
Change Air Filters
A vital component of a well-functioning HVAC system is clean air filters. Filters that are blocked or dirty impede airflow and reduce efficiency. Dirt can also bypass the filter and reach the evaporator coil, reducing the coil's heat-absorbing ability. Replacing dirty, clogged filters with new, cleaner filters can help cut energy usage.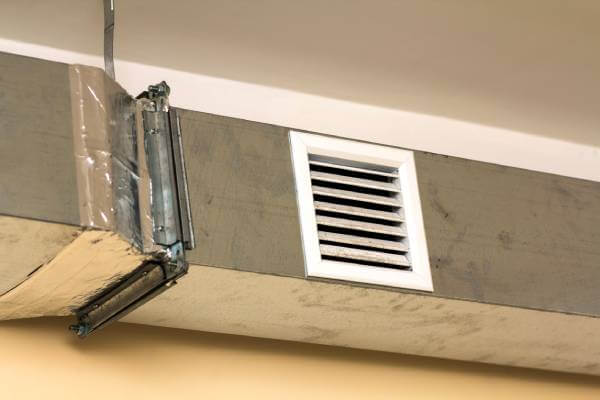 Additional Services to Help Avoid High AC Bills
At Frog Air, our HVAC maintenance services are an exceptional method to help our customers avoid high air conditioning bills, especially during the summer months. However, these are not the only maintenance services we offer that can help keep your HVAC system running smoothly. Additional HVAC services to help avoid high AC bills include:
Cleaning Air Ducts
Like air filters, the air ducts in a home or commercial building can also become clogged with dirt, pollen, mold, soot, and other particles. In addition to being hazardous to your health, dirty ductwork can affect your HVAC system's performance, resulting in higher energy bills. Scheduling air duct cleaning as a part of routine HVAC maintenance can improve your system's performance and help save on energy costs.
Cleaning Vents
Likewise, dirty vents can lead to system inefficiencies that can trigger a spike in energy expenditure. This often-overlooked task should be completed as frequently as every 90 days, if not more frequently! Fortunately, the professional HVAC specialists from Frog Air have the expertise and tools to thoroughly clean and sanitize your vents. This process can also improve your indoor air quality.
Why Choose Frog Heating, Air, & Electrical?
Do not try to diagnose your HVAC system on your own. Instead, contact Frog Air for professional HVAC maintenance!
When it comes to HVAC maintenance and repairs in Nashville, TN and the nearby regions, Frog Heating, Air, & Electrical has a 20-year track record of excellence and dependability. Our employees are highly trained, EPA certified, and insured. We have a profound grasp of all system components that make up your HVAC system and can help address any issues we identify during routine AC maintenance.
Contact Us to Schedule an Appointment
It is important to schedule routine HVAC maintenance from Frog Air to ensure that your HVAC system operates at peak efficiency. As a result, home and business owners in Nashville, TN are likely to lower their overall energy costs. Our professional AC maintenance services include inspecting and cleaning HVAC system components as well as changing filters. However, you can also schedule additional services like cleaning your air ducts and vents to help improve your HVAC system's efficiency and avoid higher air conditioning bills, especially in the summer.
Frog Heating, Air, & Electrical provides inexpensive and dependable HVAC or air conditioning maintenance plans in Nashville, TN, and the surrounding areas of Brentwood and Hermitage, TN. To schedule an appointment for HVAC maintenance, contact us today!