At Frog Heating, Air, & Electrical, air duct cleaning is one of the most essential services we offer our neighbors in Nashville, Tennessee and the surrounding areas. This post will explore four of the most compelling reasons why you should have your air ducts routinely cleaned by HVAC professionals.
But first, what are air ducts? The term refers to the conduits with which the HVAC system distributes hot and cold air throughout a residential home or commercial building. In short, air ducts are vital passages for air and humidity circulation throughout a building, which can help keep those inside the building cool or warm, comfortable, and healthy.
Air Ducts Get Dirty
Over time, air ducts can become contaminated with dirt, dust, debris, pet dander, small animal droppings, pollen, mold, and soot. This can have a detrimental effect on a building's overall air quality, HVAC performance, and energy efficiency.
The following are some of the ways that air ducts can become contaminated:
Opening and closing doors and windows
Having pets
Vacuuming the house
Smoking indoors
Cooking indoors or outdoors near the building
Sadly, these commonplace activities can contaminate the air duct system with dirt, pollutants, allergens, and more. In addition, the presence of rodents and other small animals in an attic, crawl space, or the ducts themselves can provide an entry point for other irritants and contaminants, which are likely to end up in the circulated air when the HVAC system is running. However, with routine air duct cleaning from the professionals at Frog Air, air ducts are less likely to carry irritants and contaminants throughout a home or commercial building.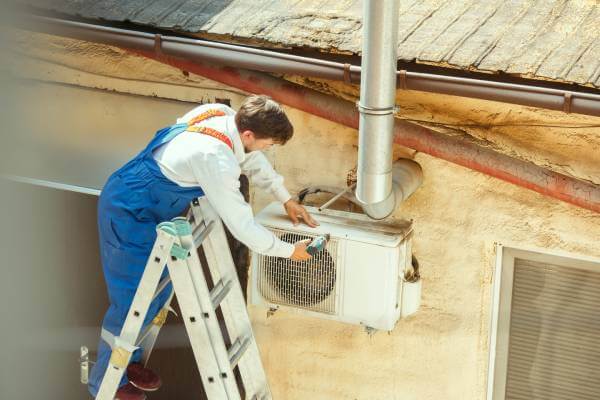 Why You Should Have Your Air Ducts Professionally Cleaned
Here are four good reasons why you should have your air ducts cleaned:
#1. Better Air Quality Means Healthier Occupants
Dirty air ducts can be a threat to human health. Whenever the HVAC system is turned on, dust mites, allergens, bacteria, carbon monoxide, pet dander, mold, secondhand smoke, and more can all be redistributed into a home or commercial building's air. These contaminants can affect a person's overall health, causing eye, nose, and throat irritations, headaches, dizziness, exhaustion, and aggravation or worsening of asthma symptoms. Long-term effects can even include respiratory, cardiac, and cancer-related problems.
Fortunately, professional air duct cleaning from Frog Air significantly improves indoor air quality for homes and commercial buildings in Nashville, TN and the surrounding areas. Allergens and other pollutants that can cause respiratory irritation will be reduced or eliminated.
#2. Boost Your HVAC's Overall Efficiency
Unclean air ducts, vents, and HVAC system components can all negatively impact a system's overall performance. This can manifest in a variety of ways.
Here are a few key points to consider:
Is your HVAC unit making unusual noises (other than the usual humming sound)?
Are some rooms or spaces hotter or colder than others?
Is your AC taking too long to kick in?
Are there unpleasant smells emanating from the vents?
Does the unit shut down a few minutes after it's turned on?
These and other symptoms may indicate underlying HVAC system performance issues. However, these issues may also be resolved by having your air ducts professionally cleaned.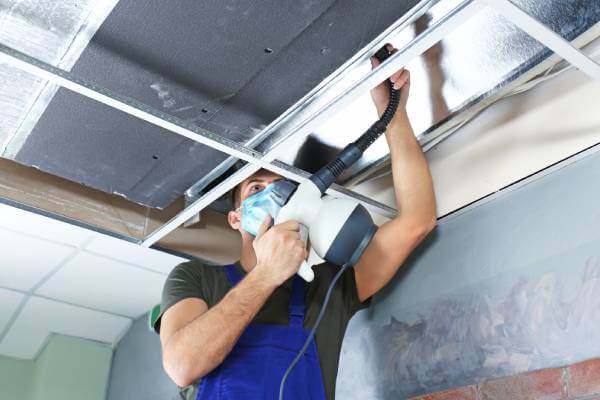 #3. Ensure Energy Efficiency
When there is dirt and other debris in the air ducts, the HVAC system must work harder to achieve the same outcomes – whether it's heating or cooling a home. As a result, this can consequently lead to higher energy bills. With professionally cleaned air ducts, the HVAC system does not need to work as hard to cool or warm a building. Instead, it can work more efficiently using less electricity, which can help save home and business owners money.
#4. A Cleaner HVAC System Lasts Longer
Cumulatively, issues with dirt, obstruction of airflow, and system performance can interfere with the operation of an HVAC system's many components. Over time, inefficient operation due to unclean air ducts can accelerate the overall rate of wear and tear on even the toughest HVAC systems.
Thankfully, Frog Air offers high-quality air duct cleaning services in Nashville, TN and the surrounding areas. With our comprehensive air duct cleaning program, you can help boost the efficiency of your HVAC system and avoid costly repairs or replacements down the road.
Contact Frog Air for Comprehensive and Affordable Air Duct Cleaning
Frog Heating, Air, & Electrical takes great pride in providing high-quality air duct cleaning services to our customers in Nashville, TN that help maintain their general health and well-being. In addition, our air duct cleaning services can improve your HVAC unit's overall performance, help lower your energy bills, and more than likely extend the life of your unit. Contact us today to schedule an appointment to reclaim your indoor air quality and improve your quality of life with our professional air duct cleaning services!