At Frog Heating, Air, Electrical, & Plumbing, our team of experts offers numerous professional services that can be beneficial to schedule routinely, like our HVAC service, during the summer in Nashville, TN. Summers in the area often bring scorching temperatures and high humidity levels that put a strain on your HVAC system. To ensure your home or business remains comfortable and energy-efficient during this challenging time, it is crucial to prioritize routine HVAC maintenance service. Fortunately, there are many advantages to scheduling HVAC maintenance during the summer, including the following:
Enhanced Efficiency and Performance
Regular HVAC maintenance plays a pivotal role in maintaining your system's overall efficiency and performance. By scheduling AC service in Nashville during the summer, the team of HVAC technicians at Frog Heating, Air, Electrical, & Plumbing can address potential issues before they escalate and help ensure your AC unit is operating at its peak efficiency when you need it the most. Our experienced team can clean and inspect key components, such as filters, coils, and fans, reducing wear and tear and maximizing airflow. Ultimately, this results in improved energy efficiency, which aids in creating lower utility bills and reducing your carbon footprint.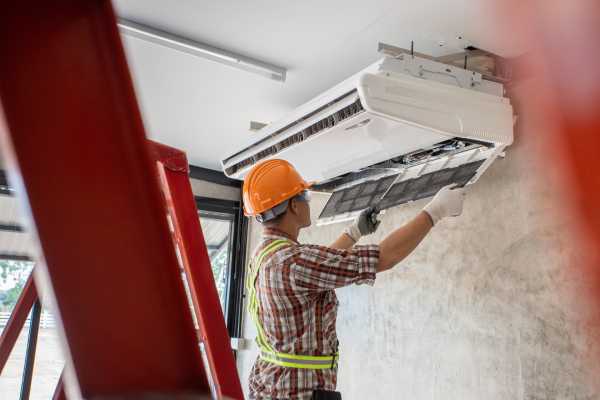 Increased System Lifespan
Your HVAC system is typically a significant investment for your home or business, and you want it to last as long as possible. Routine HVAC maintenance and service during the summer in Nashville, TN can help extend its lifespan. At Frog Heating, Air, Electrical, and Plumbing, our skilled technicians can identify and fix minor problems before they become major issues, preventing costly breakdowns and unnecessary repairs. By taking proactive measures like these to care for your HVAC system, your air conditioner is more likely to experience a longer lifespan, saving you money in the long run.
Improved Indoor Air Quality
In Nashville's summer months, many home and business owners tend to keep their properties tightly sealed to help keep the heat and humidity at bay. While this helps maintain a more comfortable indoor environment, it can also trap many pollutants and allergens, affecting the overall air quality inside your home or business.
Scheduling some of the many available HVAC services from our team allows us to address air filtration, remove debris from ducts, and ensure proper ventilation. This results in fresher, cleaner air for you and your family to breathe, reducing the risk of allergies and respiratory issues.
Preventive Measures Against Breakdowns
The last thing you want is for your HVAC system to fail in the middle of a scorching summer day. By scheduling routine maintenance, you can catch potential problems early and prevent unexpected breakdowns. At Frog Heating, Air, Electrical, and Plumbing, our AC technicians have the knowledge and expertise to identify warning signs of system failure and perform necessary repairs promptly. Regular servicing provides peace of mind, allowing you to relax and enjoy a cooler, more comfortable home or business throughout the summer in Nashville, TN.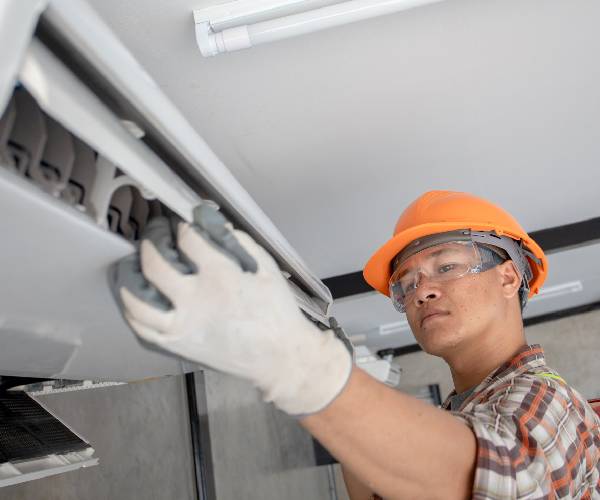 Schedule Professional HVAC Services in Nashville Today!
Nashville's summer heat can be unforgiving, but when you schedule routine HVAC service with Frog Heating, Air, Electrical, and Plumbing in Nashville, TN, you can stay ahead of potential problems and help ensure your system performs optimally when you need it the most. From enhanced efficiency and increased lifespan to improved indoor air quality and preventive maintenance, the advantages are undeniable!
Contact us today for more information on our AC services and to schedule an appointment for your cooling system!