Avoid a broken AC unit this summer by scheduling professional AC maintenance from Frog Heating, Air, & Electrical for your home or business in Nashville, TN. As the temperatures rise, there is nothing quite like the relief of a well-functioning air conditioning system. However, without proper maintenance, your air conditioner unit may break down just when you need it most. That is why it is crucial to schedule AC maintenance with a reputable company like Frog Heating, Air, & Electrical to help ensure your AC system is ready to work efficiently and effectively all summer long.
What is AC Maintenance?
AC maintenance in Nashville involves having a professional HVAC technician come to your home or business and performing a comprehensive inspection of your air conditioning system. This includes checking the thermostat, cleaning or replacing the air filter, inspecting the electrical components, and examining the condenser coil and refrigerant lines. By having this regular maintenance done, you can catch any potential AC issues before they become major problems, saving you money and frustration in the long run.
At Frog Heating, Air, & Electrical, our HVAC technicians are highly trained and knowledgeable in all aspects of HVAC maintenance. They can quickly identify any number of issues with your AC system and make the necessary repairs to keep it running efficiently. By having your AC maintained regularly by one of our professionals, you can help avoid costly AC repairs and the likelihood of a total breakdown.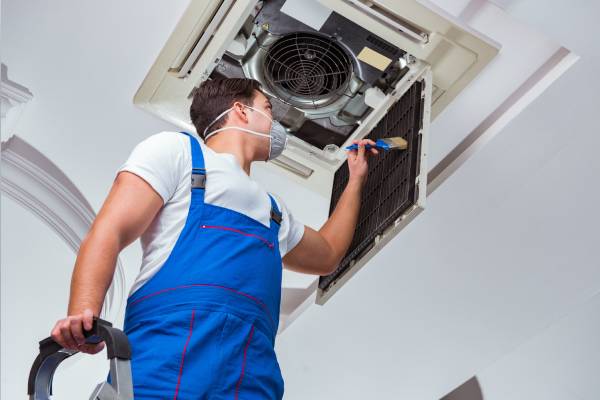 Benefits of Professional AC Maintenance
One of the main benefits of professional AC maintenance is improved energy efficiency. When your AC system is cleaner and running more smoothly, it does not have to work as hard to cool your home or business. This translates to lower energy bills and a smaller environmental footprint. So by keeping your AC maintained by our HVAC technicians, you can help save money and reduce your impact on the planet.
Another benefit of our AC maintenance service is improved air quality. Over time, dirt, dust, and other pollutants can build up in your AC system, leading to poor indoor air quality. By having your air conditioning system cleaned and inspected regularly, you can help ensure that the air in your home or business is cleaner and healthier to breathe.
Why Schedule AC Maintenance with Frog Heating, Air, & Electrical
If you are a homeowner or business owner in Nashville, it is essential to schedule AC maintenance at least once a year, preferably before the summer season starts. This often helps ensure that your AC system is in top working condition for the time of the year when you need it most. At Frog Heating, Air, & Electrical, we offer a comprehensive AC maintenance program that includes all the necessary inspections, cleanings, and minor repairs to aid in keeping your AC system running smoothly.
At Frog Heating, Air, & Electrical, we pride ourselves on providing exceptional customer service and high-quality workmanship. Our HVAC technicians are friendly, professional, and communicative. We use high-quality materials and equipment, and we stand behind our work with a 100% satisfaction guarantee.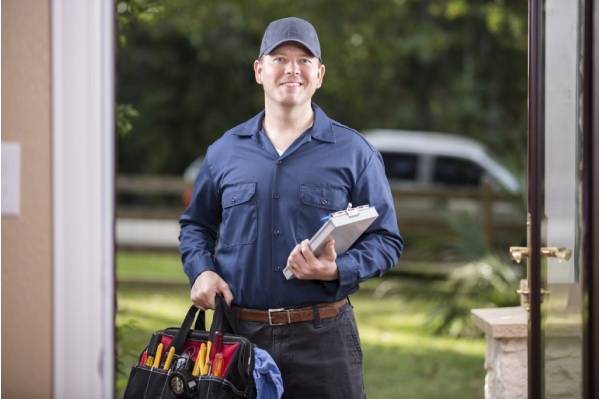 HVAC Maintenance, Broken AC Fixes, & More
In addition to AC maintenance, we also offer a range of other HVAC services to help keep your home or business more comfortable year-round. Our technicians can install, repair, and maintain virtually all types of HVAC systems, including furnaces, heat pumps, and ductless mini-splits. We also offer indoor air quality services, such as air duct cleaning and filtration systems, to improve the overall comfort and health of your home or business in Nashville, TN.
Contact Us to Schedule AC Maintenance in Nashville, TN Today!
Don't wait until a cooling breakdown in summer to schedule AC maintenance in Nashville, TN; contact us at Frog Heating, Air, Electrical today to schedule an appointment and help ensure that your AC system is in top working condition before the heat arrives. With our comprehensive air conditioning maintenance and expert HVAC technicians, you can rest easy knowing that your AC system is in good hands and ready to help provide cooling power all summer long!