At Frog Heating, Air, & Electrical, our team shares some tips, tricks, and advice on heating repair as well as what to do when you turn on your heater in Nashville, TN, and there is no heat coming out of it. This situation can be horrifying for home and business owners. But fortunately, it can easily be addressed – either through some simple troubleshooting or by contacting HVAC experts like us for assistance! Contact us at any point for 24/7 service.
Troubleshooting Your Heater
An improperly functioning heater can be a nightmare, but it may only need a quick, simple fix to operate as expected. So if you turn your heater on, and there is no heat coming out, here are a few steps you can take to solve this issue:
#1. Try not to Stress
A broken furnace or heater is never wanted, especially during the winter. But just because no heat is coming out does not mean the system has entirely fallen apart. In many cases, there may be just a minor oversight that needs to be addressed.
#2. Double Check Your Settings
While you may have intended for your heat to come on, it might not have due to an issue like its setting. Many heaters and other HVAC systems utilize a thermostat, which will only allow a heater to run if a home or business has reached a certain temperature or if it is in a certain mode. So it is always a good idea to double-check the settings on your thermostat before assuming the worst.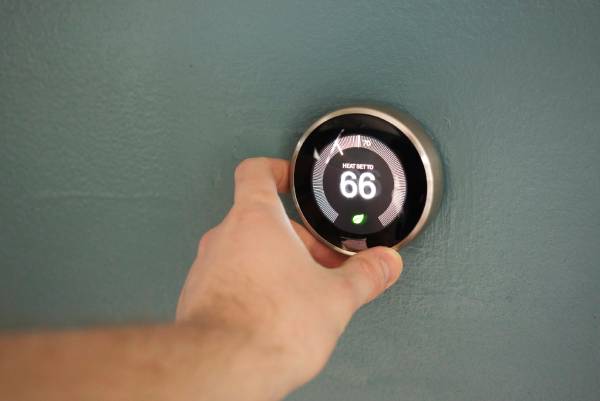 #3. Is the Gas On?
Many heaters in Nashville, TN as well as the rest of the United States utilize gas to provide heat for those in homes and businesses. So if a heater is not working, it may be the result of a valve on a gas line being closed. By switching it back to open, gas can flow freely and allow your heater to do its thing. (If this doesn't resolve the issue, consider switching the gas line back to closed until you can further identify what the problem is.) Alternatively, if your system is electrical only investigate that the associated breaker hasn't been tripped and is just needing a reset.
#4. Call the Professionals at Frog Heating, Air, & Electrical
Although addressing an issue with a heater can be as simple as checking the settings on your thermostat, this is not always the problem. There are also several other situations where something may be wrong with your heater that needs to be addressed by a professional. In these instances, it is best to contact the experts at Frog Heating, Air, & Electrical!
Professional Heating Repair in Nashville, TN
At Frog Heating, Air, & Electrical, our team provides homes, businesses, and more in Nashville, TN with professional, comprehensive heating repair. Our HVAC technicians know the ins and outs of various types of heating systems from all major brands. As such, they can identify the root cause of a heating problem during their thorough system inspection. From there, they can identify the needed steps and perform the necessary repairs to restore your heater back to its full heating potential, which will ultimately help provide you and anyone else in your Nashville home or business with the warmth needed for comfort during the winter. Or in the case of a failed unit that is too costly to repair and if a replacement HVAC is the better option; our experts will guide you through and simplify the process.
Our team also offers routine heating maintenance to help ensure your heater continues to operate at its best ability for as long as possible!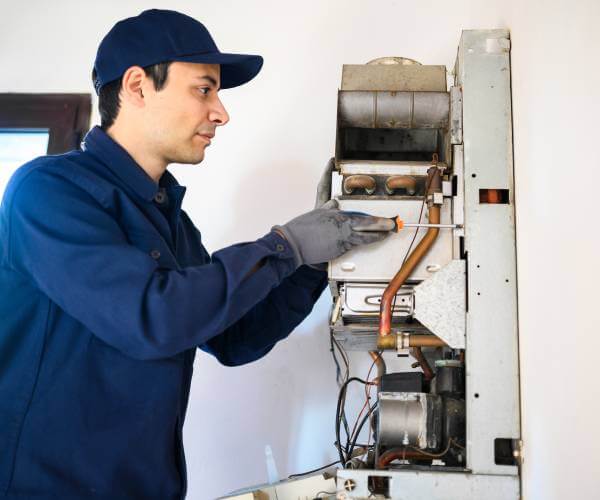 Why Choose Frog Heating, Air, & Electrical for HVAC Services?
For property owners in Nashville, Tennessee and its many surrounding communities, there are numerous options for HVAC services; however, none are quite like Frog Heating, Air, & Electrical. Our team offers unmatched expertise, customer service, and quality workmanship. In doing so, we help solve numerous types of HVAC issues in Nashville and beyond, including providing AC and heating repair as well as replacements. No matter which of our first-rate services you choose, you can rest assured knowing you are getting top-quality HVAC work and equipment at an exceptional value.
Schedule Heating Repair & Other HVAC Services Today!
Heating repair and HVAC expertise are available from the professionals at Frog Heating, Air, & Electrical in Nashville, Tennessee. As a result, our technicians can help address various heating issues, including when you turn your heater on but no heat comes out. Contact us today to learn more or schedule a service appointment!