When getting commercial electrical installations done in Nashville, TN, or anywhere for that matter, it's important to get it right the first time, rather than get an unpleasant surprise, or shock, later. An improper installation not only wastes money to fix the mistake, but also costs a lot of time and can greatly hinder the overall business productivity. If work is rushed and you end up with subpar work, this isn't a gamble you want to chance with your business and the very important electrical work. You want safe and reliable electricity to run your business.
If commercial electrical work is done in a sloppy manner, flickering lights and dead outlets may be the least of your worries. If an electrician were to cut corners, for example, and just patch into existing old outdated wiring or maybe even install subpar components such as repurposing scratched and rusted wiring, this could increase the chance for wires overheating and starting fires. When it comes to your business and the safety of employees and the public, there is no room for error when it comes to preventing electric hazards like defective parts, faulty insulation, loose wiring, and more. You want it done correctly by highly trained professional electricians that are well versed in doing the job properly right from the start.
Before going into more detail with you on our commercial electrical services and why you should choose Frog for all of your commercial electrician installation services, let's talk more about commercial electrical needs in general and how they differ from residential electrical needs.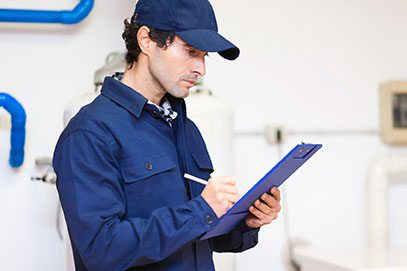 Commercial Electrical Needs Vs. Residential Electrical Needs
When it comes to commercial electrical needs, one major difference is the level of protection involved and where the wiring is located. In residential buildings, like your house, you want it to look as nice as possible. Therefore, it is kept out of eyesight. In a commercial business, however, electrical wiring is often kept within view in order to make it easily accessible to electricians. Also, because commercial wiring uses much higher voltage than residential wiring, it needs more protective insulation. Due to this, electrical wires for businesses use Thermoplastic High Heat-resistant Nylon-coated (THHN) insulation. This allows not only for a higher voltage, but also provides resistance to corrosive liquids and gasses that are more likely to be encountered in a business environment.
Another notable difference between residential electric needs and commercial ones are the differences in power level requirements. Homes use a single-phase power system, while commercial businesses use a three-phase power system. In homes, where single-phase power is used, a neutral wire is used along with two wires that are 120 volts. When it comes to commercial businesses, where three-phase power systems are used, there is typically a single 208 volt wire with two 120 volt wires. This type of system creates more efficiency for a higher electric exchange and longer-lasting commercial equipment.
Finally, the electrical codes pertaining to residential and commercial buildings are different. Commercial wiring must be made to be durable and robust, being able to withstand corrosion, heat, and other things that can damage wire quality. When it comes to residential wirings for homes, the insulation used isn't as thick as what is used for commercial businesses, however, safety is still a critical aspect of residential wiring.
Now that you're more familiar with the intricacies of commercial wiring and know how it differs from the needs of your home, let's discuss all the commercial projects we do here at Frog. From buildings, to parking decks, to parking lots, we have the experience, skill and know-how in commercial electrical installation requirements.
Electrician Installation Projects We Do
At Frog, our commercial electrical services span the gamut. We've successfully completed electrical installations for buildings, offices, construction projects, retail fit outs, parking lots, and more. We not only carefully install the wiring for your business, but replace wiring as needed too. We work with generators, appliances, high voltage systems—pretty much, you name it, we've done it. And most important of all, when we work, we always keep safety as a top priority, for not only for our electricians themselves but also for you, all of your employees, customers and property.
Teslas are becoming more and more popular nowadays, we provide electrical installations for charging stations related to these electric powered vehicles. So if a number of your employees or clients own a Tesla, we can equip your parking spaces with quick charge, higher voltage charging stations, to help accommodate and encourage your employees to convert away from fossil fuel powered vehicles. Everyone's electric vehicles will be able to charge while they're hard at work. You can visit here to find out more about our Tesla charging stations for your office or home.
Why Hire Frog For Your Commercial Electrical Needs?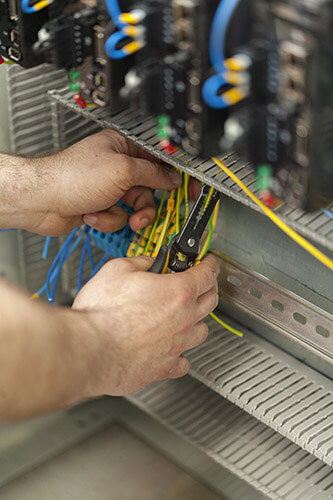 At Frog, we are not only skilled in doing commercial electrical installations, electrical repairs and services (among many other things such as heating), but we are also intimately familiar with the Nashville, Tennessee area and its surroundings. Furthermore, we are fully licensed and insured, EPA certified, highly trained, and just very good at what we do.
Safety
As you probably know, electrical work can be extremely dangerous if you don't know exactly what you're doing. While a DIY approach may seem appealing to save money, it can also mean causing a serious accident, or creating a dangerous fire hazard.
Here at Frog, we put safety first and make absolutely certain that everyone in your building is safe. We will not only handle all the complex wiring and installations for you, but also make sure your building is fully up to code. With us, we will take the hassle out of all your electrical work so you can focus on what really matters at your business.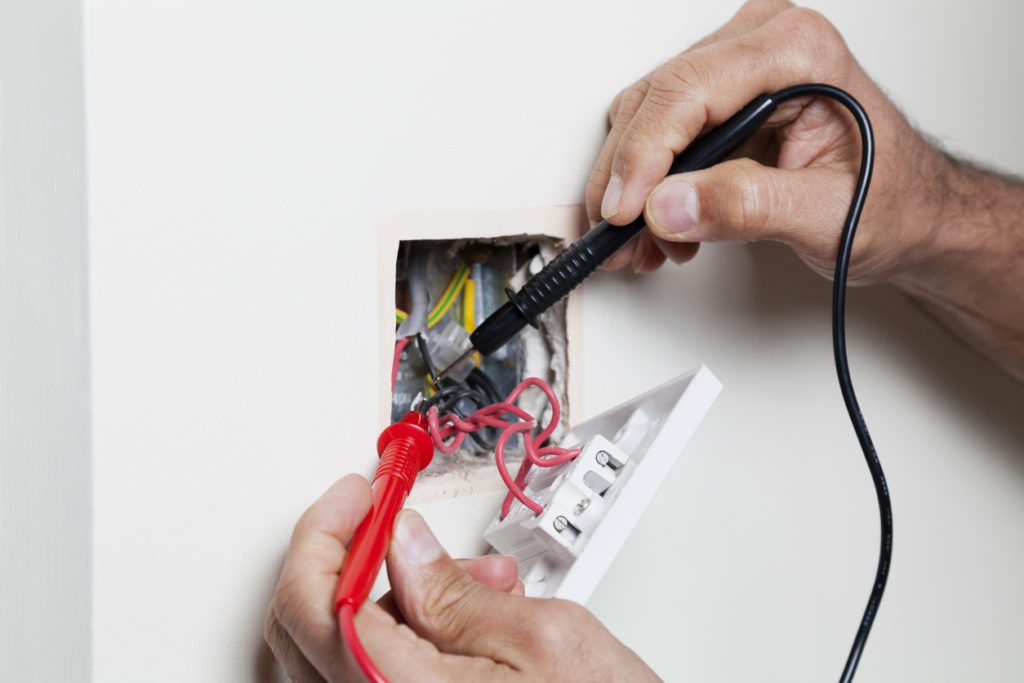 Experienced & Professional Service
We've said it before, and we'll say it again—we are trained professionals in all things related to commercial electrical services, we take pride in our work, and we've been doing this for decades. We get things done right the first time, so you won't have to go through the hassle of fixing things like dead outlets, flickering lights, loose connections, and more. Our professional electricians will choose the best course of action to take to resolve any issues, while also offering you maintenance tips to keep everything in top condition and long-lasting.
Cost-Effective
At Frog, we do our job correctly to make sure everything is functional and up to code. This will save you money down the road by avoiding things like energy inefficiency, expensive fines, reinstallations, readjustments, and more. All of these can quickly add up to a lot of money.
Licensed and Insured
Our entire electrical team is licensed and insured here at Frog. So you can rest easy knowing that your business and everyone in it will be protected.
Smart & Well Planned Electrical Installation Services
At Frog, we don't just drive up to your place, watch a YouTube video, and begin. We carefully plan every electrical installation out before we implement it. And should any problems arise at all, we have you covered with a work guarantee—so we will make things right. We use our expertise to ensure your electrical installation goes as smoothly and correctly from beginning to end. And we inform you of what we're doing every step of the way.
Conclusion
With our decades of experience and familiarity with the Nashville, Tennessee area, you can't go wrong with Frog. From the easiest to most complex tasks, we will handle it all, while performing safe electrical installations and high quality work.
Contact us today for all of your commercial electrical installation needs!