Routinely scheduled HVAC maintenance from Frog Air is ideal to ensure that your Nashville, TN home stays as cool as possible and reduces the risk of air conditioner breakdowns. The HVAC (Heating, Ventilation, and Air Conditioning) system plays a pivotal role in any home. It ensures that the indoor environment does not get excessively hot or cold and stays pleasant and comfortable.
But like any other equipment, HVAC systems are subject to wear and tear. These systems can also become clogged with dirt, reducing overall efficiency. If these issues are not addressed as soon as possible, they may necessitate costly repairs or the replacement of entire components. Scheduling routine air conditioning and heating maintenance from Frog Air avoids issues and offers homeowners several benefits.
Benefits of Routine HVAC Maintenance from Frog Air
Given the number of moving parts in an HVAC system, it's clear to see why it requires regular inspections and maintenance. The following are five reasons why you should have your HVAC system serviced by the professionals from Frog Air: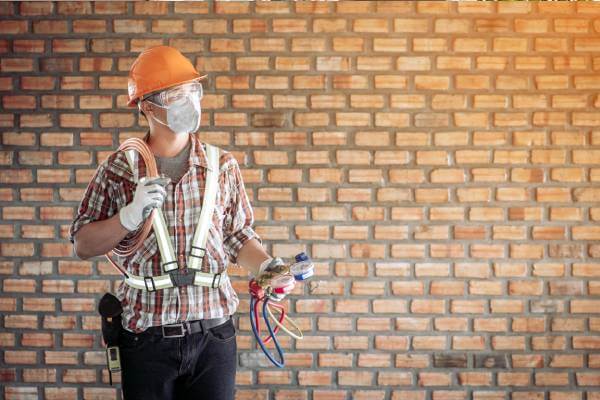 #1. Improve Indoor Air Quality
The Environmental Protection Agency (EPA) estimates that in most homes, indoor air quality is typically three times worse than outdoor air. In most situations, this trend is due to contaminants, such as dust and pollen, that accumulate in an HVAC system's air ducts over time. Unfortunately, these contaminants are reintroduced into a home's air every time the system runs. Sadly, this can have a detrimental effect on the residents' health.
Fortunately, dirty, contaminant-filled air ducts can be avoided with air duct cleaning services. Frog Air is a licensed and certified air duct cleaning specialist. We provide top-notch HVAC duct cleaning in Nashville, TN, and the surrounding areas. Air duct cleaning is an essential maintenance service for any HVAC system and helps enhance indoor air quality.
#2. Boost Your HVAC System's Efficiency
Is your HVAC system underperforming? Are there areas of your home that are hotter or colder than others? These can be signs of an improperly functioning HVAC system. However, with regularly scheduled HVAC maintenance, our technicians can help ensure that your HVAC system is operating at its best, which will help it more effectively cool your entire home.
#3. Lower Your Energy Costs
An improperly operating HVAC system is almost always inefficient. As a result, homeowners often receive higher monthly energy bills. However, with routine maintenance, our professional HVAC specialists can ensure your HVAC system runs as efficiently as possible more often. This can often result in lower monthly energy costs.
#4. Spot Problems Before They Become Serious
Another reason to schedule routine HVAC maintenance is to help catch potential problems before they become more extensive and costly repairs. For example, dirty filters can be easily replaced, but they can lead to significant system-wide issues if left unchecked. The same can be said for broken thermostats and other crucial internal HVAC components. Failure to perform scheduled AC maintenance can result in the collapse of critical components like these and lead to expensive repairs and replacements. However, with routine maintenance, our HVAC technicians can catch more minor issues earlier, helping to avoid more significant problems.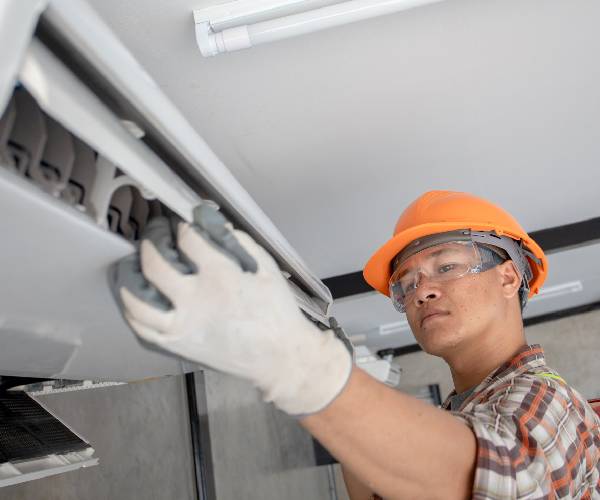 #5. Eradicate Unpleasant Odors
Improperly functioning air conditioners and heaters can do more than just inefficiently heat or cool a home. They can also inadvertently result in unpleasant odors within a home. Odors like these usually cannot be removed by the use of air fresheners or other conventional cleaning methods. However, with routinely scheduled maintenance from Frog Air, homeowners in Nashville, Tennessee and the surrounding areas are more likely to avoid smelly, dysfunctional HVAC systems.
Ready to Schedule HVAC Maintenance?
Frog Air provides high-quality HVAC maintenance services to our neighbors in Nashville, TN and the surrounding areas. We are professional and accredited HVAC specialists. With our HVAC maintenance services, our customers can experience an increase in their HVAC system's efficiency, potentially reduce their energy costs, enhance their indoor air quality, and avoid costly repairs and breakdowns. Contact us for more information or to schedule HVAC maintenance today!