If it's been a while since you've used your gas-powered generator, now's a great time to take it out and ensure it's working properly, and Frog Air, Heating, & Electrical has helpful tips on how to do this.
Gas-powered generators have seen a significant increase in popularity as a result of severe power outages in various parts of the country. However, just like any other mechanical device, they are susceptible to failure. In this article, we'll go over how to troubleshoot your gas-powered generator if there's a power outage soon.
Generators are crucial because they can keep a household up and running during an intense storm or crisis. But how can you ensure that your gas-powered generator meets the rigorous challenges of a major and prolonged power outage?
1. Don't Let the Generator Run Out of Gas
Regardless of make and model, it is recommended that you ensure your generator does not run out of gas, as this can damage the components. This is especially true for lower-tier models. As the generator comes to a complete stop, the magnetic field of your home's electrical load is depleted. When you restart the generator, it will run normally, but no electricity will be produced. This can interfere with the generator's electrical components, causing it to malfunction later.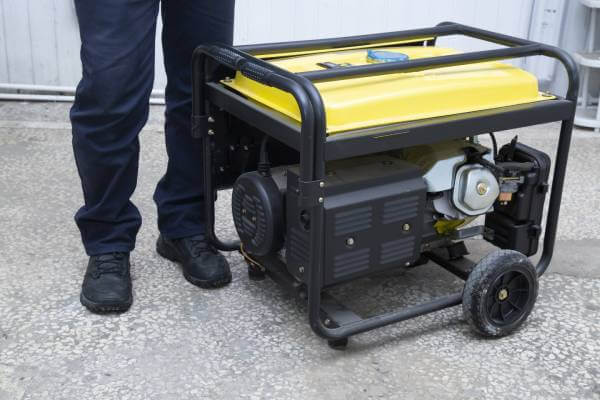 2. Run the Generator From Time to Time
The majority of individuals keep their generators in the garage, tool shed, or basement, where they can collect dust and cobwebs. Unfortunately, over time, the unit's components may begin to erode, causing the unit to fail when needed the most.
Experts believe that using your generator every few months will keep the components fresh and optimized. This ensures the unit will start promptly when needed, saving you valuable time when the storm strikes.
3. Keep Your Generator Clean
A clean generator is an efficient generator. Physically cleaning your unit is an important step that is frequently ignored. Wipe the exterior of your generator down with a cloth dampened with a non-flammable degreaser to remove dust and grime. Remove dust and fuel residue from around apertures with a soft-bristled brush (toothbrush/paintbrush, for example).
Dirt, heat, and humidity can damage parts of your generator. Dirt might obstruct heat transfer to the windings. Heat might harm the coil insulation. The presence of moisture might shorten windings. Any of these scenarios will limit a winding's power output. Alternator manufacturers usually recommend testing and cleaning windings. To remove dust and debris from the housing, you can use an air compressor to blow them out. If unsure of the process, consult with the manufacturer.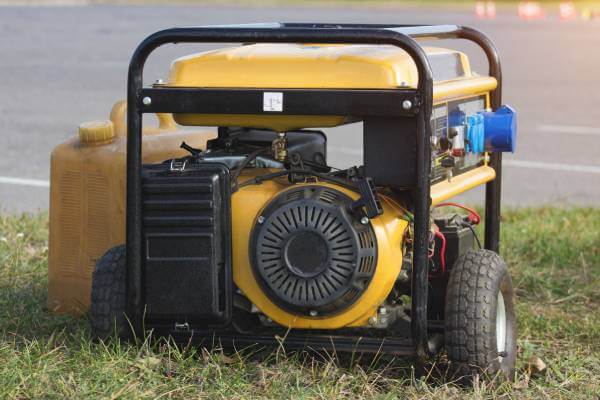 4. Store Safely
To guarantee that your gas-powered generator has a long lifespan and is as reliable as possible, ensure it's safely stored after each usage. Keeping your equipment in a cool, dry place will assist in reducing rusting and extending its life. Sheds for generators and specialized covers are recommended areas. This protects the generator from dust and moisture, preventing costly repairs in the future.
Gas-powered generators are also a popular target for thieves. That is why we strongly recommend that you store your gas-powered generator in a safe and secure position, away from the elements.
5. Schedule Inspections
We also highly recommend that you check the components and accessory belt for tension and condition. Most generators come with a maintenance program where a technician will come in periodically to examine all the parts and accessories.
At the least, gas-powered generators only need a visual examination. Transfer switches are more challenging to examine and maintain. To perform a complete annual inspection, the switch must be unplugged. This may entail scheduling a weekend or nighttime outage.
Contact Us for a Consultation
Looking for a dependable gas-powered generator, or have questions about yours? Contact Frog Air, Heating, & Electrical for more information.