AC maintenance is one of the most essential services your home or business in Nashville, TN needs, so you should choose the professionals from Frog Heating, Air, & Electrical! Our highly trained HVAC technicians understand the ins and outs of air conditioners, HVAC systems, and how to help ensure that these systems operate as efficiently as possible. However, first-rate HVAC services like AC maintenance are not the only thing you can expect by working with us at Frog Heating, Air, & Electrical! You can also expect quality work, remarkable value, and a satisfaction guarantee!
Quality AC Maintenance Services
Your air conditioner is a complex machine with dozens of components and moving parts. Many homes and businesses in Nashville, Tennessee often run their AC system for hours a day, especially during the summer. Over time, the persistent activity these parts and components go through causes them to experience some wear and tear and inefficiency. Sadly, this can have a dramatic effect on the overall performance of your HVAC system, making it more likely to run inefficiently, need repairs, and break down. Fortunately, AC maintenance can help!
At Frog Heating, Air, & Electrical, we provide our neighbors in Nashville, TN and the surrounding areas with quality AC maintenance services. These services can help ensure that your air conditioner is running as efficiently and effectively as possible, less likely to need major repairs, and less likely to experience a total breakdown. To do this, our experienced HVAC technicians conduct comprehensive inspections and safety checks. Afterward, they perform some cleaning of the system as well as precision tune-ups.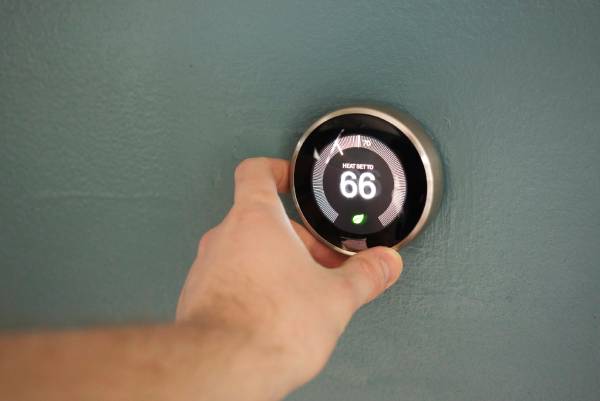 Our Expertise
Every member of our team at Frog Heating, Air, & Electrical is an expert at what they do, including our HVAC technicians. They have the experience and training necessary to perform a variety of heating and air conditioning services, such as AC repair, AC installation, heating maintenance, and AC maintenance. Our technicians are also fully licensed, NATE certified, EPA certified, and insured. So you can be sure that when you contact us at Frog Heating, Air, & Electrical that you are contacting experts!
Our Promises to Our Nashville, TN Customers
At Frog Heating, Air, & Electrical, we make several promises to each of our customers. These promises help ensure that they receive the services, value, and satisfaction they need. Our promises include:
Quality Services, Products, & Workmanship
By choosing to work with us, we promise you quality HVAC and electrical services along with quality products and workmanship. Our trained and experienced HVAC technicians are qualified to perform numerous HVAC services. When doing so, they use the right equipment for each job and ensure that whatever product they tune up or install – from air conditioners to HVAC components – are of high quality.
Remarkable Value
Providing our customers in Nashville, TN with an incredible value on HVAC services is what we do at Frog Heating, Air, & Electrical. Our team promises to offer you cost-effective solutions to your HVAC and electrical issues that are long-term. We also offer financing options, so you can receive the services you need sooner rather than later and pay them off over time.
100% Satisfaction
Your HVAC system is an essential part of your home or business. It keeps you, your loved ones, or your team cool and comfortable, which is vital during the summers in Nashville, TN. At Frog Heating, Air, & Electrical, we understand the significance of this system and its role in your life. As a result, we promise you that our services come with a 100% satisfaction guarantee.
Schedule AC Maintenance in Nashville, Tennessee Today!
For quality AC maintenance services in Nashville, TN, schedule service with the team from Frog Heating, Air, & Electrical! Our experienced HVAC technicians understand the complexities of air conditioners and will perform a thorough inspection, cleaning, and tune-ups to help ensure that your AC system is working at its best. In addition, by choosing us, you can be assured that our AC maintenance service is of value and that you will be satisfied with our work. So contact us today to schedule AC maintenance in Nashville, Tennessee!