Summertime always comes back around, and the experts from Frog Heating, Air, & Electrical are here to share some tips and tricks for reducing air conditioning costs in Nashville, TN. We are your local air conditioning specialist – since getting started in 1998. Over the last few years, we have seen some sweltering temperatures in Nashville, Tennessee and many of the surrounding areas. These sorts of temperatures can undoubtedly have an effect on your HVAC system – often increasing your AC bill. Luckily, there are several ways to reduce your AC bill in Nashville, TN during the summer:
#1. Install a Smart Thermostat
One way to reduce your home's energy use is to install a smart thermostat. While digital thermostats have been the standard for most HVAC systems for years, a smart thermostat can really help elevate your cooling experience this summer. These more intelligent systems do more than just connect to your AC unit; they also connect to your home's Wi-Fi, which means that they can be accessed remotely. This means you can monitor your usage and turn on/off or adjust your AC unit from almost anywhere. Plus, smart thermostats are pre-programmed to learn your schedule and preferences, allowing them to make cooling decisions with your desires and energy efficiency in mind.
Imagine it: a future where you can save money on air conditioning while at work when your home is empty and still be able to come home to a cool house. With a smart thermostat installed and programmed by Frog Heating, Air, & Electrical, that future can be yours sooner rather than later!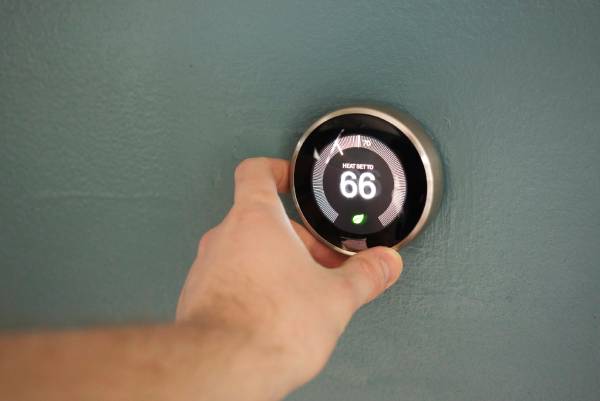 #2 Regular Maintenance
Maintenance is a major factor in reducing your air conditioning costs in Nashville, TN or anywhere else. Running an AC unit for hours upon hours every summer inadvertently causes wear and tear. Fortunately, the skilled HVAC technicians from Frog Heating, Air, & Electrical can have your air conditioner running smoothly every summer through regular maintenance. Our professional maintenance service paired with air duct cleaning can help lengthen the life of your unit, avoid breakdowns, and increase its energy efficiency, which can also help lower your AC bill. So be sure to take some time before each summer and make sure your AC unit is in good health by scheduling AC maintenance from the professionals at Frog Heating, Air, & Electrical!
#3 Insulation
Don't underestimate insulation when it comes to controlling the temperature of your home! Adding some simple and affordable insulation materials to attics, walls, and windows can make a huge difference in your home's indoor temperature and AC usage. For windows, consider installing energy-efficient glass or window sun screens to help limit the amount of UV rays entering and warming your home. You can also help keep your home cool by using sealants, such as foam spray, tape, and caulking. You would be surprised how much cool air is lost through narrow openings around doors and windows, but by sealing them up, cool air stays where it's needed. Taking care of factors like these can help with saving money not only on your AC bill in the summer but on your heating costs in the winter!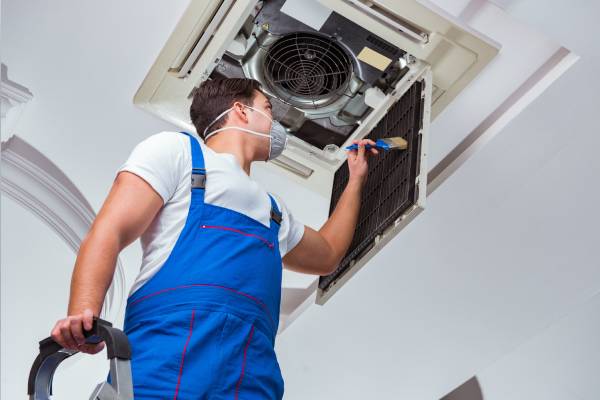 #4 Fans
Another way you can start feeling cooler faster is by adding some fans to your home during the summer. Fans have an incredible yet energy-efficient ability to help us feel cooler – even when the ambient temperature is higher than we desire. By using ceiling fans or oscillating fans to cool the areas you are occupying instead of turning your AC down to a lower temperature, you can help save quite a bit on your AC bill while still staying cooler. As a bonus, fans are also exceptional for circulating air, which can make the rooms in your home feel fresher and more comfortable.
#5 Reduce Direct Sunlight
Finally, another effective way to lower your AC bill during the summer in Nashville, TN is to reduce the amount of direct sunlight invading your home. The sun's rays carry so much warmth, and when they penetrate your home, especially through its windows, they can make your home much warmer than it needs to be. Fortunately, there are a number of options for reducing this, including installing shades, curtains, trees, awnings, or adding UV film to your windows. By blocking direct sunlight from entering your home, you can help keep it cooler, especially during the scorching summer months in Nashville, TN.
Schedule AC Maintenance & More Today!
At Frog Heating, Air, & Electrical, we offer HVAC maintenance and more to help reduce your AC bill in Nashville, TN, especially during the summer and beyond. With our professional expertise, we can help keep your home's air conditioner running as efficiently as possible. So contact us today to schedule routine AC maintenance, and don't forget to check out our coupons for extra savings on our services!